Pasmanda Muslim 'Main Victims' of Lynching, Communal Violence: AIPMM
All India Pasmanda Muslim Mahaz president Ali Anwar warned that the community should not be taken for granted.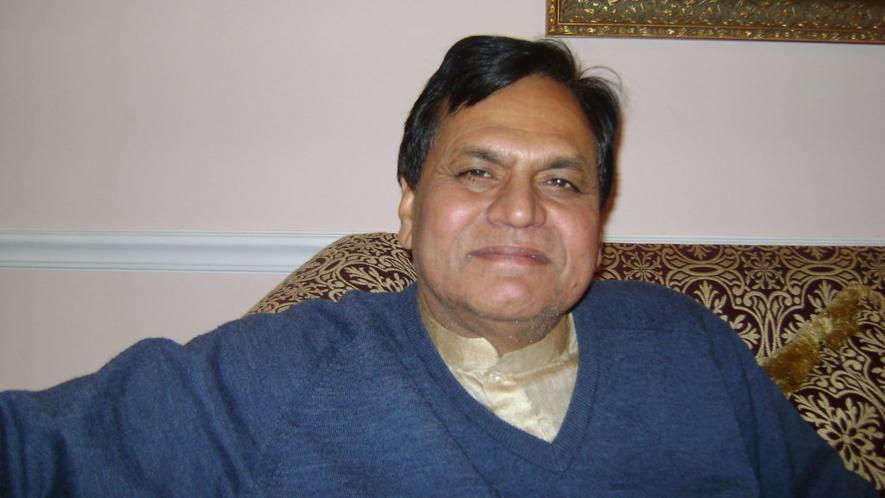 All India Pasmanda Muslim Mahaz president Ali Anwar. Image Courtesy: Flickr
Patna: Pasmanda Muslim are the "main victims of lynching, bulldozer action and religious violence" across the country because "they are weak and backward" as the BJP's tires to woo them for the 2024 Lok Sabha election.
These words of caution were expressed to a gathering of Pasmanda Muslims in Patna by Ali Anwar, founder-president of All India Pasmanda Muslim Mahaz (AIPMM), in Patna on Saturday.
Anwar, a former Rajya Sabha member, urged Pasmanda Muslims to unite to defeat "communal forces" and never support those "showing special love to them but not doing anything concrete".
The Urdu term 'Pasmanda' refers to the most oppressed, marginalised and socially and economically isolated members of the Muslim community in the country.
"Even PM Narendra Modi has been talking of Pasmanda Muslims but doing nothing," Anwar said at a seminar on social justice and secularism marking AIPMM's 25 years.
Other prominent speakers at the seminar were CPI(M) leader Subhashini Ali, Ramon Magsaysay Award winner and social activist Sandeep Pandey, Chanakya Law University vice-chancellor Faizan Mustafa and Bihar information technology minister Israil Mansuri.
Anwar dared "Modi to take necessary action to include Dalit Muslims and Christians in the SC category and increase reservations for SCs in jobs and education".
AIPMM, one of the biggest organisations of Pasmanda Muslims, was founded by a group of Pasmanda Muslims led by Anwar in Patna in 1998.
"Pasmanda Muslims are the main victims of lynching, bulldozer action, Ghar Wapsi, Love Jihad and communal violence because we are weak and backward. We have a list of such victims," said Anwar, who authored a book titled Masavat Ki Jung (Struggle for Equality) in 2001 that established the narrative of Pasmanda Muslims and their rights.
He praised Left parties, particularly CPI(M) leaders, for taking opposing the bulldozing of Muslim houses, lynching in the name of cow protection, and religious violence.
Anwar appealed to all secular and democratic parties to follow Left parties to oppose the oppression of Pasmanda Muslims.
Anwar said that "if Modi is so much concerned about Pasmanda Muslims, he should implement the recommendations of the Rangnath Mishra Committee and Sachar Committee regarding Pasmanda Muslims".
"It is unfortunate that Modi has not accepted the recommendations of both committees."
Anwar added that he had written a letter to Modi few months ago about Pasmanda Muslims and their genuine rights and demands. "But no words from him. I also wrote an open letter to opposition leaders to support the demands of Pasmanda Muslims."
Anwar claimed that Pasmanda Muslims opposed the Partition on religious lines. "Secularism is in our genes; we should protect the Constitution, democracy and secularism. We are against [AIMIM head Asaduddin] Owaisi, Muslim League, BJP and RSS," he said.
Stressing that AIPMM is a social movement and has nothing to do with any political party, Anwar said, "Don't take the support of Pasmanda Muslims for granted. We want equal share and rights as per the Constitution."
Attacking the Centre for "not acting against those spreading hate, including their BJP leaders, CPI (M)'s Ali said, "By not taking stern action against hatemongers, the BJP government encourages such elements."
Mustafa said that after "changing religion, their socioeconomic backwardness hardly changed and Pasmanda Muslims continue to struggle".
"The Supreme Court should take notice of as to why Pasmanda Muslims should be treated as SC/ST/OBC to get benefit," he added.
Mansuri alleged that the BJP and Modi are "fooling Pasmanda Muslims by focussing on them without doing anything".
"The BJP's motive is to split Muslims. Pasmanda Muslims are victims of hatred and living under threat."
Get the latest reports & analysis with people's perspective on Protests, movements & deep analytical videos, discussions of the current affairs in your Telegram app. Subscribe to NewsClick's Telegram channel & get Real-Time updates on stories, as they get published on our website.
Subscribe Newsclick On Telegram