PegasusGate: We Could all be Deprived of Free Will, Like Palestinians
It's not just about Rahul Gandhi, Mamata Banerjee, Prashant Kishor or journalists tracked via their phones. It's about how nobody is safe from surveillance by spyware.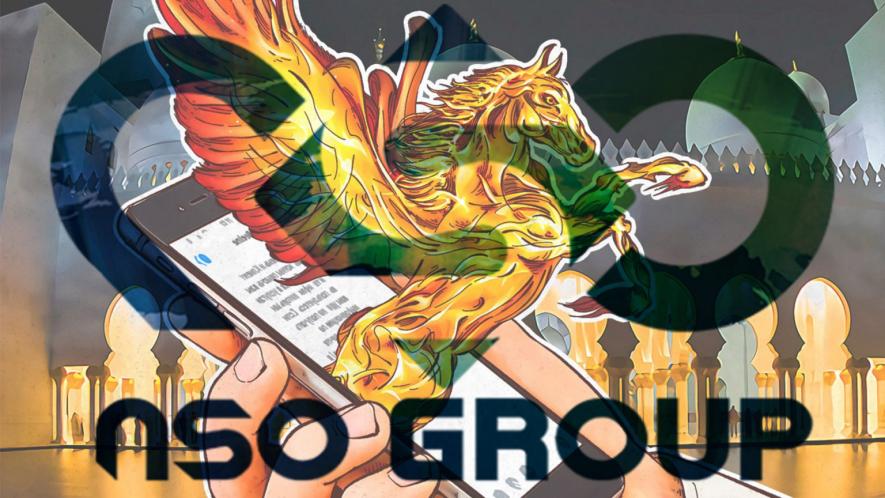 It is possible the public in India treats as mere gossip the disclosure of names of those whose phones were hit by Pegasus, the spyware developed by NSO Group, a major Israeli cyber-surveillance company. They are likely to think they are not Rahul Gandhi whom anyone would target for snooping. They are not journalists seeking to ferret out stories inimical to powerful interests. Nor are they among those who protest against the State and its policies. 
Indeed, they are likely to ask: Why would anyone want to harvest their personal data by planting malware into their phones?
They need to think again.
Or they should trawl the internet to discover how the Israelis deployed spyware to snoop on Palestinians who were not members of militant groups or even had a role in politics. 
Yet Israeli intelligence agencies collected data on the sexual preferences of common Palestinians, their infidelities, their financial problems—in fact, anything they would not wish to be made public. The information collected about their personal lives were used to compel them into collaborating with the Israeli Defence Forces (IDF)—and divide the Palestinians into antagonistic groups.
Alternatively, they culled out the medical histories of individuals and their families from electronic devices they used and offered them medical care in return for covertly working for the IDF. Or threatened to block them from seeking treatment.
You will likely read all this and say, 'We are not Palestinians, living in an occupied territory. We are a free people.' But the relationship between citizens and the State is not always marked by agreement and cooperation.
This relationship can and does turn adversarial. Take the protesting farmers of Punjab, Haryana and west Uttar Pradesh. Or all those who took to the streets to protest against the Citizenship Amendment Act. Personal information obtained from compromised electronic devices could be then exploited to have them work against civil society groups of which they are members.
To fathom why you must worry over the disclosures in Pegasusgate, you must get into the history of the evolution of spyware in Israel, which has a large slice of the international trade in it. Privacy International, an advocacy group, said that Israel, in 2016, already had the highest per capita ratio of surveillance companies anywhere in the world. In the same year, investments in Israeli start-ups in the spyware industry were nearly 20% of the world total.
Several surveillance companies in Israel were founded by those who had worked in Unit 8200, billed as the most prestigious of the intelligence wings of the Israeli Defence Forces. The Unit specialises in snooping on the electronic devices of Palestinians. Its members, after establishing their companies, develop spyware for general applications. This spyware is hawked to foreign clients, although under the strict control of the Israeli government.
NSO Group, the developer of Pegasus, was founded by Niv Carmi (who is no longer in the business), Shaley Hulio and Omri Lavie, with the first alphabet of their names constituting the company's name. Multiple media reports (here and here) claim Hulio and Lavie were members of Unit 8200. The Israeli newspaper Haaretz, however, reported Hulio completing his army service with the Home Front Command, not Unit 8200.
Regardless of whether or not Hulio and Lavie worked with Unit 8200, their work mimics that of the intelligence—harvesting data from mobile phones. The secretive nature of Unit 8200 was revealed in 2014 when 43 veterans and reservists (or those whose service could be requisitioned) wrote a public letter "refusing to serve in operations involving the occupied Palestinian territories because of the widespread surveillance of innocent civilians."
They alleged that Unit 8200 gathered "all-encompassing" intelligence that was then used to politically persecute many Palestinians who were not involved in violence and also create divisions in Palestinian society. These 43 refuseniks provided their testimonies regarding the working of Unit 8200 to the Israeli newspaper Yedioth Ahronoth and also shared with the Guardian newspaper.
They said they were ordered to preserve the details of Palestinians' lives so that these could be "used to extort/blackmail" them into becoming collaborators of the IDF. These details included information on sexual preferences, infidelities, financial problems or family illnesses. It seems "sex talk", intercepted on compromised phones, was a rage among the Unit 8200's personnel. They claimed the activities they were asked to engage in had more in "common with the intelligence services of oppressive regimes than of a democracy".
These testimonies bring out the sheer sweep of spyware for keeping tabs on Palestinians. A Unit 8200 soldier said that not only were Palestinians likely to attack Israelis snooped upon, but also all those "who were completely innocent, and whose only crime was that they interested the Israeli security system for various reasons… All Palestinians are exposed to non-stop monitoring without any legal protection." 
The soldier cited an example of the Israeli state's intention: "If you're homosexual and know someone who knows a wanted person—and we need to know about it—Israel will make your life miserable."
In contrast to the tactics adopted against homosexuals, a course instructor of Unit 8200 provided an example of how a person whose family member needed medical care was worked upon. 
The instructor's testimony reads thus: "I was once made to listen to a talk that an Israeli security officer had with a Palestinian who he tried to recruit… There's a point where he says, 'Your wife's brother has cancer.' The Palestinian answers, 'So?' And he says, 'Well, you know…" and they go on to speak about something else, and the Israeli keeps going back to the cancer issue. He said something like 'our hospitals are good' and he was clearly offering [help] to the Palestinian, or threatening him."
Another Unit 8200 personnel testified, "Contrary to my expectations, our database included not only security-related intelligence but also personal and political information. That is to say, on a personal level, there is no respect for Palestinian privacy. From a political standpoint, information is collected that can serve to manipulate Israeli, Palestinian and international politics."
These testimonies vividly illustrate how spyware like Pegasus can be deployed to bend the will of even those who are politically apathetic or diehard supporters of the government. You may be a clerk or a junior officer in a government office, or an executive in a company, or a cub reporter in a media outlet, or an activist of a civil society group, or an officer in the defence forces, your personal details, particularly those when disclosed are likely to embarrass you, can be harvested by spyware to compel you to undertake tasks you think are morally wrong.
But, above all, the testimonies of Unit 8200 show that spyware like Pegasus can be used as tools for mass surveillance. Journalist Jonathan Cook in a piece, "Israeli Spyware Technology, Tested on Palestinians, Now Operating in a City Near You", cites analyst Jeff Halper's book, War Against the People, to say that Israel has emerged as a global leader in merging "new digital technologies with the homeland security. The danger, he [Halper] said, was that gradually we would all become Palestinians." 
Unless the government emerges out of denial mode or is compelled to do so and institutes a public inquiry into Pegasusgate, Indians run the risk of becoming Palestinians, without privacy, with their will subjugated and rights subverted, a mere pawn on the chessboard of power play.
The author is an independent journalist. The views are personal.
Get the latest reports & analysis with people's perspective on Protests, movements & deep analytical videos, discussions of the current affairs in your Telegram app. Subscribe to NewsClick's Telegram channel & get Real-Time updates on stories, as they get published on our website.
Subscribe Newsclick On Telegram