PMFBY – Insurance Companies Make Super Profits, Farmers Suffer
Insurance companies have already earned about Rs.16,000 crore in three seasons.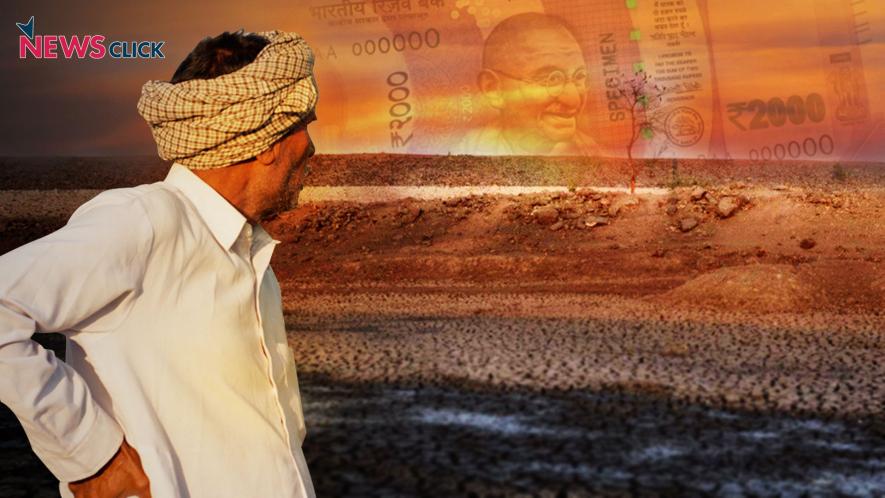 The much-hyped Pradhan Mantri Fasal Bima Yojana (PMFBY) – supposed to provide insurance protection to farmers against crop losses due to natural events – has turned into a bonanza for insurance companies while farmers are angry over delays in claim settlement, rejections and paltry compensation. Launched in 2016, four full seasons have passed since and the financial transactions show earnings of insurance companies reaching almost Rs.16,000 crore from the first three seasons, kharif 2016, rabi 2016-17 and kharif 2017. Although the rabi 2017-18 season is over yet over two months later, claim settlement is still not complete.
In other words, the scheme is essentially transferring farmers' money and govt. funds to the insurance companies 'coffers while pretending to provide much needed compensation to farmers whose crops are lost in inclement weather conditions.
This and other interesting details of this costly scheme are revealed in a reply given by Gajendra Singh Shekawat, minister of state in the agriculture ministry, to a question (#1170) posed by MP Jharna Das Baidya.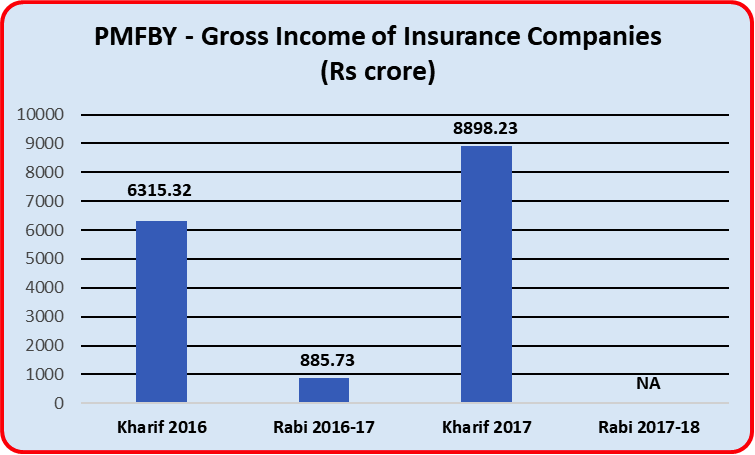 The scheme works like this: farmers give some premium while the balance is given in equal parts by state govts. and the central govt. All this premium goes to the 13 insurance companies involved in providing crop insurance which includes a few public sector companies too but is dominated by private companies. Then, at the harvesting time, farmers file claims for insurance pay-out, companies test their claims and ultimately fork out the money.
In 2016-17, over the two crop seasons, a total of Rs.22,571 crore was collected as premium, of which about 19% was from farmers directly and the remaining 81% was equally shared between state and central govts. Compensatory insurance pay out on the basis of accepted claims was Rs.15,350 crore. That left the insurance companies with a neat gross profit of Rs.7201 crore. The rate of return is thus about 32%.
It is not as if farmers got any meaningful compensation for their losses. Besides the fact that payments were delayed by up to six months, average claim pay-out per farmer works out to just Rs.9694 for kharif 2016 and about Rs.15,410 for rabi 2016-17.
The result of this disaster was that come the next agricultural year, farmers enrolment in the scheme has dropped by nearly 15%. In the first year (2016-17), some 5.72 crore hopeful farmers had signed up for PMFBY. Next year (2017-18), the numbers had dropped to 4.9 crore.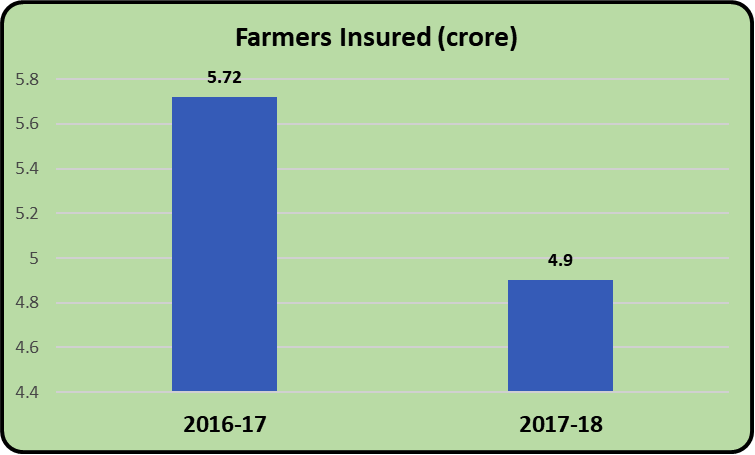 In kharif 2017, the companies collected even more premium though number of farmers had dipped. This was curtesy of the govts.' willingness to pay more to them. In all they netted Rs.19,698 crore as premium and paid out Rs.10,799 crore as claims settlements. That left them with a breath-taking gross profit of Rs. 8898 crore, a return of 45%!
Rabi 2017-18 season saw a total premium collection of Rs.5670 crore as farmers' numbers declined. But till end of July only 6083 claims were settled out of about 20,000 claims filed, according to the minister's reply in Parliament. It is expected that claim numbers will go up as many states are reportedly still working on them.
Thus, by foisting the discredited insurance model on the country's hapless farmers, the Modi govt. has yet again displayed its indifference to the farmers' distress. Small wonder that the farmers' agitation in different parts of the country continues unabated with a major protest slated for 9 August when farmers along with workers will court arrest at all district headquarters in the country.
Get the latest reports & analysis with people's perspective on Protests, movements & deep analytical videos, discussions of the current affairs in your Telegram app. Subscribe to NewsClick's Telegram channel & get Real-Time updates on stories, as they get published on our website.
Subscribe Newsclick On Telegram