Police Crackdown on Jamia Strengthens Students' Resolve to Fight CAA, NRC
The students supported by local population have been staging peaceful protests every day. They have said that they will not back off till the government repeals the "black law".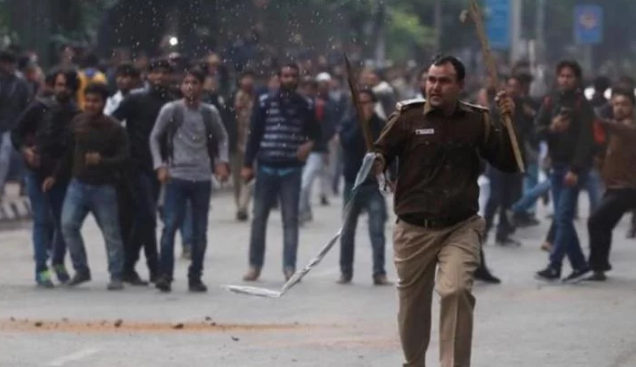 New Delhi: Violent suppression of protests against the controversial Citizenship Amendment Act (CAA), particularly by the Delhi Police in Jamia Millia Islamia and the Uttar Pradesh Police in Aligarh Muslim University, appears to have crushed the morale of the students who find themselves "insecure" in their own campuses — which were violated by cops on December 15 evening.
During the Delhi Police's brutal crackdown on the students in Jamia Millia Islamia, the men in uniform barged into the varsity campus lobbing tear gas shells and batons, entering library and its reading room, beating up students busy in their studies black and blue, ransacking chairs, tables and book shelves, chasing students to the university's mosque — vandalising it and thrashing students into blood, parading students with their hands raised. Two students from the university lost their eye sights and hundreds of them suffered serious injuries such their hands and legs broken deep bruises.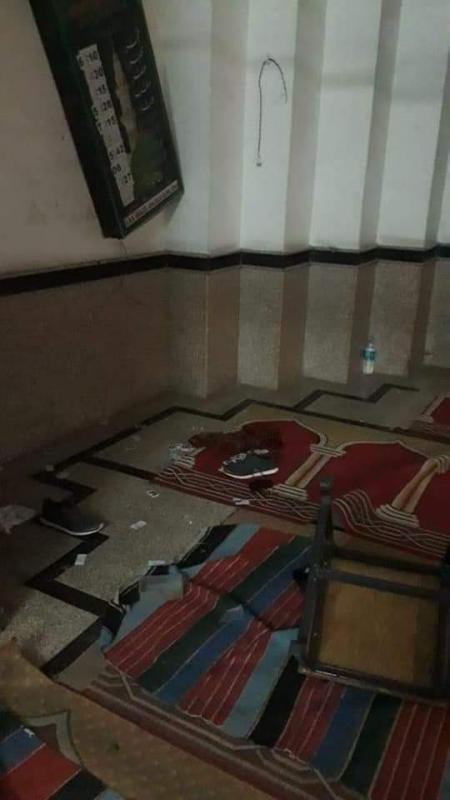 A large number of students from Jamia Millia Islamia have vacated their respective hostels, fearing any further police action. Some of them have either returned to their homes or shifted to their acquaintances' homes in the national capital.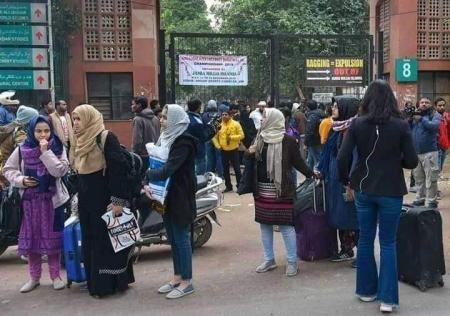 When Anugya, a law student in Jamia, returned to her hostel on December 16 morning to take her belongings before returning to her home in Ranchi, she was questioned by journalists about her whereabouts during the joint operation by the Delhi Police and paramilitary forces in her campus, the wailing girl replied, "Everything is finished. I am a law student here. I had to write my paper on the Constitution. Everything is finished. There is nothing left. How can I study the Constitution now? Have they left anything? I wish they could see what they did to us in order to just to stop some students from protesting."
"They entered the girls' hostel, the boys' hostel. They (students) ran for their lives. Is this democracy? Where are we living? All night my friends cried. When I saw my university, I couldn't control myself. They have done this to my home," she told reporters.
She said she herself ran when the police entered the campus and recalled how she and some of her friends went to the homes of their local guardians.
"I am not even a Muslim. But I am still on the frontlines. Why? Because of what has happened to my family (the university)," she said, adding that when she came to Delhi, she thought she was safe on the campus, but now she was not so sure anymore.
She said she believed getting an education meant the power to protest against what is wrong, which, she said was now in question. "We have not received so much education to only sit at home and not use it. Do we get educated only to operate machines? No. We get educated so that if something wrong happens to people around me, then I can stand with them," she added.
Another student Mumtaz Hashmi, when asked about the sense of fear the students of the central university campus are suffering from, said that the students have not only been beaten up mercilessly, they have been given a clear message – do not dare to raise voice of dissent the government, else be ready to face consequences. "Go and ask about the trauma that our colleague Mohammad Minhajuddin is facing. He has been left visually impaired by the Delhi Police," he said in a fit of rage.
Minhajuddin, a third-semester student of the two-year advance Master of Law course in Jamia has lost his left eye after cops shoved a lathi into his eyes while he was reading books in the library. He was discharged from All India Institute of Medical Science (AIIMS) on December 17, where doctors informed him that his eye was damaged beyond repair because of "ocular penetration and perforating injuries". He underwent a surgery, but the vision in the left eye could not be restored. The doctors fear that the injuries in his left eye may impact the vision in his right eye too, because a common nerve between the two is severely damaged.
The young boy belongs to Samastipur district in Bihar. When NewsClick reached out to Minhajuddin, he refused to talk on account of being too shocked by the incident.
Hashmi said that the incident has left a big psychological impact on students. "We cannot sleep in peace at night. The dreadful scenes of that night keep coming to haunt us," he said.
A girl student, who refused to be identified fearing harassment, said she had shattered pieces of glass over her clothes. "I along with my fellow students broke a glass window of the central library to get in. We climbed as many stairs as I could climb before falling unconscious. All I can recall is my friends being beaten, their screams, and many of them lying on the floor surrounded by blood," she said, describing the horror.
She said that the night had left a deep impact on all of them. She added, "We are no longer safe even in our campus. We have lost hope in the university administration as well, who also failed us by not intervening in time. What had stopped the vice chancellor or the registrar who himself is an IPS officer or the proctor from reaching the library when the police operation was going on? When we were facing the police batons and their continuous tear gas shelling, why did not they muster the courage and reach the spot in time? Had they arrived on time, the situation would have been different. The police would not have been so brutal."
With a placard in his hand, which said 'Not Safe in the Campus', Umar Ashraf was leaving the campus with his belongings packed in his bag.
"I had gone to the campus at 5 pm on December 15. It was completely peaceful. Since the battery of my cell was drained out, I went to the reading room to recharge it. Not even 10 minutes had passed when I saw few students hurriedly enter the reading room and begin closing doors. We asked them to stop and enquired what happened. In the meantime, university guards entered and asked us to vacate the reading room as the police has entered the campus and was lobbing tear gas shells. They said if the cops enter the reading room and fire tear gas shells inside, we will be suffocated."
Hue continued, "As we moved out, a tear gas shell landed at entrance of the reading room. As we moved out, we saw through window that many students were stuck inside the reading room. We broke the window pane and pulled them out. By that time, the police had arrived there. The ones who had not come out ran towards the toilets inside the reading room for safety. The cops entered and pulled out the students hiding in the toilets. They were mercilessly thrashed."
He said that following this, the police went to the Central Library and fired teargas shells inside. It suffocated the students studying there. To save their lives, they broke the window panes and moved out. All those who were caught were brutalised. "All of us were paraded with our hands up like criminals," added.
Mohammad Afzal, whose arm was reportedly fractured during the incident, said, "When the police barged into the Central Library, there were around 150 students inside, including a large number of girls. All of us were busy studying. We blocked the main door with tables, but the cops broke open the door and started beating everyone without discrimination of male. We surrendered and told them that we are not stone pelters, but it landed on deaf ears. Several of us suffered serious injuries."
Hisham Siddiqui, a PhD scholar, said he was offering prayers in the university's mosque inside gate number 8. "Around 20 men in uniform broke the gate and began beating everyone offering prayers. I told them that we were praying, but they refused to listen to us. I was beaten up till I fainted and fell on the ground," he recounted the horror.
Despite being subjected to unmatched use of excessive force to break their spirit, the students are not ready to give up. Contrary to the expectations of the government, they are even more resolved to sustain the fight against CAA and NRC.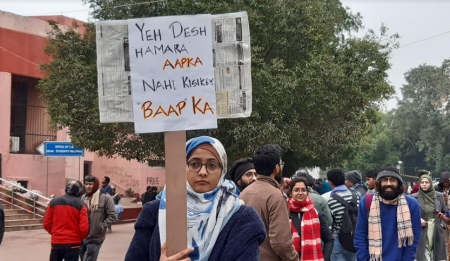 The students supported by local population have been staging peaceful protests every day. Huge number of protesters make their presence felt with loud chanting of slogans. All of them disperse in the evening. They have said that they will not back off till the government repeals the "black law". Different community organisations, including Khalsa Aide volunteers, have been taking care of the refreshments of the protesters. They are served food and tea. The volunteers ensure smooth flow of traffic, with many of them arranging people on both sides to clear the road.
Get the latest reports & analysis with people's perspective on Protests, movements & deep analytical videos, discussions of the current affairs in your Telegram app. Subscribe to NewsClick's Telegram channel & get Real-Time updates on stories, as they get published on our website.
Subscribe Newsclick On Telegram