The Politics of Transfers in Himachal Pradesh
Getting transfers done is a good source of minting money for certain unscrupulous politicians, government officials and "touts" who operate at different levels.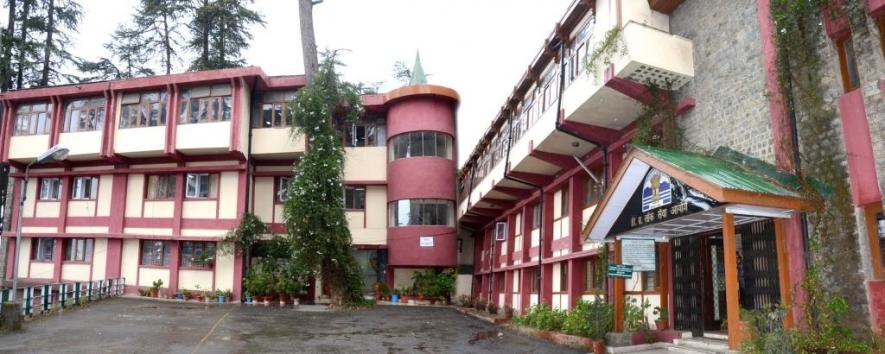 Himachal Pradesh is one state where transfers of state government employees are one of the main occupations of the state government.  From Chief Minister and ministers to all members of Himachal Pradesh Legislative Assembly, office bearers of the ruling and the opposition parties, down to local level elected members, transfers are a necessary evil.   
Most of the employee's body leaders are engaged in managing postings of employee's union members at desired stations at an extensive level.     
How serious is transferring an affair of state government employees, can be gauged from the fact that the chief minister of the state is not only involved in the effecting transfers here. But he does devote much of his time to this exercise. So much so that the majority people meeting Chief Ministers are full of requests to cancel their transfer orders, to post a person at the desired station or make a mutual adjustment with their colleagues.
Getting transfers done is a good source of minting money for certain unscrupulous politicians, government officials, a few journalists and the "touts" operating at different levels. "There are allegations that rates for transfers are fixed in certain departments, which may vary from position to position and department to department".
Though these allegations have never been investigated, both Congress and BJP, which have been ruling the state on alternative basis after every five years for so many decades, have been levelling this charge against the ruling party, while in opposition. The Congress, which was ousted from the power in the last Assembly election in December 2017, has started accusing the Jai Ram government of affecting hundreds of transfers for extraneous considerations within few months, after the change of government.  
Even if these charges have political overtone, it cannot be denied that transfers are a serious occupation for many in the state and transfers of government officials are effected for several considerations- political consideration being the uppermost.
As the chief minister is quite accessible in the state, hoards of people seek an audience with him on a daily basis in his office in the state government secretariat or at his official residence, Oak over Shimla, with a large number of such requests.
Irritated over such large number of requests from his close supporters, former Chief Minister Virbhadra Singh, who ruled the state for long period used to tell them, "transfer ke ilawa koi kam hai to batao (Tell if you have some other work than transfers). He banned all transfers during his last tenure for some time and after initial embarrassment, the supporters would make requests for transfers only.
Getting transfers done is the best way for the Chief Minister, Ministers and other key administrators to oblige and keep members of Legislative Assembly and political supporters and even media persons happy.
Himachal Pradesh has roughly over two lakh state government employees;  32.6 percent are government school teachers, 18.8 percent works in public works department (PWD), 11.8 percent in Irrigation and Public Health (IPH) department, 8.2 percent in the medical profession, 7.4 percent in police and rest in other government departments.
The transfer of the state government employees is considered such a serious business here that some of the first decisions made by the new BJP government, headed by Chief Minister Jai Ram Thakur, were that of transferring the chief secretary of the state government. About five hundred government officials have been transferred at the top and middle-level administration within one month of his coming to power in the December, last, keeping them on tenterhooks.  
Since this hilly state has a large number of state government employees, every employee wants to be posted at a station of his choice, keeping in view his place of residence or according to suitability and put all his effort to manage his or her postings at the desired place. As many females are also in the government jobs, staying together becomes a necessity for serving couples. Transfers after three years are a norm in the state, which keeps the employees on tenterhooks.  A large number of transfers are done for political consideration and employees politically close to ruling party in the state manage prize postings too.  
While state government employees are desperate to seek favoured postings, even the politicians also want this system to continue. After directions from the State High Court, the successive state government had formed committees to frame a transfer policy. But their recommendations have not even been given two-hoots about while transferring the favourites.  As transferring is a tool to appease employees, centralization of power to transfer employees is a norm here.
Jyoti Basu, the longest-serving chief minister in India, during a tour to Shimla casually had asked about the general routine of the CM there. He was surprised to hear the CM here meets a large number of government employees daily who seek transfer requests. Any other chief minister would also find it strange since the proximity of employees to CM is not that effortless in other states.  Though it may look strange to a person from the other state, in Himachal, most of the Chief Minister and the state government's time is spent on making transfers.
The present state government has announced to change the transfer system and introduce new transfer policy. But whether it would be really able to do that is yet to be seen.
More so, since the state government employees play a crucial role in winning Assembly elections, no political party can afford to annoy them and lose elections as they are voters and opinion makers. A sizeable number of employees and their families definitely matters a lot among the total electorates of about fifty lakhs in the state.
Disclaimer: The views expressed here are the author's personal views, and do not necessarily represent the views of Newsclick.
Get the latest reports & analysis with people's perspective on Protests, movements & deep analytical videos, discussions of the current affairs in your Telegram app. Subscribe to NewsClick's Telegram channel & get Real-Time updates on stories, as they get published on our website.
Subscribe Newsclick On Telegram