Rationalist Narendra Nayak Under Threat
"They want to silence us by eliminating us"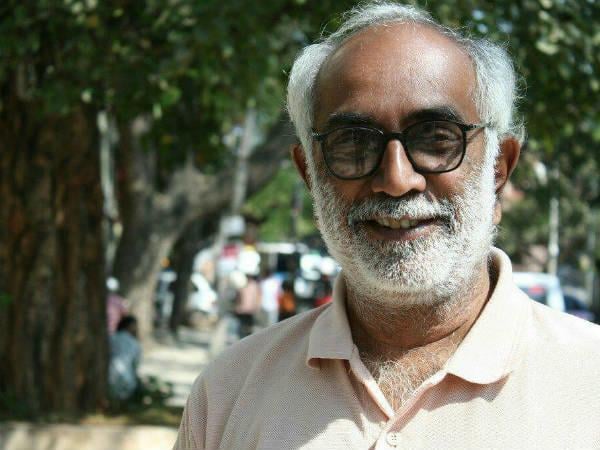 There have been reports of various attempts made in the past to eliminate Professor Narendra Nayak, a notable rationalist, based in Mangalore. Daijiworld reported that one such attack could have taken place on June 14. A man's suspicious movements – who was trying to enter the residence of Narendra Nayak – were caught by a CCTV camera installed nearby. He reportedly had enquired whereabouts of Nayak from the security guard, and the security guard grew suspicious. Before he could act, the man was reportedly seen taking off.
Professor Nayak's name was seventh in the hit list that was released on internet following the murders of Govind Pansare and Professor M M Kalburgi. He has been facing death threats and has been attacked in the past – the reason why he has also been given protection. Nayak recollects talking to the late activist-journalist Gauri Lankesh about her safety. He says, "Gauri had laughed it off by saying, nothing like that would happen. I do not know if she was remarking on the threat to her life or denying the protection."
Nayak says the first time he received such a threat was nearly three decades ago. He, along with several others, had moved the High Court of Karnataka challenging the grant to the land to a mosque at Mangalore Harbour. Such a grant, Nayak had argued, would open the floodgates for a number of such demands. He had obtained a stay order from the court, following which, he had received death threats and also was attacked on number of occasions. He has been provided a gunman by the police since July, 2016.
The president of Federation of Indian Rationalist Associations and a godman debunker, Nayak has earned enemies from among the superstitious and religious fanatics. They have been constantly plotting attacks on the rationalist. Writing about such attacks, he recollects one of such attacks in 1992:
"We had a miracle exposure program at Town Hall, Mangalore. It was our 125th program and my anti guru late B. Premanand had been invited too. It went on for a long time and sometime during the Q-A session, one person came and asked me whether there was bhoota (ghost). I said I have not seen so far. He then said in that case what is this? He started shivering and jumping around and tried to damage the sound system. I came down from the stage and asked him to come over. I gave him a tight slap and asked: where is it? He said I am ok now and ran off! After an hour or so, he came back with a mob who started attacking me and wanted me to say that I believe in God and one exists. I flatly refused, the police had to be called and the crowd was dispersed not before they threatened that no program of mine will be ever held in Mangalore again. Of course, hundreds of them have happened since and no one could stop them is another matter."
The rationalist also noted that the latest attempts had started after the assassination of Narendra Dhabolkar, who was the vice president of Federation of Indian Rationalist Associations. Questioning the existence of god, ghosts and other supernatural powers is seen as a threat to the religious belief system. Rationalists, who invoke science to explain and debunk superstitions, are often attacked. Speaking about the reason behind attacks on him and rationalists in general, Nayak said:
"If it is an Abdullah or a Peter writing and speaking about these issues, they always can be dismissed by saying that they are Muslim and Christian. But if it is a Narendra or a Gauri, they (Hindu fundamentalists) cannot do that. We have been effective in presenting our point of view; and the fact that they are trying to eliminate us proves that we have been effective. So they think that they can silence us. That's it. They want to silence us by eliminating us."
There have been assassinations of four rationalists (Dabholkar, Pansare, Kalburgi and Lankesh) so far. No one has been convicted so far in either of these assassinations. There have been suspects who have been taken into custody. These suspects, and in the case of Gauri Lankesh, Parashuram Waghmare, are the assassins and not the masterminds behind these assassinations. Nayak seconds this observation.
Get the latest reports & analysis with people's perspective on Protests, movements & deep analytical videos, discussions of the current affairs in your Telegram app. Subscribe to NewsClick's Telegram channel & get Real-Time updates on stories, as they get published on our website.
Subscribe Newsclick On Telegram