Remembering Dabholkar: The Movement for Scientific Temper and Reason Survives
Eight years after the rationalist was gunned down in Pune, NewsClick remembers Narendra Dhabolkar along with the nation, and with a resolve to further the spirit of scientific temper and critical knowledge.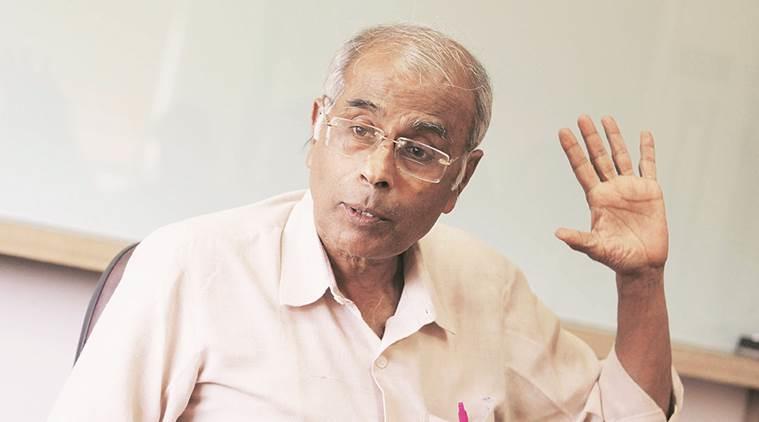 On 20th August 2013, Dr. Narendra Dhabolkar was shot dead. Dhabolkar was a part of the movement for developing scientific temper and reason, which stood a firm challenge to the narratives being peddled by the current regime. Founder of the Maharashtra Andhashraddha Nirmoolan Samiti, a group committed to fighting superstition and black magic, Dhabolkar's ideas spoke against superstition, caste-based division and fanaticism. Dhabolkar's murder was not an isolated incident. Communist leader Govind Pansare, and MM Kalburgi were assassinated, soon after, for similar reasons. NewsClick remembers Dhabolkar with the nation, and with a resolve to further the spirit of scientific temper and critical knowledge.
"Those who could not counter ideas with an idea killed Pansare and Dabholkar": Dr. Avinash Patil
-Newsclick
In an exclusive interview with Newsclick in August 2018, Maharashtra Andhashraddha Nirmoolan Samiti President Dr Avinash Patil speaks about how his organisation has continued the war against superstitions. The organisation was established by Dr Narendra Dabholkar, who was killed for running a campaign to end unscientific beliefs. According to Dr Patil, the killers are the ones who are not capable of countering an idea with another idea. They have only one weapon to be used against logic and science, which is violence.
Scientific temper and rationality: an ideological imperative
Dhabolkar was percieved as a threat by the current regime because of his concerted efforts towards promoting the spirit of inquiry. In a regime that thrives on myths, rumours and fear, arguments founded on and upholding evidence based reasoned debate, pose a threat to the whole edifice. Dhabolkar's work popularised scientific temper in the practical social sphere as much as at a theoretical level.
"Scientific thinking requires independence of thought" 
Translated by Jai Vipra
-Narendra Dhabolkar
Which religious rituals should one follow? How does one please deities? How does one ensure happiness in the afterlife? These are personal questions for a believer, and religious individuals have the right to them. But what if, in pursuing religious goals, man is blinded to reason? Should we then respect his actions because they are religious?Should we not denounce them when they are inhuman?
Scientific temper is of fundamental importance to the acquisition and transfer of knowledge"
Translated by Jai Vipra
-Narendra Dhabolkar
It was once believed that, with technology changing the face of the world, superstition would die a quiet death. However, that has not happened. People today, whether rich or poor, old or young, are even proud of their lack of scientific temper.
The significance of a scientific outlook
Translated by Suman Oak
To develop a scientific outlook, one does not need to be a scientist or even a science graduate. What is required is mere curiosity to know and understand the natural laws on the basis of which the whole physical environment around us operates.
Ideas cannot be shot by bullets
Dhabolkar's murder was a testimonial to the impact his work had. The wrath that it induced within the Hindutva forces attests the force of his ideas. And ideas cannot be shot by bullets. Dhabolkar's legacy prospers as the National Scientific Temper Day (NSTD), observed every 20th August, the ongoing work of the Maharashtra Andhashraddha Nirmoolan Samiti, as well as through the questions that continue to be posed against the regime.
Assault on Scientific Temper
-D Raghunandan
But today, universities and research institutions have become arenas of constant assault, often literally, on intellectual autonomy and critical thinking. So-called "research" to "prove" pseudo-scientific claims in both the sciences and the social sciences are being officially funded by government. Benefits of cow products are being investigated by scientific departments. Lists of social science research topics have been drawn up to establish positive outcomes of governmental programmes.
Documentary in the Age of Modi: Anand Patwardhan's Reason is out on YouTube ​
–ICF Team
Anand Patwardhan's documentary, Vivek (Reason) were released on YouTube. showcase "a chilling account of how murder and mind control are being applied to systematically dismantle secular democracy" in India.
Originally Published in The ICF
Get the latest reports & analysis with people's perspective on Protests, movements & deep analytical videos, discussions of the current affairs in your Telegram app. Subscribe to NewsClick's Telegram channel & get Real-Time updates on stories, as they get published on our website.
Subscribe Newsclick On Telegram