Remembering Socialist Revolutionary Chandrashekhar Azad
Today is the 114th birth anniversary of Chandrashekhar Azad, who was known as Quicksilver among his comrades for his ability to move swiftly and undetected between hideouts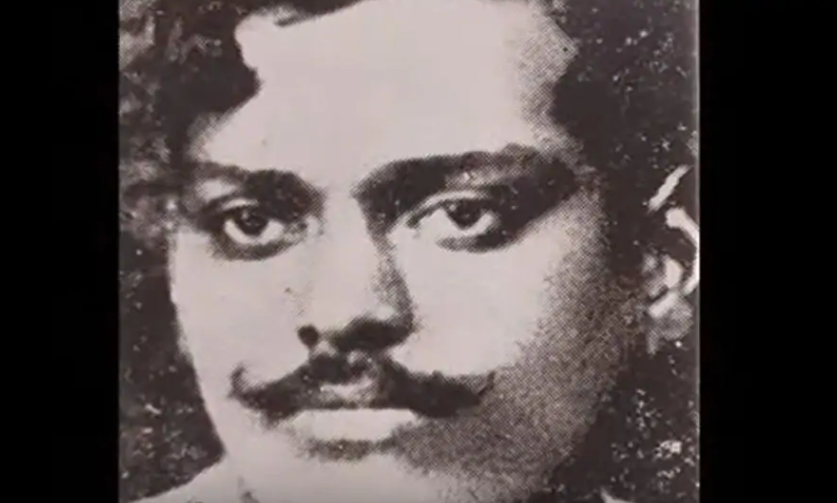 Today is the 114th birth anniversary of Chandrashekhar Azad, who was known as Quicksilver among his comrades for his ability to move swiftly and undetected between hideouts. Like many other revolutionaries, Azad is ritually remembered on his birthday and martyrdom day for his heroic and daredevil acts rather than the politics and ideology he stood for and represents. Today, as the image of Azad twirling his moustache makes him an emblem of masculinity rather than revolution, we must remember that he was no romantic-nationalist youth who died for "Mother India".
The circulation of decontextualised images of Azad is making it easy for the Hindutva forces to induct him their ever-growing pantheon, but Azad, the man associated with the Kakori train robbery incident, had shaken the foundations of the British empire in India. Born in Jhabua district of Madhya Pradesh to Sitaram Tiwari, a gardener, and Jagrani Devi, he grew up with Bhil tribal boys from near his village, learning archery from them. He was an excellent marksman.
Chandrashekhar's family was poor, so he started working when he was young, but the job had him to bow before officials, so he quit and in search of "freedom" reached Bombay [now Mumbai] in the early 1920s. He worked as a coolie at a shipping yard where he experienced the deplorable conditions of the working class. A big cinema fan, he saw many films, which helped him avoid spending a shack full of people with no ventilation. 
Soon, with help from his former tutor, Azad enrolled in Kashi Vidyapeeth, Banaras, where in the fall of 1921 he was caught by the police during a demonstration during the Non-Cooperation Movement. When the 15-year-old was presented before a magistrate, he stated his name was "Azad". This infuriated the magistrate who sentenced him to fifteen whiplashes. The incident made Azad quite popular in Banaras and earned him his famous nom de guerre.
The abrupt withdrawal of the Non-Cooperation Movement by Gandhi in 1922 left many youngsters anguished and ready to join an armed revolutionary movement. In 1923, Azad met Banaras-based revolutionaries Manmath Nath Gupta and Rajendra Lahiri and joined their underground organisation, Hindustan Republican Association (HRA), which sought to overthrow the British. He also became acquainted with revolutionary literature, though he was more interested in practical action.
Given his lack of formal education, Azad got his comrades to read them aloud to him, including the biographies of Italian nationalists Mazzini and Garibaldi, Irish revolutionary Terence MacSwiney and "Bandi Jeevan", the autobiography of Sachindra Nath Sanyal. He was also acquainted with texts like "The Revolution of Ireland", "History of Russian Revolutionaries" and biography of Guru Gobind Singh etc.. which were mandatory reading for new party members. Later, Azad's comrade Shiv Verma read him the Communist Manifesto.
The formation of HRA was a monumental shift in the ideology of Indian revolutionary movement. While previous generations of revolutionaries were chiefly inspired by nationalist anti-colonial ideology with the objective to overthrow the British Raj, the ideology and programme of the HRA moved towards socialism and republican government. The impact of the Russian Revolution of 1917 and workers' and peasants' movements in early 1920s on HRA's manifesto was apparent. When "The Revolutionary" released on 1 January 1925, it included in its objectives the creation of a society where "exploitation of man by man" is not possible and called for nationalisation of railways, industries, shipping and mining, other than advocating for universal adult suffrage and the right to recall elected representatives.
On 9 August 1925, ten HRA revolutionaries including Azad looted the government treasury from a train at Kakori station in Uttar Pradesh. Many HRA leaders were tried in the Kakori conspiracy case except Azad, who had escaped to Jhansi. The responsibility to reorganise the HRA now fell upon him. He and Bhagat Singh formed the Hindustan Socialist Republican Association (HSRA) in 1928, with Azad elected commander-in-chief. The revolutionaries adopted socialism as their ultimate goal. Satyabhakt, one of the founders of the communist movement in Uttar Pradesh, informs that Azad used Bukharin and Preobrazhensky's "The ABC of Communism" to teach socialist theory.
In 1928, HSRA carried out the assassination of assistant superintendent JP Saunders who was responsible for the death of the aged nationalist leader Lala Lajpat Rai. On 8 April 1929, Bhagat Singh and BK Dutt threw two smoke bombs at the Central Legislative Assembly building to protest against the draconian public safety and trade dispute bills. The first was meant to detain all the communist agitators without trial, the second criminalised strikes by factory workers.
Azad was an excellent organiser who embodied HSRA's ideology and its programmes. The HSRA believed that only armed struggle can liberate India and warned people about the unholy alliance of the bourgeoisie and British imperialism. Its ultimate objective was to create a society with no capitalist or caste-based exploitation. Their goal was therefore to overturn the Indian society's socio-economic structure. Earlier, women were limited to being couriers or looking after male members of the party, but in Azad's time they were brought on par with male revolutionaries.
Azad made several unsuccessful attempts to get Bhagat Singh out of jail. In September 1930, he dissolved the central committee of the HSRA due to internal conflicts, though the provincial committees continued to work. He planned to reorganise the revolutionary movement in western and southern India, but before he made headway, he was captured by the police in a park in Allahabad [now Prayagraj] on 27 February 1931. In the gun-fight that ensued, Azad was killed. He was 24.
A few months earlier, Azad had met veteran revolutionary Prithvi Singh Azad, a Ghadarite. Joseph Stalin had invited Bhagat Singh and BK Sinha to Moscow but after being caught, Bhagat Singh requested Prithvi Singh to go on behalf of the HSRA and learn about socialism and the strategies and tactics of revolution. The two Azads had met at Alfred Park to discuss this visit. Though initially reluctant, Prithvi Singh accepted on meeting Azad and, legend has it, Azad gifted him a Mauser.
Prithvi Singh's memoir, "In Lenin's Land", was published in 1930 but by then the HSRA was in disarray as its leaders were mostly killed or jailed. After Azad and Bhagat Singh, most HSRA revolutionaries joined the Communist Party of India. Azad and his comrades' sacrifices radicalised the anti-colonial struggle and spread socialist consciousness in North India.
India in Azad's time and today share many similarities: the BJP-led central government has unleashed a massive attack against the working class on behalf of Indian and global capital. The Trade Union Disputes Bill and Public Safety Bill—which HSRA revolutionaries had protested against, for which their names are still etched in public memory—have reappeared in the form of four proposed labour codes and the UAPA (last amended in 2019). The laws India has been bringing in over the past few decades target the working class and activists. Times have changed but things, in many ways, remain the same.
For all these reasons Azad is not to be ritually worshipped twice a year. He was part of a revolutionary socialist movement that wanted to liberate India from external and internal oppressors. He was against communal politics and critical of religion. According to Manmath Nath Gupta, Azad sometimes sang these lines, "In independent India, the masses will have enough food to eat, clothes to wear and house to live in." That dream of his is yet to be fulfilled.
Harshvardhan is a doctoral candidate in sociology at JNU and Ishan Saran Agarwal studies history at Delhi University. The views are personal.
Get the latest reports & analysis with people's perspective on Protests, movements & deep analytical videos, discussions of the current affairs in your Telegram app. Subscribe to NewsClick's Telegram channel & get Real-Time updates on stories, as they get published on our website.
Subscribe Newsclick On Telegram