Rising Crime in Bihar: Ruling JD(U) Says All is Well, Figures Suggest Otherwise
Bihar Police data shows that the state has witnessed a 21% rise in cognizable offense committed from July 2017 to June 2018 as compared to the same period last year.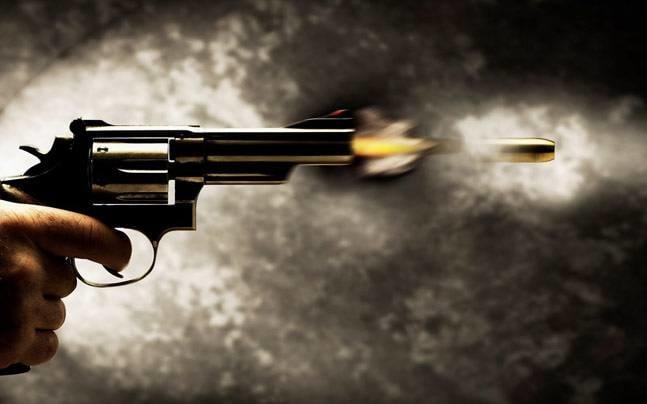 Bihar Deputy Chief Minister and BJP leader Sushil Kumar Modi's appeal to criminals to shun crime at least during the Pitri Paksha – fortnight-long (September 23 to October 8) ritual during which Hindus offer homage to their ancestors – drew a scathing response  from the Opposition which accused the government of surrendering before trouble-makers.
Though the Chief Minister Nitish Kumar-led Janata Dal (United) and the Bharatiya Janata Party (BJP) coalition government hit back saying that "the Opposition, with mala fide intention, is creating a perception that the  law and order situation in Bihar is deteriorating", the government's own figures suggest otherwise.
According to Bihar Police data, the state has witnessed a 21% (2,52,165 cases) rise in cognizable offenses committed from July 2017 to June 2018, as compared to a total of 2,07,558 cognizable offenses committed between July 2016 to June 2017.
From 2,674 cases during July 2016 to June 2017, the number of murders rose by 10% to 2,933 between July 2017 to June 2018, as per Bihar Police data..
A noticeable jump of 21% was witnessed during these periods in the number of rape cases that hiked to 1,373 between July 2017 to June 2018 from 1,134 between July 2016 to June 2017. A hike of same percentage was observed in robbery cases that jumped 1,694 during July 2017 to June 2018 from 1,401 during July 2016 to June 2017.
The cases of kidnapping for ransom witnessed a hike of 26%. The total number of such cases was recorded at 38 between July 2016 to June 2017 and jumped to 48 between July 2017 to June 2018.
A rise of 17% was registered in kidnapping cases that increased from 8,195 during July 2016-June 2017 to 9,574 during July 2017-June 2018.
Cases of road robbery witnessed the highest growth of 29% to 1,423 cases during July 2016-June 2017 as compared to 1,105 cases during July 2017 to June 2018.
Cases of theft increased by 23 to 29,299 cases recorded between July 2017 to June 2018, compared with 23,863 cases registered between July 2016 to June 2017.
However, the Nitish Kumar government argues that "isolated incidents" here and there do not mean that law and order has gone awry. "Llaw and order is our government's USP (unique selling proposition). It is a mala fide intention of the Opposition to create a perception that we are losing it. This is not the case," JD(U) spokesperson Ajay Alok told Newsclick.
He alleged that the media was not presenting stories in entirety. "Whatever is happening, arrests are taking place within 24 hours and culprits are being nabbed. This is what you call law and order. You cannot promise a crime-free society in any state. What do you mean by governance? If a crime is committed, you should nab the culprits. And that's what we are doing. But the point here is that the media is highlighting the crime but not its after-effects, such as the arrest of culprits, their speedy trial, etc," he said.
Alok also accused the National Human Rights Commission (NHRC) of "interfering" in the functioning of the police that – according to him – is contributing to the rise in the number of crimes. "Because of the increasing interference of the NHRC and other organisations, the police force avoid taking extreme steps like encounters. This is giving criminals an edge," he alleged, adding that "even if they (the criminals) are caught, they manage to secure bail. In the past one year, most of the crimes have been committed by those who are on bail. So, now the new strategy of the Bihar government is impose a crime control act on them so that bail is not given. All these should be taken into account".
Mewnahile, Sushil Modi's  September 23 statement during his speech while inaugurating an  'Pitri Paksh' event at Gaya invited a lot of criticism., "I request all criminals with folded hands not to indulge in any crime at least for the next 10 to 15 days. The rest of the days you keep doing this and that and the cops are after you. But at least during the 'Pitri Paksh', please do not engage in criminal acts that would bring a bad name to this festival and Bihar,"  the BJP leader had appealed to criminals.
His controversial statement came soon after after the double murder of former Muzaffarpur Mayor Samir Kumar and his driver Rohit Kumar. The criminals sprayed the Mayor with at least 16 bullets using an AK-47. His driver was also shot around 12 times, as per reports.
The Opposition was quick to launch an attack on the government. Bihar's Leader of Opposition in Legislative Assembly Tejashwi Prasad Yadav said, "It will not be surprising to see both Sushil Modi as well as Nitish Kumar falling at criminals' feet out of fear in coming days."
Tejashwi said; "The reason for – Dilasa (Nitish) and Khulasa (Modi) master's – fear is that criminals in Bihar are in possession of more AK-47 rifles than policemen in the state. Nitishji's failure has led to AK-47 becoming a common weapon in Bihar."
Recently, the police has also seized consignments of AK-47 in Munger.
Senior Patna-based journalist Gyaneshwar – who has been covering crime in the state for the past two decades – was also not convinced with the ruling party's arguments. "The system has collapsed. SPs (Superintendent of Police) behave like the DGP (Director General of Police). They no longer go out in the field, they just issue orders. There is visibly no action against organised crime and organised gangs," he told Newsclick.
He said Patna DIG (Deputy Inspector General) recently passed an order asking City SPs to conduct raids and hold route marches. They were also instructed to carry their lunch boxes with them. "This can be a media-friendly order, but it cannot curb crime. You cannot nab criminals by publicising your actions in advance," he said, adding that such "bizarre" orders are rampant these days.     
The second important reason behind the rise in crimes in the state, according to Gyaneshwar, is liquor prohibition and ban on sand mining. "Though the ban on alcohol selling and consumption has had a positive impact, such as decline in road accidents, conflicts in society and domestic violence, yet it has caused unemployment. All such anti-social elements were involved in the liquor business and, therefore, crime was lower. After it got criminalised, they are left with no other option but to lift arms," he added.
Asked  why crime had gone out of control in recent times, he said, "In the first 10 years of BJP-led National Democratic Alliance rule in the state, Nitish Kumar managed to curb crime and improve the law and order situation with the help of professional and couragous officers such as Ajay Kumar and Rajwinder Singh Bhatti. Everything was fine when their actions were not affecting the ruling party's interests. But you cannot control honest officers. When these two and other officers started taking on some leaders associated with the ruling parties (BJP and JD(U), they were sent on central deputation. The state police has no such officers now. As a result, crime has witnessed a surge of late," he explained.
Get the latest reports & analysis with people's perspective on Protests, movements & deep analytical videos, discussions of the current affairs in your Telegram app. Subscribe to NewsClick's Telegram channel & get Real-Time updates on stories, as they get published on our website.
Subscribe Newsclick On Telegram