Same-sex Marriage: SC Says Won't go Into Personal Laws, 'no Absolute Concept of Man, Woman'
The Constitution bench asked lawyers to advance their arguments on the Special Marriage Act instead of personal laws.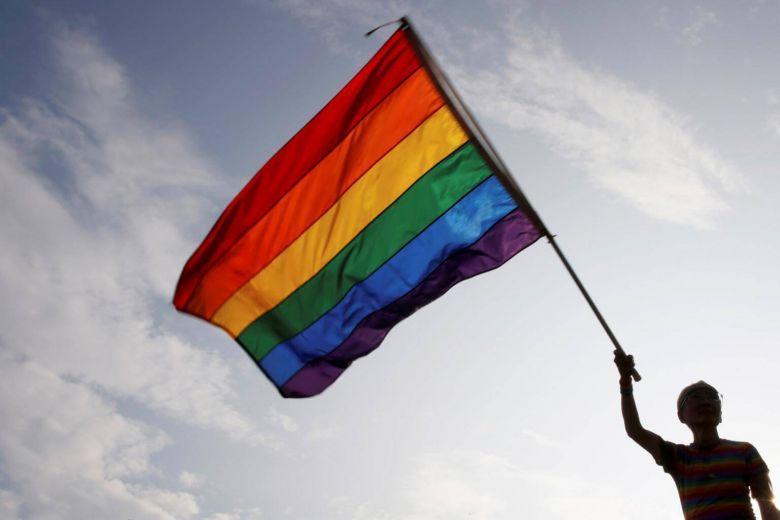 Representational image. (File Image)
Delhi: In a highly anticipated legal battle, the Supreme Court on Tuesday said it will not go into the personal laws governing marriages while deciding the pleas seeking legal validation for same-sex marriages. 
A five-judge Constitution bench, led by Chief Justice D Y Chandrachud and including Justices S K Kaul, S R Bhat, Hima Kohli, and P S Narasimha, asked the lawyers to advance their arguments on the Special Marriage Act instead of personal laws. The court will continue to hear the petitioners on Wednesday and Thursday; the Union government will start arguments next week.
The Supreme Court had referred the case to the Constitution bench for adjudication on March 13, and called it a "very seminal issue". The issue is one that has divided public opinion and could have wide-reaching social implications.
During the hearing, the five-judge constitution bench said the notion of a man and a woman, as referred to in the Special Marriage Act, is not absolutely based on genitals.
"It is not the question of what your genitals are. It is far more complex, that's the point. So, even when the Special Marriage Act says man and woman, the very notion of a man and a woman is not an absolute based on genitals," said the bench.  
Senior lawyer Menaka Guruswamy said marriage is not only a question of dignity but also a slew of rights that LGBTQ+ people are being denied. She pointed out that the community cannot have bank accounts, life insurance, medical insurance with or for their partners.
"I cannot buy SCBA medical insurance for my family," she added, and elaborated, "When we look at law in India, most rights flow from this notion of blood relationships, i.e., either being born into a family or being married. That is the problem."
"This is the reality of how rights are exercised. Rights are exercised when you're able to protect your relationships. One facet of that right is the constitutional value of dignity, equality, fraternity, the other is the day-to-day business of life," Guruswamy said.
She argued that if the queer community is allowed anything short of full marriage, it will mean that people would keep coming back to court to litigate individual issues of discrimination. "This is why we say marriage. Because that is the notion that the legal framework which is premised on common law understands and takes within its fold.
So anything short - if it is a civil union, this correspondence will now start with insurance company, with banks, with hospitals, with wills, with estate duties, with anything that is pre-requisite to be able to live a life outside a home, including buying that home," she stated.
Justice Kaul said, "Even in Puttaswamy- we found that there were nuances that come up later. It may require more visits to court. We cannot say. But we cannot say that it will be possible to work out all possible nuances now."
On behalf of a petitioner, Senior Advocate Abhishek Manu Singhvi sought the Special Marriage Act provisions to be read as marriage between "spouse" instead of "man and woman". "There are two crucial words here- marriage and persons. Same-sex is a slight misnomer. The correct word is persons," Singhvi said.
He further said, "There is LGBTQIA++. This '++' has a whole spectrum of hues and colours. Now, if your lordships were to hold same-person marriage, your lordships don't mean to limit it to same-sex. So, the correct formulation should be "2 consenting adults along bodily gender and sex spectrum."
On being pointed out the difficulties and ramifications for the Hindu Marriage Act and personal laws of various religious groups in case same-sex marriage was legalised, the bench said, "Then we can keep the personal laws out of the equation and all of you (lawyers) can address us on the Special Marriage Act (a religion-neutral marriage law)."
Appearing for the Centre, Solicitor General Tushar Mehta, maintained the stance that recognition of marriage is essentially a legislative function and should not be decided by courts.  Referring to the laws on transgenders, he said they have several rights, but "the conferment of socio-legal status of marriage cannot be done through judicial decisions." He added, "It cannot even be done by the legislature. The acceptance has to come from within the society."
The government's law officer said problems will arise when a Hindu person wants to avail the right to marry within the same sex while remaining a Hindu. "Hindus and Muslims and other communities will be affected and that is why the states should be heard," the he said.
"We are not going into the personal laws and now you want us to get into it. Why? How can you ask us to decide it? We cannot be compelled to hear everything," the bench said to him.
Then this will amount to "short circuiting" the issue and the Centre's stand is not to hear it all, Mehta said, to which the CJI responded: "We are taking a middle course. We don't have to decide everything to decide something." 
Contrary to the bench, Mehta stated that the notion of "man and woman" in the Special Marriage Act is indeed restricted to the genitals and the court will inadvertently make several other laws redundant if it gave legal backing to same-sex marriages.
Giving the example of the Code of Criminal Procedure (CrPC), Mehta said a woman cannot be called for examination after a certain time and there could be a situation where a man says that though he has the genitals of a male he is not a man.
The bench said though the ten petitioners wanted it to be dealt with on a broader aspect they are restricting it and not going into personal laws and other things.
Mehta contended the bench was saying it will not go into the personal laws but the earlier judgments opened this window and so again this would open another window later.
"But we cannot bind our future generations long after we are gone and turned to dust," the bench observed in this regard.
The law officer then said the court should decide first whether it can go into this question at all or it should for the parliament to deal with it.
Senior advocate Kapil Sibal, representing Jamiat-Ulama-i-Hind, said the court should not hear the matter with a piecemeal approach as that will cause more harm than good to those seeking legal validation for same-sex marriages. "I am a firm believer of the autonomy of an individual...we need to celebrate the union of two people. Now, if marriage is allowed and it breaks, then the question will be who will take care of the child. Who will be the father, who will be the mother?" he said. Giving some examples of other nations, Sibal said they reformed all other laws for same-sex marriage.
Senior advocate Mukul Rohatgi, appearing for one of the petitioners, said if rights have to be identical "then I must get the recognition of my union the same way as the recognition of union of two other heterosexuals."
 "And since it is based on an implementation of my fundamental rights, I can come to the court and the court need not wait for the legislature. There may not be a mandamus to the legislature. The legislature can or cannot do," he said, adding "If this court has said something, the State has to respect it and once State respects it, the stigma will go."
The bench said, "We have to exercise our interpretative power in an incremental manner and laws are evolving. So we have to be mindful that the court will do it in the way of interpretation and going incrementally we can cover a canvas for the present... confine yourself (lawyers for the petitioners) to the incremental canvas and then allow Parliament to respond to the evolution of the society. We cannot deny the fact that parliament is indeed relevant here".
"For the time being, can we not step into personal laws at all and restrict to Special Marriage Act by giving it a gender-neutral interpretation and evolving a civil union concept. From the Navtej Johar (decriminalisation of consensual gay sex) judgement till now, our society has found much greater acceptance of same-sex couples. That's very positive because you find that there is a greater acceptance in our Universities. And in this evolving consensus, the court is playing a dialogical role to create that consensus and move towards an equal future," the bench said.
On Monday, the Centre's plea questioning the maintainability of the petitions seeking legal validation of same-sex marriage was heard by a bench led by the CJI.
The Centre has called the petitions "urban elitist" views to seek social acceptance. The government has further claimed that legal validation of same-sex marriages would upset the delicate balance of personal laws and societal values.
The hearing and the consequential outcome will have significant ramifications for India, where common people and political parties hold divergent views on the subject. The apex court had sought the Centre's response to separate pleas by two gay couples seeking enforcement of their right to marry and a direction to the authorities concerned to register their marriages under the Special Marriage Act on November 25, 2022.
(With inputs from PTI)
Get the latest reports & analysis with people's perspective on Protests, movements & deep analytical videos, discussions of the current affairs in your Telegram app. Subscribe to NewsClick's Telegram channel & get Real-Time updates on stories, as they get published on our website.
Subscribe Newsclick On Telegram