SAU Setting Dangerous Precedent for Upcoming Foreign Universities, Say Expelled Students
"We learnt that S Jaishankar, in his reply in Parliament, said that he is aware that there is no academic freedom in the university and yet he cannot do much about it because the MEA has no jurisdiction over it," said Aishe Ghosh.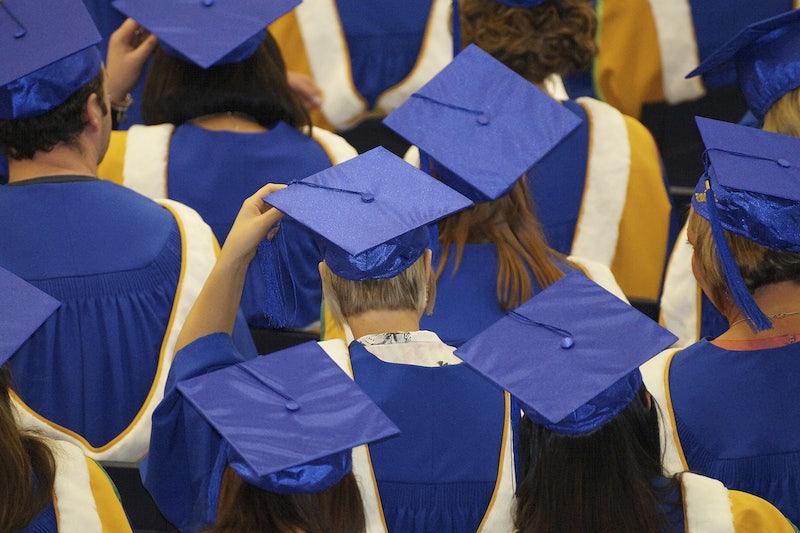 Representational Image. Image Courtesy: Rawpixel
New Delhi: The South Asian University students who are facing expulsion for holding protests on the campus on Thursday said that the administration has abandoned all forms of dialogue and resorted to penal actions to suppress students' voices demanding basic facilities. The university had expelled two students, rusticated two, and suspended one after an enquiry committee advised against their enrolment. The protests on the campus had erupted after students demanded an increase in freeships and scholarships owing to inflation in November last year.
Addressing a press conference at the Press Club of India, the students maintained that the university administration cannot skip its responsibility towards students by citing its intergovernmental nature and continue harassing students mentally and physically. Apoorva Yarabhally, an expelled LLM student, said that she has been compelled to go for an indefinite sit-in protest in inhuman conditions outside the campus in Maidan Garhi as she has to go to the nearby jungle to attend nature's call.
She said, "The high-powered committee constituted by the administration to look into our demands never invited students to listen to their version and came up with expulsion notices. We had initiated the protests because many students complained that freeships and fellowships were not enough to sustain in an area like Chanakya Puri in the national capital. We had demanded that the PhD scholarships should be made equivalent to Junior Research Fellowship offered by the University Grants Commission. Similarly, there should be an increase in stipend for the Masters' students too."
Yarabhally informed reporters that one Ammar Ahmed, a psychiatric student, who had joined the protest, had written to the administration to uplift the suspension. "Meanwhile, it was consistently brought to the notice of the administration that he was getting panic attacks. On November 22 last year, he was rushed to the Primus Hospital after he fell unconscious. Later, he suffered a cardiac arrest. Initially, the administration assured the relatives that it will bear the expenses of treatment but refused in a subsequent letter. He remains paralysed and under the observation of doctors," she said.
She added that the university administration has been evading responsibility saying that it is an intergovernmental body out of the jurisdiction of Indian courts. "The professors were provided immunity as per the convention on the privileges and immunities of the United Nations to defend their right of freedom of expression and prevent them from policing. Whereas, we are seeing a clear misuse of powers. Apart from students, teachers and non-teaching staff too have been served show cause notices. Our professors had issued statements condemning the entry of the Indian police into the campus, asking for due process of investigation into protests and exercising Article 29 of the Indian Constitution for students of the university."
Yarabhally also claimed that a governing body of the university could not be constituted due to India-Pakistan tensions and uncertainty over Afghanistan. "A coterie of professors including the Acting President, Vice President and Registrar have been running the whole show!" she alleged.
Ihsan Ahmed, the brother of Ammar Ahmed, claimed that the university administration has harassed the family on the pretext of spoiling his brother's career. He said that the admission of young Ammar into an international university was perceived as an end to the misery of the poverty-stricken family.
"We hail from Muzaffarpur in Bihar. Even though Ammar was raised in poverty, he was exceptionally talented. After completing graduation, he was admitted to South Asian University. We were very happy. In November last year, when the protests broke out, as a student of sociology, he too participated. Later he was served a show-cause notice. When we came to know about it, we could figure out that he was visibly distressed. We asked him to focus on his studies," he said.
After the students appealed to the administration to withdraw the suspension notice, Amma was asked to write an apology letter. On November 22, however, he fell unconscious and was shifted to Primus Hospital. The hospital conducted an MRI investigation and said he was fine. Later in the night, he reportedly suffered a cardiac arrest. "Meanwhile, we were in touch with the administration; they assured us of every help. They explicitly told us that they will bear the treatment cost at the hospital. We saw a significant recovery in his health. He even called his friend and expressed his desire to have cranberry juice. On November 28, the administration officials who served him a suspension notice visited Ammar in the ICU. It is this time his health further deteriorated, and he had a paralytic attack," said Ihsan.
Ihsan alleged that Professor Mohd Abulaish, registrar of the university, persuaded the family to not shift him to a government hospital like AIIMS because "there may be a police angle and Ammar's career could be spoiled". "It is becoming clear now that they have been saving their skin throughout the episode. In absence of financial aid from the institute, the students crowdfunded Rs 2 lakh and got him shifted out of the hospital," he said.
Aishe Ghosh, president of Jawaharlal Nehru University Students' Union, who extended solidarity to expelled students said that the Ministry of External Affairs is yet to take action on the matter even when a few Members of Parliament have repeatedly written to the concerned minister about the ongoing crisis. She said, "We learnt that S Jaishankar, in his reply in Parliament, said that he is aware that there is no academic freedom in the university and yet he cannot do much about it because the MEA has no jurisdiction over it. SAU is an international university, but it is operating on Indian soil. Can we allow it to torture Indian students? I think the government has every right to bring relief to students whose basic human rights have been violated. Is it a crime that students demanded an increase in stipend and scholarships? Is it a crime that the students demanded representation in bodies dealing with complaints of sexual harassment?"
Ghosh, who is also the vice president of the Students' Federation of India Delhi Unit, added that the episode reflects the criminalisation of students' voices and poses a serious question about the rights of Indian students in upcoming foreign universities. "The New Education Policy suggests that foreign universities can come and establish their campuses in India. Can they too deny us our basic rights? I assure students of South Asian University all help in ensuring justice. We reiterate that MEA should intervene in the matter and get this issue resolved," she said.
Neha from the All India Students' Association added that it is astonishing that the university not only expelled students but cracked down on every form of protest. "First, a policeman from Maidan Garhi threatens Apoorva with dire consequences. Then, her tent is forcefully removed. The place where Apoorva is protesting does not have streetlights and wild animals could be seen in the open. There is no safety. The fact that students are handed over show-cause notices for demanding facilities like Wi-Fi tells a lot about how this university is being run. The students are being hounded and expelled; their mental and physical health is destroyed. NEP has been implemented disregarding students' concerns by stating that India would be a "superpower" in education and foreign universities would be established here. It spells doom for us. If this harassment is not resisted, it will happen in every university," she said.
Get the latest reports & analysis with people's perspective on Protests, movements & deep analytical videos, discussions of the current affairs in your Telegram app. Subscribe to NewsClick's Telegram channel & get Real-Time updates on stories, as they get published on our website.
Subscribe Newsclick On Telegram