Sexual Abuse: How FIBA Fail to Protect Malian Athletes
DW Exclusive: A teenage whistleblower is suing basketball's world governing body for failing to protect her from retaliation after she reported widespread sexual abuse by former officials of Mali's national team.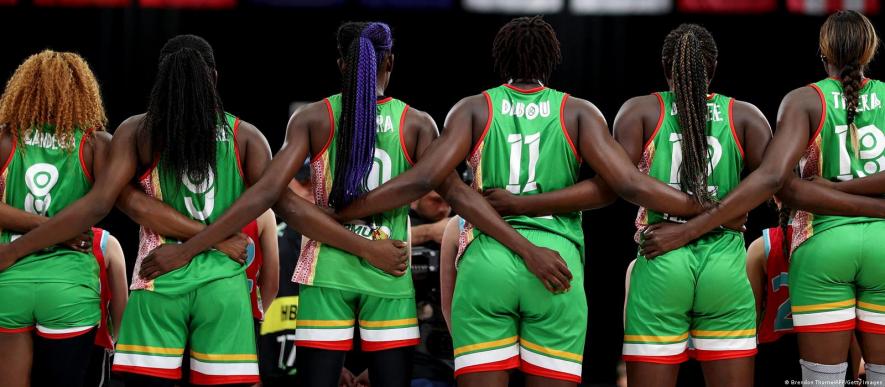 Please note: The name and certain personal details of the interview subjects have been altered to protect their identities.
"On the one hand I am proud of myself but on the other, I have regrets. Because it has robbed me of my chance, it has destroyed my dream of playing abroad and continuing my studies."
As a talented basketball champion, Siaka Fofana has seen her childhood hopes for the future shattered simply because she had the courage to reject the sexual advances of a former coach and report them to the Malian Basketball Federation.
The teenage whistleblower has spent over a year in limbo after filing an official complaint against the International Basketball Federation, FIBA, accusing them of failing to protect her against retaliation.
The accusation was made after she was dropped from the Malian national team for rejecting and reporting the sexual advances of her former head coach, who was subsequently charged, arrested and jailed in July 2021 for pedophilia, attempted rape and molestation of other victims.
Many alleged victims refused interviews 'fearing retaliation or shame'
With an outcome from FIBA still being sought, the reality of spending more than a year under constant threat of abuse, fearing for her life and being denied her right to play basketball with the national team is all too real for Fofana and her family, as her father told DW.
"A man started to insult her in the street," Mr. Fofana said. "She was alone at that moment, and she didn't want to answer back, because it was a man. He told her that if the coach is going to be sanctioned, they were going to kill '[the person] responsible' [for the coach's punishment]."
Days after the former coach's arrest, Fofana filed an emergency appeal to FIBA in August 2021 over the loss of her place but, after over a year with no action, she has escalated her complaint to FIBA's Safeguarding Council, claiming they failed to implement their "internal regulation 98" that requires federations not to "commit any act of retaliation related to good-faith reporting."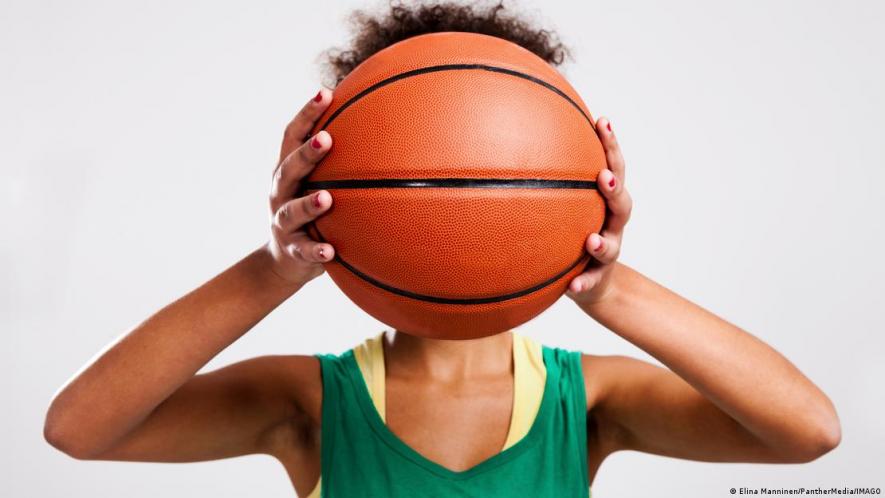 Fofana's allegations weren't the only ones
She provided evidence to both the independent report commissioned by FIBA through the law firm of FIBA integrity officer Richard McLaren — who also conducted the May 2016 report into allegations and evidence of state-sponsored doping in Russia last June — and to the Malian police.
The independent investigation saw 31 witnesses give evidence which included "direct and corroborated testimony of abuse at the hands of the coach," but the report also cited that "many alleged victims and witnesses refused to be interviewed by the MIIT [McLaren independent investigation team], fearing retaliation or shame of disclosing sexual abuse allegations."
Another former national player, now residing and playing basketball in France, claimed to DW that she was subjected to the same abuse by a coach more than 10 years prior to Fofana's allegations, further highlighting the systematic nature of abuse and the desire to cover up such instances by the FMBB.
New Mali basketball chief compromised 
The competence of the Malian Basketball Federation (FMBB) has seemingly been even further compromised after Malian official Jean-Claude Sidibe was named the new president of the federation on January 8, despite being highlighted in the McLaren report as an individual who himself had several allegations made against him surrounding witness intimidation and sexual abuse.
Sidibe's ability to ascend to the top role at the FMBB is even more surprising given his position as the lead lawyer for the teenage whistleblower's former coach, whose trial on charges of pedophilia, attempted rape and molestation is still pending in Mali, and raises serious questions over how the current teenage national players can trust the individual in overall charge of the sport they play.
The recommendation by the McLaren report that FIBA's Disciplinary Commission should review the evidence it complied against Sidibe and assess his suitability to be a candidate in any FMBB elections to any official positions has seemingly been ignored.
Despite commissioning the supposedly independent report on the abuses, FIBA has seemingly disregarded the recommendations suggested by their own integrity officer in the publication of the McLaren report in September 2021, and have failed to ensure any real change has been implemented — including stepping in to prevent Sidibe's election as FMBB president.
Silence from FIBA
DW approached FIBA for comment on several questions, asking why they had not found an adequate solution for the whistleblower who had been retaliated against, but received no answer to this specific query.
The FIBA communications office offered some unsubstantiated claims in response to further questions, including saying they had partnered with NGO foundation Terre des Hommes in Lausanne, Switzerland, as part of an initiative to address issues related to the ongoing protection of vulnerable persons within Malian basketball.
However, multiple sources, who were both on the ground in Mali and working with other worldwide leading NGOs, told DW that Terre des Hommes said they would not offer legal or security support for any teenage whistleblowers and victims of abuse who came forward. 
To add further injury to insult, none of the initial literature provided to the potential child victims asking them to come forward was written in French, Mali's official national language.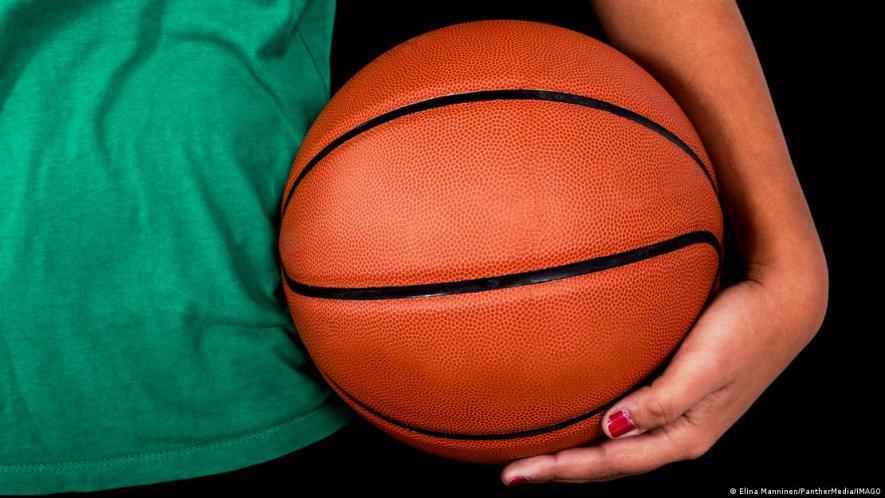 Teenage whistleblowers and victims of abuse who came forward have not been offered any legal or security support
'One tried to grab her ... she would have died'
The consequences for Fofana, who had the bravery and courage to persevere with her complaint, have been far-reaching.
Her father recalled alleged incidents last year that left him fearing for his daughter's life after she spoke about the incidents with her former coach.
"Recently she was on a motorcycle with her friend on her way to the psychologist," said Mr. Fofana, recounting an alleged attempt to intimidate his daughter. "At some point, two guys came, also on a motorcycle, and started to intimidate her by making the motor hum."
"One tried to grab her by the back and Siaka and her friend fell [off their motorcycle]. It was on a freeway, so all the vehicles were going fast. If there had been a vehicle just behind her, it would have been over. She would have died.
"She's not safe, not at all, even when she goes to [basketball] practice. It's a big problem. I can't be with her all the time."
In addition to constant alleged threats of violence against her, on August 2, 2021, the point guard lost her place in Mali's U19 World Cup squad which was due to compete at the end of that year in Hungary. 
According to Ahmar Maiga of the Mali branch of Young Players Protection in Africa, an NGO that aims to protect child athletes in Mali, Fofana's omission from the team came just two weeks after she spoke with police in Mali which led to her former coach's arrest. 
The Malian Basketball Federation cited an apparent knee injury as the reason for the decision, however Maiga claims X-rays he had taken at the time prove no such injury existed. Fofana's only path at the time for recourse to reclaim her place in the team and resume her career was to appeal to FIBA for help.
A group of lawyers from all over the world filed an urgent emergency appeal in August 2021 seeking to ensure Fofana regained her place in the squad for the then fast-approaching U19 World Cup.
"I felt bad," Fofana recalled after losing her place in the team. "I couldn't live the way I used to live before. I was all alone, every day. Everything was difficult, living with that. Sometimes I was ashamed of leaving the house because everyone was against me."
🗣 "It's a historic moment for African basketball, @BasketMalien 🇲🇱 are the Silver medalists 🥈 at the #FIBAU19 Basketball World Cup...what a period of Mali 🇲🇱 basketball this is, this generation of players. They've proven they belong on this world stage." 👏👏👏 pic.twitter.com/ES4hswj5od

— FIBA (@FIBA) July 7, 2019
'I still believe in my talent'
However, the sense of urgency has not been matched by FIBA — even after the publication of the 149-page McLaren report corroborated Fofana's account as well as several other witnesses' accusations of abuse and subsequent cover-ups.
The U19 World Cup came and went without Fofana's participation, with months of inactivity by FIBA compounded by the deaths of three of the five FIBA Ethics' panel members — Maurice Watkins, Abderraouf Manjour and Gerasime Bozikis — who had all been elderly and passed away from natural causes.
"I felt that she wanted nothing," Mr. Fofana added, speaking about his concerns over his daughter's mental well-being over the past year. "She would stay in the living room, doing nothing, and she wouldn't go out.
"I tried to motivate her. She was preparing for her baccalaureate at the same time but she didn't pass. She was frustrated. Her friends were mocking her because of what happened. She was ejected from the team and is living in insecurity," he added.
"I'm not optimistic about changes. There was a reaction from the FIBA [by commissioning the independent report], but we've been waiting for too long. Honestly, I'm disappointed."
Despite all she has been through, Fofana's love for basketball endures and she remains hopeful that there is still a way to pursue her dreams.
"I want to go to the USA to continue my studies," she told DW. "I don't feel that I have the security here [in Mali] to follow my dream. My greatest hope is to no longer have to play here. I want to play in the US and I still believe in my talent."
Edited by: Matt Ford
Get the latest reports & analysis with people's perspective on Protests, movements & deep analytical videos, discussions of the current affairs in your Telegram app. Subscribe to NewsClick's Telegram channel & get Real-Time updates on stories, as they get published on our website.
Subscribe Newsclick On Telegram