Sexual Abuse, Mental Torture and Depression: Women Share Stories About Time in Prisons
It was noted that women who were involved in the struggles to protect the land, water and forests and those resisting the anti-people policies unleashed by the governments were the worst affected in the prisons.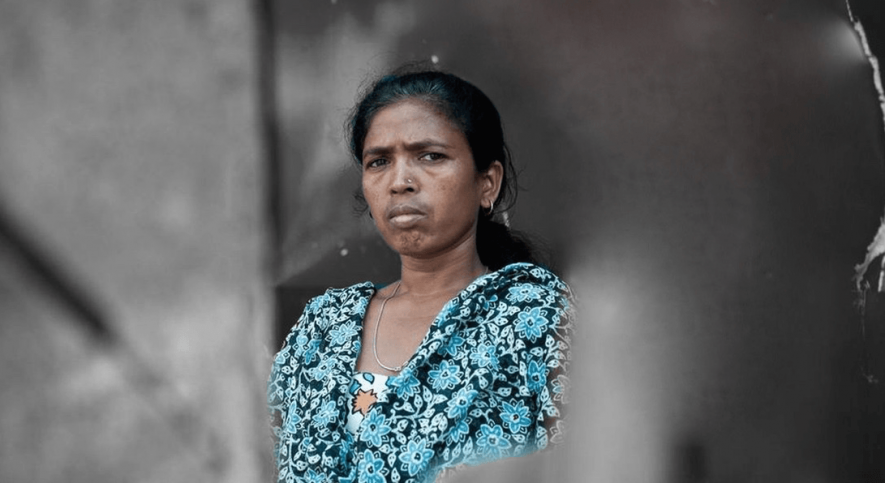 Soni Suri | Image Courtesy: Malayalam News Online
"The young 14-year-old girl in a remote prison in Raipur, cried for days at a stretch after facing severe harassment at the hands of the prison authorities. She wanted to die than be in prison," said activist and teacher Soni Sori, who is now a symbol of resistance and inspiration for women across the country, sharing her experience after having been in five prisons across India.
Activists, young leaders and journalists spanning six states in India, shared their emotional and eye-opening testimonies from prisons, in a public hearing in Delhi termed Women in resistance, Women in Prison Bandini.
Over the past 15 years, India's jails have seen a rise in women inmates by 61 per cent. From custodial torture, rape, denial of health services, lack of clean food and water and a sheer ignorance on behalf of the state, the Indian prison has failed to respect the rights of the inmates. Various studies done within Indian prisons have always concluded that majority of prisoners are Adivasis, Dalits or from other marginalised communities that are being criminalised. Their social and economic backwardness makes them vulnerable, being unable to defend themselves legally and financially. The hearing saw many activists, who had been falsely implicated in multiple cases, sharing their emotional testimonies of their experiences in prisons and the solutions they envisioned to shed the political apathy of the Indian state.
Anjum Zamrooda Habib, hailing from Kashmir, spent five years in Tihar Jail, being implicated in multiple cases. Shedding light on her experiences, she said, "Young Kashmiris including women are locked up in multiple prisons across the country. They are attacked, their voices silenced, as they are reduced to their immediate identity of being Kashmiri and Muslims."
Recalling an instance, she said, "A pregnant woman inmate was made to suffer in pain for over six months. Some high-risk prisoners were to be taken to court, therefore they could not provide security to her if she had to go to the hospital. This is the level of injustice against women in prisons." Women's physical health and their mental health take a huge hit during their time in prison, reducing them to mere tools to be used by the government and the authorities.
In the public hearing, it was noted that women who were involved in the struggles to protect the land, water and forests and those resisting the anti-people policies unleashed by the governments were the worst affected in the prisons. While actively resisting these inhuman models of development, the women are implicated in fabricated cases forged by the 'protectors' of law and order. Today, thousands of women are wasting away in jails, not being treated like humans, held over false cases, being raped and tortured by police officials, and most of them belong to underprivileged sections of the society, alleged the speakers.
Sokalo Gond, an activist present at the hearing said, "I was put in jail after being forcefully arrested, as I protested against the Hindalco plant in the region. I was declared a Maoist simply for defending my right to land. I saw 10-12 people of the same families being locked up in jails, leaving their children to suffer outside."
Another activist, Xavier Amma, who is fighting against the Kudankulam nuclear atomic plant questioned, "How would you feel if there was a power plant in your backyard which could potentially damage generations? I have been agitating for our land and safety, I was attacked with tear gases which had several repercussions for me."
Sharing an emotional and thought-provoking testimony, Soni Sori described her experience of being falsely accused. She said, "Women live in crammed prisons, with shortage of food, clothes and even sanitary napkins. Women face sexual violence and harassment at the hands of the policemen in forests. Young girls aged 14 are impregnated as a consequence and spend their time in jail in denial and depression."
Shedding light on her own personal struggle, Sori said, "They tried very hard to shut me up, so that the world does not know as to what happens behind those closed doors. I was physically and sexually tortured. When they failed to shut me up with this, they even tried to pit my own husband against me. My daughter was thrown out of her school only because of my struggle. However, we led a movement, and I now want that our focus should now be on solutions."
The jury in the public hearing consisted of activist Uma Chakravarty, lawyer Vrinda Grover, and activist Prafulla Samantara. The jury and the activists collectively asserted that focus should now be on building alliances of activists, with access to healthcare, speedy redressal of cases and access to hearings being a top priority.
Get the latest reports & analysis with people's perspective on Protests, movements & deep analytical videos, discussions of the current affairs in your Telegram app. Subscribe to NewsClick's Telegram channel & get Real-Time updates on stories, as they get published on our website.
Subscribe Newsclick On Telegram