Shaken, Not Stirred: Trans People in J&K Battle Discrimination to Rise Above Natural Disasters
Social taboo prevents them easy access to relief aid in times of floods and earthquakes, but the close-knit community tries to tide over bad times by helping each other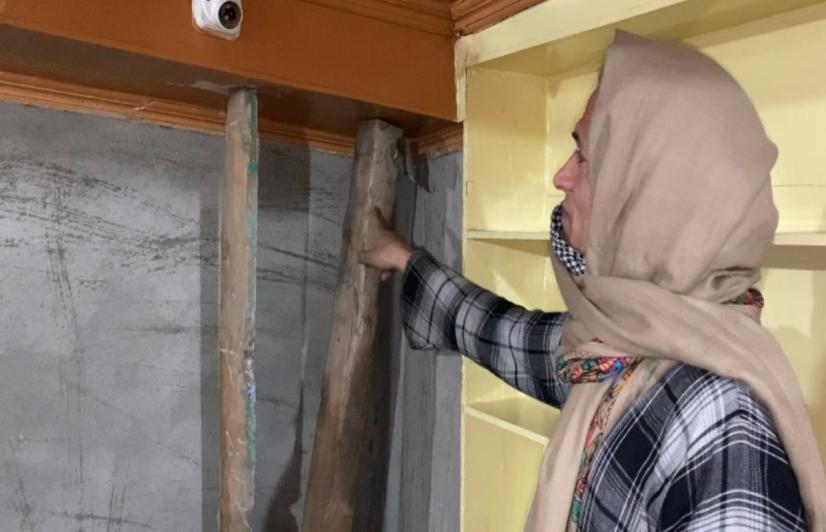 Srinagar, Jammu and Kashmir: "I feel abandoned by the government. It has been two months since my house was damaged in an earthquake, but I have not received any sort of relief. I go to the district office every day but always come back empty-handed. Now, I stay with the members of my community. The house repair cost is so high that it is beyond my means."
A transgender person from north Kashmir, Simran Lone (30), left home 17 years ago in search of a sense of belonging. Success meant having a place that could be called home, and to make that a reality, Lone strived like never before.
Performing at weddings and stashing away every penny earned had been top on the agenda until that day in 2020 when Lone finally managed to buy a three-room house worth Rs 10 lakh at Habba Kadal in downtown Srinagar. However, the sense of joy and pride did not last long as a massive earthquake hit the region on March 21 this year.
Now, only a significant repair can remedy the cracks in the walls and ceiling. "I called a carpenter to assess the damage, and he gave me an estimate of Rs 1.50 lakh! I was shocked to no end," Lone exclaimed.
Forget accessing financial and material aid in natural disasters; even getting credit for repair works is a mammoth task for transgender community members. This fact is accentuated by their limited exposure to government schemes and employment opportunities.
Like Lone, Zoya Khan (27) from Srinagar knows first-hand the difficulties of navigating through a disaster. During the 2014 floods, Khan could not access relief aid due to their unique gender identity. For almost 15 days, the ground floor of Khan's home was underwater. To survive, relying on the community members was the only option besides one's own resourcefulness.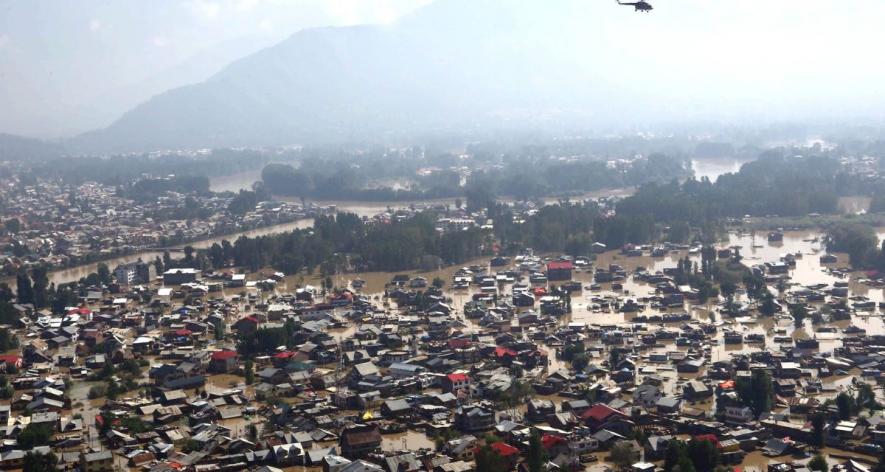 "I have experienced prejudice and marginalisation my entire life, but a disaster makes it even more challenging to meet food, housing and medical needs. In times of crisis, we must strive to create a more inclusive society that considers the concerns of marginalised people."
Khan said even the distribution of food packets during floods reeked of discrimination. "Those packets were meant for anyone in need, but we were marginalised to such an extent that we were prevented from utilising the resource. No one should be left behind in times of crisis," pleaded the trans person, who is determined to build a better future by dancing at weddings.
The feeling of being left behind during the COVID-19 crisis is still fresh in the mind of Khushi Mir (26). "The pandemic period has been extremely tough on me. As a trans person, I already face many discrimination and challenges in my daily life. With the lockdown imposed, I could not work as a singer or dancer, which were my usual sources of income. So, I had no choice but to work as a labourer," Mir said, recounting how the harsh work environment caused sunburn.
However, finding strength from that bitter experience, Mir created a volunteer group and raised money through crowdfunding to help needy transgender persons. In fact, the idea to launch the group came about after a friend made a desperate plea for food during the pandemic. "We were a group of five trying our best to reach as many transgender people as possible. We had a list of 400 with us and were slowly providing food kits to all of them in those tough times."
Dr Aijaz Ahmad Bund, an LGBTQIA rights activist and author of Hijras of Kashmir: A Marginalized Form of Personhood, identified rejection by families, discrimination, and inability to reconcile with their religion and sexuality/gender identity as the most significant challenges before the LGBTQIA Muslim community. For transgender persons, there are additional challenges, such as shelter, livelihood, health, and accessing socio-religious spaces in times of disaster. "Inclusion of individuals from this cross-section of society in policy-making related to disaster management is crucial in creating a gender-sensitive framework," he suggested.
Asked how the government planned to meet the needs of the transgender community, Kulbhushan Kumar, Director of Finance, Department of Disaster Management, Relief, Rehabilitation and Reconstruction, told 101Reporters that the disaster management guidelines were the same for all individuals. "If transgender people become victims or face discrimination during a disaster, they should directly contact the deputy commissioner for assistance. While documentation may take time, it is essential that we prioritise accountability and justice for all members of the society," he said.
Much like disasters, environmental degradation and pollution have a significant impact on the physical and mental health of transgender persons. Access to clean water and air is a significant challenge, especially for individuals facing social exclusion. Disasters can also disrupt hormone therapy and allied medical treatments.
The impact of climate change on the global economy can also have a disproportionate effect on transgender people. For example, they are more likely to work in low-paid, precarious jobs vulnerable to supply chain disruptions or other economic consequences of climate change. As for Lone, Khan and Mir, their monthly income fluctuates around Rs 5,000-10,000.  
According to a recent report by the Human Rights Campaign Foundation, transgender individuals are more likely to experience poverty, violence and discrimination than the general population. They may be denied education, healthcare and employment opportunities and forced to live in isolation or engage in risky activities to survive.  
Dr Aijaz said the transgender community of Kashmir is a small and close-knit group that provides emotional and psychological support to each other. However, they have to rely on external support in times of disaster. And this is where the problem lies. As Kulbhushan Kumar aptly pointed out, disasters do not discriminate, nor should our response. 
(Fahim Mattoo and Sadaf Shabir are Srinagar-based freelance journalists and members of 101Reporters, a pan-India network of grassroots reporters
Get the latest reports & analysis with people's perspective on Protests, movements & deep analytical videos, discussions of the current affairs in your Telegram app. Subscribe to NewsClick's Telegram channel & get Real-Time updates on stories, as they get published on our website.
Subscribe Newsclick On Telegram