Should Services Like Skype and WhatsApp Be Regulated and Licensed, Asks TRAI
The telecom regulator has raised a host of issues regarding regulating Over The Top communication services, as telecos have complained of revenue losses.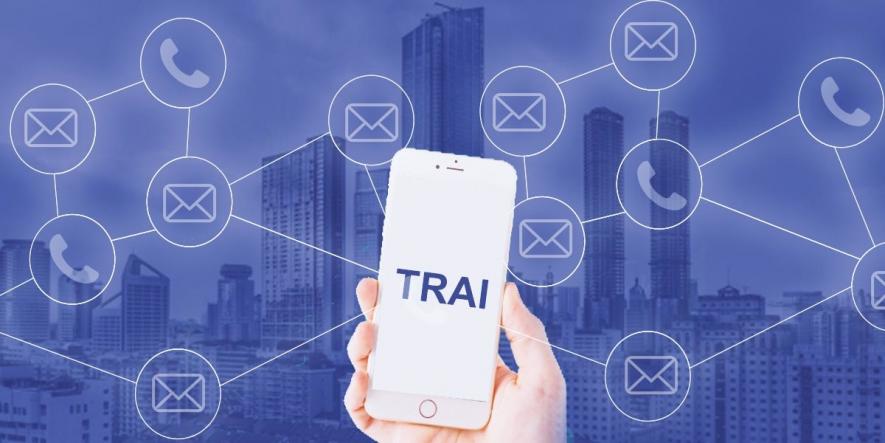 NEW DELHI: The Telecom Regulatory Authority of India has released a consultation paper on whether Over-The-Top (OTT) communication services — such as WhatsApp, Skype, Hike, Facebook and even Google — should be brought under a regulatory regime.
OTT services refer to applications and services that are accessible over the internet, and OTT communication services are those that offer messaging, voice calls and video calls.
OTT service providers do not operate a network of their own nor do they lease network capacity from a network operator. Instead these services ride on the network provided by a telecom service providers (TSPs), such as Airtel, Vodafone etc.
Telecom companies in India have been demanding that OTT providers be brought under a regulatory and licensing regime, since they are offering services similar to those offered by TSPs, such as voice calling and messaging. The telecom operators say it is a "non-level playing field" since the OTT providers are not subject to any licensing obligations or conditions nor do they have to pay any levies, such as license fee, spectrum charges, etc.
The telecom operators have complained that OTT services are eating into their revenues. According to estimates of the Cellular Operators Association of India (COAI), as reported in the Business Standard, they lose around 15% of their revenue to OTT providers.  
The COAI told news agency PTI that the association would come out with a detailed response to the consultation paper in a few days.
TRAI has sought views and comments from stakeholders by 10 December 10 and counter comments by December 24, 2018.
On the other side,  OTT and broadband providers argue that imposing regulations would stifle innovation. The president of the Broadband India Forum, TV Ramachandran, told the Business Standard that disruptive technologies had made regulations obsolete and that the level-playing field argument was irrelevant because telecom companies "had acquired exclusive rights on spectrum, numbering plans and interconnection by paying the licence fee, but OTTs had no such rights."
As TRAI says, the consultation paper's objective is "to analyse and discuss the implications of the growth of OTTs; the relationship between OTT players and TSPs; the similarity, if any, between services provided by TSPs and OTT players; changes that may be required in the current regulatory framework to govern these entities; and the manner in which such changes should be effected."
Titled 'Regulatory Framework for Over-The-Top (OTT) Communication Services', the issues that the consultation paper deals with include defining the OTT services that can be regarded same or similar to the TSP services (including whether "substitutability" should be the primary criterion for comparison of regulatory or licensing norms applicable to TSPs and OTT service providers).
Asking whether there is a non-level playing field, the TRAI paper also looks at economic concerns raised by TSPs in the context of growth in data traffic, and includes questions such as:
"Whether regulatory or licensing imbalance is impacting infusion of investments in the telecom networks especially required from time to time for network capacity expansions and technology upgradations? If yes, how OTT service providers may participate in infusing investment in the telecom networks?"
The paper also raises regulatory questions relating to the lawful interception of OTT communication services given privacy issues and even the question of national security — the latter concern was recently in the news with viral fake messages forwarded through WhatsApp inciting violence. It asks:
"Are there issues related to lawful interception of OTT communication that are required to be resolved in the interest of national security or any other safeguards that need to be instituted? Should the responsibilities of OTT service providers and TSPs be separated?"
Meanwhile, internet rights activists and experts have raised a number of other questions, the foremost being — is regulating OTT services under the jurisdiction of TRAI at all?
Since TRAI is a telecom regulator and OTT services fall in the domain of the internet, the experts argue that TRAI does not have the jurisdiction to formulate regulations for the internet or to impose them.
And expert that Newsclick spoke to, and who did not wish to be quoted, said while there was certainly a requirement for some level of regulation for online communication providers, a licensing regime might not be the best way to about it, as it would be impractical and diminish the value of the internet to the citizens.
He said implementation of licensing regulation for OTT communication services in this way would be extremely difficult since there is multiplicity of OTT players that provide a mix of services or aggregated services, and not just voice calling or messaging. For example, there are online games that have messaging or chatting features, etc.
He said ideally there ought to be a "global compact" on such a problem, and there should be a "rights-based approach" to this issue. He said internet rights activists and cyber law experts were working on their response to the consultation paper.
Then there is the point that telecom providers employ three kinds of networking methods: circuit switching (e.g., voice calls), message switching (e.g., SMS) and packet switching (e.g., mobile internet). So voice calls over the internet are also technically just another form of telecom operator service.
TRAI had released a consultation paper on a regulatory framework for OTT services earlier as well, in March 2015. However, that paper included a host of other important issues, such as Net neutrality. So the issues raised regarding regulation of OTT services could not be concluded.
Get the latest reports & analysis with people's perspective on Protests, movements & deep analytical videos, discussions of the current affairs in your Telegram app. Subscribe to NewsClick's Telegram channel & get Real-Time updates on stories, as they get published on our website.
Subscribe Newsclick On Telegram