Sitting on Collegium Recommendations 'Deadly Against Democracy': Justice Nariman on Rijiju 'Diatribe'
The Retired Justice said that the Supreme Court should set a strict deadline for Collegium resolutions.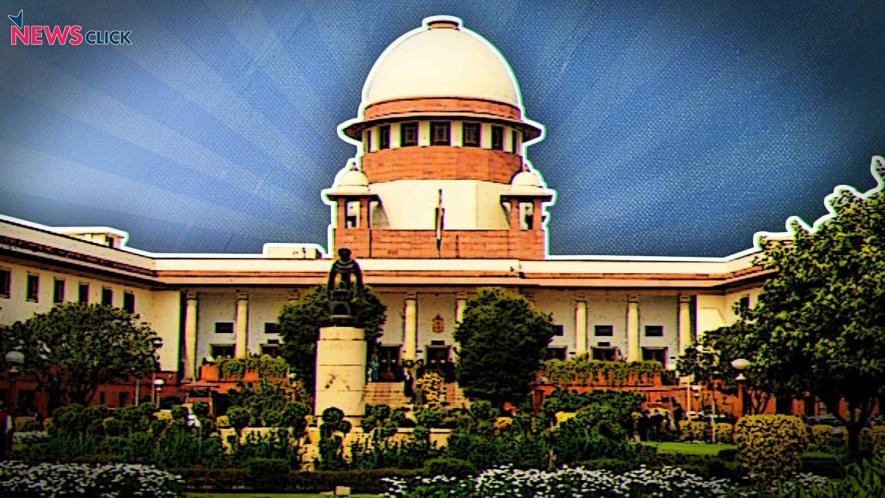 The Retired Justice said that the Supreme Court should set a strict deadline for Collegium resolutions.
New Delhi: Sitting on names of Judges recommended by the Supreme Court (SC) Collegium is "very deadly and against democracy" and the top court should "set a strict deadline" for the government to respond, retired SC Justice Rohinton F Nariman has said.  
In the 7th MC Chagla Memorial lecture on 'A Tale of two constitutions. India and the United States' on Friday, Justice Nariman said that the SC should constitute a Constitution Bench of five Judges to "tie all loose ends of the Memorandum of Procedure for the appointment of Judges" and "set a strict deadline for the government to respond to the Collegium resolutions".
Or else, it should mean that the "government has nothing to say and appointments should be done", he added.
Batting for an independent judiciary, he said, "Ultimately, as I told you earlier, it is how a Constitution is worked. And if you don't have independent and fearless Judges, say goodbye. There is nothing left."
Mentioning the common man's situation if "this bastion falls or were to fall", he said, "Laxman's (late cartoonist RK Laxman) common man will ask himself only one question—if the salt has lost its savor, wherewith shall it be salted?" adding that "we will enter the abyss of a new dark age".
Mentioning Union law minister Kiren Rijiju's "diatribe" against the Collegium system, the former Judge said that he is "bound" to accept the top court's judgment on the Collegium—whether it is right or wrong, LiveLaw reported.
Without naming vice-president Jagdeep Dhankhar's "bad precedent" comment against the "basic structure doctrine", laid down in the SC's Kesavananda Bharati vs State of Kerala judgment, Justice Nariman said the check on the executive and the legislative powers of the government is "here to stay".
"To end this talk, it is important to remember that you may have forged for yourself an excellent Constitution, but if ultimately those who are the institutions under it malfunction, there is very little you can do. The Constitution should be written off..," he said adding that "sitting on names was very deadly, and against democracy".
"And that Constitution Bench should, in my humble opinion, lay down once and for all that once a name is sent by the Collegium to the government and if the government has nothing to say within a period, let's say 30 days, then it would be taken that it has nothing to say …. This sitting on names is very deadly against democracy in this country."
A government is for, at least, five years but a Collegium has a "huge attrition rate", he said. "Because what you are doing is waiting out a particular Collegium to hope that another Collegium changes its mind. So, this is one very important thing that a judgment of our court should lay down."
He also said that the Constitution Bench should lay down that once a name is reiterated, Judges should be appointed within a fixed period. "… Whether at the end of 30 days or at the end of reiteration, the appointment also should take place within a fixed time period whatever time period is."
Pointing out Rijiju's criticism of the Collegium system, Justice Nariman said, "We have heard a diatribe by the law minister of the day against this process. Let me assure the law minister that there are two basic Constitutional fundamentals that he must know."
First, "unlike the USA, a minimum of five unelected Judges are trusted with the interpretation of the Constitution Article 145(3). There is no equivalent in the USA. So, a minimum of five, what we call the Constitution Bench, are trusted to interpret the Constitution. Once those five or more have interpreted the Constitution, it is your bounden duty as an authority under Article 144 to follow that judgment".
The minister or "I may criticise it"—no problem. But never forget, unlike me ... I am a citizen today, you are an authority and as an authority, you are bound by that judgment—right or wrong".
Justice Nariman also commented on Dhankhar's statement against the "basic structure doctrine" without naming him. "From 1980 till date, this extremely important weapon in the hands of the judiciary has been used n number of times as one of the extremely important checks and balances to check an executive when it acts beyond the Constitution."
The last time it was used was "probably to strike down the 99th amendment (of the Constitution), which was the National Judicial Appointments Commission Act".
Stressing that the doctrine is here to "stay", the former Judge said, "Let us remember when we speak of the basic structure doctrine that it is a doctrine which has been used by minority Judges. It is a doctrine sought to be undone twice and over 40 years ago. Since then, nobody has said a word about it except very recently. So, let us be very clear that this is something that has come to stay, and speaking for myself, thank god, it has come to stay."
Get the latest reports & analysis with people's perspective on Protests, movements & deep analytical videos, discussions of the current affairs in your Telegram app. Subscribe to NewsClick's Telegram channel & get Real-Time updates on stories, as they get published on our website.
Subscribe Newsclick On Telegram