Submissions Rejected by Guj HC Were Accepted by SIT: Zakia Jafri SLP
Petitioners delves into Intelligence agency messages which had warned the police to take preventive action, and also some transcripts of the Tehelka tapes.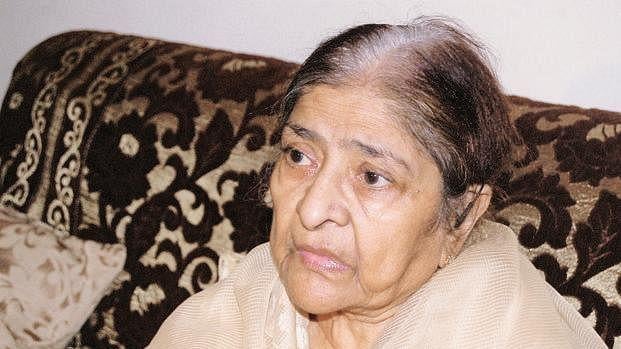 November 17 marked day 6 of the hearing in the Zakia Jafri-CJP Special leave petition (SLP) before the Supreme Court bench of Justices AM Khanwilkar, Dinesh Maheshwari and CT Ravikumar. Senior Counsel Mr. Kapil Sibal appearing for both petitioners, Zakia Jafri and Citizens for Justice and Peace (CJP) through its secretary Teesta Setalvad, continued to present evidence which was already part of the official records of the Special Investigation Team (SIT), but ignored by them.
Throughout the hearing, when he was reading out a detailed Gujarat police Manual, Sibal pointed out how none of the instructions therein were followed in the state when these incidents were taking place or the anticipation of the same was prevalent. He urged the bench to pass strict directions and to give energy to the cold print of the Constitution, which is only in the power of this court. The hearing will resume on November 23.
"The police here really supported us"
During the November 17 hearing, Sibal went back to the transcripts of the Tehelka tapes of VHP Vibhag Pramukh Anil Patel where he clearly spoke of complicity of certain police officers including ND Solanki, who was then DSP. Patel had said, "The police here really supported us. Some of them said, do something, loot them, harm them, finish them."
Thereafter he referred to statements of Dhimant Bhatt, member of RSS and BJP, who was also then PA to Baroda's Lok Sabha MP. He stated that on February 27, 2002 two meetings of local leaders of BJP and RSS took place where it was decided that, "If we have the guts, we should give a reaction (to Godhra incident)." He said the meeting happened at a secret place at a farmhouse, and said that they made a "whole plan to start a Hindu Jehad."
Sibal demonstrated how this was corroborated in the statements of Deepak Shah, member of BJP's Vadodara unit, whereby he said that he went for this meeting where the sentiment was that "if we don't retaliate, even after such a big incident, and we just sit down quietly, then they will be encouraged to spread terror".
In the midst of the reading of the transcripts, Justice Khanwilkar questioned if these interviews were originally in Gujarati or Hindi, and have they been translated by the petitioners? Sibal responded that all these records they have received from the SIT and there is nothing that they have translated. The Bench insisted that in what these persons are saying could be lost in translation into English. Sibal in turn insisted, "The translation cannot belie what has happened. The approach of saying things may have been different, but it is clear that plans were made (for the violence)".
Further, Arvind Pandya, the public prosecutor in many Gujarat riots cases, stated that he had threatened RB Sreekumar, the then ADGP (Intelligence). However, in his statement to the SIT, he denied having ever threatened Sreekumar.
CBI authenticates Tehelka tapes
In May 2009, CBI submitted its report authenticating the Tehelka sting operation tapes and stated that "The recordings in the 'Sting Operation' are found to be authentic as per Forensic Science Laboratory Report". Forensic Voice-Tests were performed on those on whom the Sting Operation was conducted and accordingly all tapes were authenticated.
SIT looks into Tehelka tapes
The SIT requisitioned the tapes after them being authenticated by the CBI, on October 1, 2009 and meanwhile, in August 2009, they recorded statements of Ashish Khetan, the Tehelka reporter who carried out the Sting Operation.
In his statement to SIT, Arvind Pandya mentions that he has filed a complaint against Aaj Tak for running the Tehelka tapes. Sibal pointed out the Gujarat High Court judgement, which has been mentioned in previous hearing, where the court had quashed the FIR against Aaj Tak and had rejected the contention of Pandya that he was reading from a script.
The court had observed, "On a perusal of the C.D., this court is of the opinion that it is difficult for one to believe the say of the first informant that he was acting a role as per the script. The entire interview appears to be natural and seems to have been taken in the office of the first informant… From the contents of the transcript, it is evident that the same is not part of a written script. Assuming for a moment that it was a written script, no reasonable person would be prompted to believe that a person of the standing of the first informant, who is a seasoned lawyer representing the Government in important matters, would enact such a script."
Further, Babu Bajrangi's deposition before the SIT, he keeps repeating that he was reading from a script, to every question about the Tehelka tapes. Another person, Babubhai Patel, a Bajrang Dal member also said the same thing, that he was reading from a script.
Sibal questioned why did the SIT believe these submissions, some of which were even rejected in courts of law in separate cases, and the tapes that were deemed genuine by an agency like the CBI. He questioned why these persons were not made accused.
Issues not dealt with by the Magistrate and Guj HC
The issues not dealt with by both these courts are highlighted in the Special Leave Petition (SLP) before the Supreme Court. These issues include, the mass mobilisation, hate speech of February 27, 2002; ignorance of the State Intelligence Bureau messages/warnings, evidence of elected representatives talking to some of the accused and so on.
No preventive action
Sibal highlighted that despite messages from State Information Bureau (SIB) to the Home Department about Godhra incident and kar sevaks creating nuisance in Vadodara, meetings of VHP, Bajrang Dal and RSS, inflammatory speeches, no preventive action was taken to avoid further exacerbation of such violence. There are even messages from SIB from March 6, 2002, reporting sporadic incidents of violence, burning of persons alive.
Even message from February 27, 2002, states that Kar Sevaks were shouting Jai Sriram, Bharat Mata Ki Jai and Khoon Ka Bandla Khoon. Further, an interview was given to the ETV stating that "for those who have been treated against at, those Muslims, we will attack without mercy, cut all Muslims." Clearly there was enough time for imposing curfew in Ahmedabad but no such action was taken on February 27, 2002.
Almost every message sent by SIB ends with a warning, "maintain law and order" or "keep police bandobast". Another message in the evening of February 27 from Gandhinagar Police states, "Preventive action to be taken so no communal reflection takes place and also take preventive action so no serious incident occurs". There were also messages like, "Keep watch on communal-minded peoples and take action if any doubt", "Keep patrolling and take action against antisocial elements", "To take preventive action in your areas against a reaction to kar sevaks being injured at Godhra who are from Ahmedabad city, Mehsana, Vadodara, Sojitra, Anand."
There is also a press statement by VHP issued after the Godhra carnage declaring the Bandh, which says, "They killed Ram Bhakts alive and committed an act of Terror. The VHP has opposed this act of terrorism. We appeal to all people of Gujarat to voluntarily close their businesses and help open the eyes of these Muslims who are trying to turn Gujarat into a Pakistan."
Sibal said he was reading out these messages to demonstrate that there was clear indication and anticipation of violence which was enough to take measures to prevent a mob violence, yet the police failed to take action in many places.
Gujarat Police Manual
To show what action the police should have taken, Sibal took the court through Gujarat Police Manual which lays down steps to take for 'preventive measures in case of threatened communal trouble'. It states that in cases of communal activities "there should be no hesitation to take the most stringent action necessary from the very beginning". It also provides for 'use of fire arms in dispersing unlawful assembly'. He also pointed to an entire chapter in the manual dedicated to 'preventive action'. Sibal said, "A detailed manual not followed… the situation could have been prevented".
Sibal emphasised why he was presenting this before the court, "Your lordship may be deciding this in whatever way, but in future your lordships should lay down what is to be done. We are seeing it in Tripura, Punjab, Delhi and many other places. The manual is only a printed word. Even the Constitution is printed words. In the cold print lies the soul of the constitution. You through your pronouncements give it energy, it will come alive, it will not remain dead letter. It is only this court that can give energy to that cold print."
Godhra DM statements
When Jayanti Ravi, the then District Magistrate of Godhra deposed before the SIT, she explained in detailed how she took charge of the situation and as soon as she was informed of the Godhra train burning incident, she imposed curfew there.
On the issue of handing over of the dead bodies in Godhra to Jaideep Patel, VHP leader, she said in her September 15, 2009 statement, that the decision to send the dead bodies to Ahmedabad by road was taken unanimously by some Ministers present there and that she recollects having heard that Patel accompanies the bodies. Thereafter, in her statements recorded on October 16, 2009 she says that Executive Magistrate and Mamlatdar had stated in a letter that the bodies will be sent to Ahmedabad by road and that no instruction was given to him to do so; thus, completely contradicting her earlier statement that the decision was unanimous.
Jaydeep Patel deposition before SIT
Patel told the SIT that he did not meet any Ministers or even the then Chief Minister in Godhra and met some local administrative and police officers and requested them to hand over the dead bodies of the kar sevaks to him.
He denied having spoken to any Minister including Ashok Patel, Maya Kodnani and claimed that he had left his phone in his car and was not in the possession of his phone.
Hurried Post Mortem at Godhra
The Protest Petition pointed out how the post mortem was carried out in a hurried manner in the railways yard itself without proper facilities and equipment. One passenger even deposed before the Nanavati Commission that no post mortem was done on his deceased wife even though a doctor has signed the post mortem report.
The bench questioned why this issue was being brought before the court, why was Sibal focusing on the same, and also how is this part of the larger conspiracy? Sibal clarified, "It is to find out who instructed them to do these post mortems (in this illegal manner). There may or may not be a conspiracy here. All I am saying they (SIT) should have investigated this to find out (under whose orders)."
The hearing will resume on November 23.
Get the latest reports & analysis with people's perspective on Protests, movements & deep analytical videos, discussions of the current affairs in your Telegram app. Subscribe to NewsClick's Telegram channel & get Real-Time updates on stories, as they get published on our website.
Subscribe Newsclick On Telegram