Super Immunity Against Coronavirus Wanes With Time, Suggests New Research
This research was conducted before the emergence of the Omicron variant and has raised concern about how capable double immunity would be against Omicron.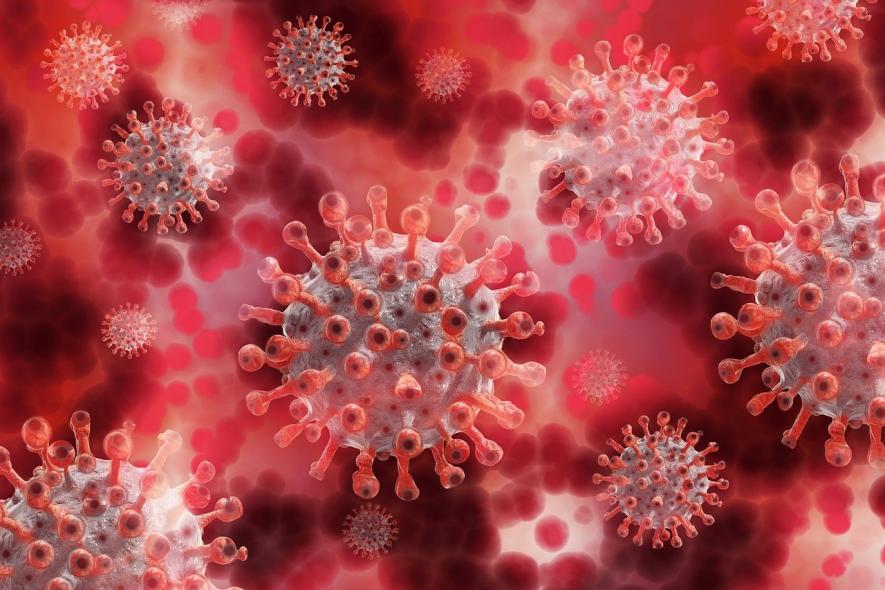 Fighting off COVID-19 is centred around gathering immunity, whether from vaccines or previous bouts of infections. When people get both, that is, previous infection as well as vaccine shots, then naturally immunity gets bolstered. This amplified immunity is known as super immunity or hybrid immunity.
Even this double immunity may not be so effective in protecting against COVID-19, new research has reportedly found. According to it, immunity against COVID-19 withers away with time even in people who have received the double immunity, by previous infection and vaccination as well. This research was conducted before the emergence of the Omicron variant and has been published in the preprint server medRXiv recently. This finding also raises the concern about how capable double immunity would be against Omicron.
Talking about Omicron, scientists are now racing to decipher how much Omicron can evade the immunity provided by either vaccination or prior infection. There have been preliminary studies from laboratories whose results hint that vaccination, as well as super immunity, can provide some protection against the variant and that the super immunity may offer more immunity than vaccines alone.
However, previous experiences have shown that the potency of the available vaccines against other variants of the coronavirus (for example the alpha, delta etc. variants) gradually wanes. Against this backdrop, public health officials are now advocating for the application of booster doses, especially at the advent of the rapidly spreading Omicron. However, it is still not clear whether super immunity or double immunity will provide more durability against the Omicron variant.
Laboratory evidence has clearly stated that people with super immunity make neutralizing antibodies at a higher level in comparison to those who are immune either through infection or by vaccines. The neutralizing antibodies are substantial parts of defense provided by the immune system against SARS-CoV-2. These antibodies (protein molecules belonging to the immune system) protect a person from getting an infection in the first place.
Other studies, such as these three (1, 2, 3) for example, have shown that the neutralizing antibodies from those who have gathered the super immunity are more potent in comparison to those who are only vaccinated. Again, another study from Israel suggested that super immunity can protect against infection better than even two doses of a vaccine.
Going back to the study referred at the beginning on how even super immunity wanes gradually with time, researchers analysed infection by SARS-CoV-2 between early August and late September 2021. The study consisted of a big set of data that used 5.7 million population of Israel. The set of the population was divided into three cohorts—those who were infected by the virus but remained unvaccinated, those who recovered from prior infection and were vaccinated as well, and those who received full doses of vaccines but had not been infected.
The team of researchers found that during the period the study was conducted, the infection rate increased in every group. The groups either vaccinated or infected alone showed an increased rate of infection with the passage of time, so the group acquired super immunity.
However, super immunity still was better; people who got the second vaccine shot six to eight months prior to the study period showed an infection rate seven times higher than those who were infected and got a single dose.
Commenting on the study, Charlotte Thalin, an immunologist at the Karolinska Institute at Stockholm said—"Where super-immunity is concerned this is the longest follow-up study we have. So, it's definitely strong data." Thalin was not involved in the study.
At the time when Omicron has spread at a super-fast pace and the number of affected countries are growing day by day, the study also raises concerns about waning immunity and spread of the new variant. Commenting on it and favouring booster doses, Amit Huppert, an author of the study and a mathematical biologist at the Gertner Institute of Epidemiology and Health Policy Research, Israel said— "Two weeks ago, I might have said 'don't deal with the recovered population in their first year of recovery and focus your efforts on vaccinating other populations. But the latest data showing that reinfections and breakthrough infections are more likely with the Omicron variant suggest that hybrid or boosted immunity will be key to preventing severe infection."
Get the latest reports & analysis with people's perspective on Protests, movements & deep analytical videos, discussions of the current affairs in your Telegram app. Subscribe to NewsClick's Telegram channel & get Real-Time updates on stories, as they get published on our website.
Subscribe Newsclick On Telegram