Survival at the Cost of Employees: Indian Tech Companies Resort to Hire and Fire
Fifty-two businesses including unicorns such as BYJU'S, Chargebee, Cars24, LEAD, Ola, OYO, Meesho, MPL, Innovaccer, Udaan, Unacademy, and Vedantu have so far terminated 17,989 people in total.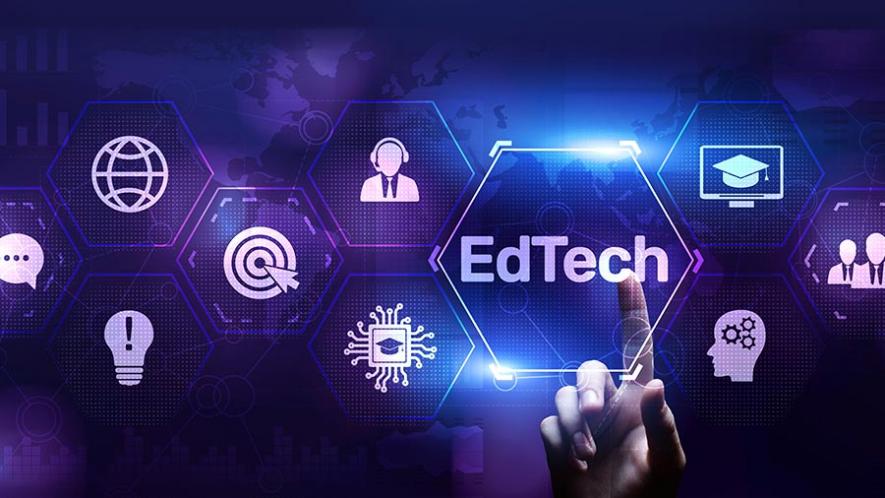 Image credit: India Briefing
Anwar had newly joined Udaan leaving his previous e-commerce company. He wanted a more challenging role and sought it through a new company. Although the salary he now received was competitive the role was different. He had to travel places and bring as much as he could to the table.
Anwar left his old relatively safer job because he believed in working hard and giving his best to a new start-up. "I was hired by Udaan to get them profits and to be an asset. I was excited and had recently completed my probation in the month of October 2022," he said. Soon after this, Anwar was in fact given the 'game changer' award for saving the company lacs of rupees.
With his permanent job came another new change in the organisation. Vaibhav Gupta was appointed as the new CEO of the organisation in November. A small town hall talk was arranged where all the employees were present and the CEO spoke to them. As Anwar narrates, the new CEO was quite confident that the organisation was moving forward and was getting closer to getting an IPO as well. However, in those 10 minutes, Gupta also mentioned restructuring of the organisation.
The same night, the "game changer" was supposed to fly to a destination for market research and so he did. He reached the destination and made himself comfortable in the hotel room for his work. But before he could leave the hotel for work, he received a call from his project manager – a woman who was his boss even in the previous organisation. She asked him to wait before he could leave for work and this is when Anwar realised that something was not right. He told NewsClick, "It was the company that booked my cab to the airport, the flight tickets as well as the hotel room at the destination. The chances of something unlikely happening were quite low. Later, a quick 10-minute video call with the HR and Project Manager was fixed for 11 am."
It was over this call that Anwar learned that both his project manager and he were a part of the huge chunk of employees being terminated. Udaan, in November 2022, fired at least 1,000 employees. This was not the first round of termination at the B2B e-commerce marketplace. Earlier, in June 2022, Udaan had terminated around 180-200 of its employees.
"As we move forward in our journey towards making Udaan a profitable company, the efficiency enhancement drive and the evolution in the business model have created some redundancies in the system, with some roles no longer required. As a responsible organization, we are working towards providing all required support to the impacted employees," the company said in a statement.
"I was in utter shock. I had no idea what to do next. On the one hand, I regret the decision of leaving my safe job, and on the other, blamed my fate for the position I was in. I did not even get a decent hike for joining this company, it was only the job role that I came here for," said Anwar.
The Indian tech sector – especially the startups – is undergoing difficult times. The recession period and the other developments seem to have had a huge impact on the industry. In the past several months, large tech companies like Meta, Amazon, and Twitter have also let go of thousands of workers.
In addition to that Ola, OYO, Meesho, MPL, Innovaccer, Unacademy, and Vedantu are some of the other Indian IT firms issuing pink slips and so have Byjus, Chargebee, and Ola. The ed-tech industry lost the most jobs, followed by consumer services and e-commerce. After its funding started to dwindle, Unacademy, an educational technology startup supported by Softbank, fired 350 employees.
More recently, Ola, a cab service company sacked 200 employees in January 2023. Market experts suggest that these majorly included fresh graduates and engineers who had just started working some time back.
In defence by the company, a spokesperson from Ola said, "We regularly conduct restructuring exercises to improve efficiencies, and there are roles which are now redundant. We will continue making new hires in engineering and design including senior talent in our key priority areas."
With global tech companies cutting down on employees, Indian tech start-ups have also terminated several employees, some have either forced their employees to put in their resignation papers, some were terminated citing "poor performance" and some were just sent an email without much explanation.
Up to 11,833 start-up employees in India lost their employment across industries. In the previous year, there were no reported terminations in January, which gave the year a positive start. The first quarter, however, was dismal, with 1,010 terminations reported.
Most terminations recorded in the year 2022 were in edtech firms like Byju's, Unacademy, Vedantu, WhiteHat Jr., etc. In April of this year, Unacademy sacked 17% of its staff; 2,210 workers lost their jobs from July to September. Ola Cabs, a worldwide ride-hailing company based in India, terminated 1,000 workers in July.
Anu* (name changed) was an employee at BYJUs. She says that the toxic work culture which promoted overworking had a terrible impact on her. She wanted to leave the company. However, before she could do so, she was asked to resign. Anu, along with a few other employees, were reportedly told that if they do not resign, they will not receive a letter of recommendation or the other necessary documents essential especially for freshers.
The Indian IT sector saw a 6.5% decrease in IT hiring activity in October 2022 compared to the prior month. When compared to September 2022, the industry's overall hiring declined by 7.69% in October. IT employment accounted for 40.23% of all recruiting activity in the technology sector in October 2022, up 0.26% from the share average of the previous three months.
When it comes to firing, most of these companies have opted for the "cost-cutting exercise" excuse as a license to fire people. Fifty-two businesses including unicorns such as BYJU'S, Chargebee, Cars24, LEAD, Ola, OYO, Meesho, MPL, Innovaccer, Udaan, Unacademy, and Vedantu have so far terminated 17,989 people in total.
In 2022, nearly nine out of 10 laid-off workers worked in e-commerce, consumer services, or edtech. Particularly, edtech has been the subject of significant investigation nationwide. In addition to terminating 7,868 employees, 15 edtech start-ups—including four of the seven edtech unicorns—also shut down five businesses.
The trail of terminations did not end with the year 2022 for the Indian tech industry. The industry is yet to see a massive termination drive in the year 2023, leaving tech aspirants with a bleak future. 
NewsClick tried reaching out to the tech companies for a comment. However, none of them has responded yet. If they do so in future, their comments will be updated in the story.
Get the latest reports & analysis with people's perspective on Protests, movements & deep analytical videos, discussions of the current affairs in your Telegram app. Subscribe to NewsClick's Telegram channel & get Real-Time updates on stories, as they get published on our website.
Subscribe Newsclick On Telegram