Swachh Bharat Mission Flouts Human Rights Principles says UN, Indian Government Denies the Claim
The ground reality presents a different picture of India's sanitation than what the government would like us to believe.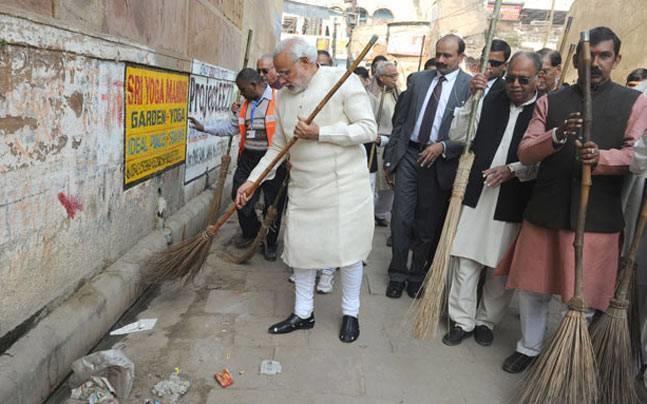 UN Special Rapporteur, Leo Heller, presented a statement pointing out the flaws in the implementation of the Swachh Bharat Abhiyan. This statement came after the Indian government invited Heller on a two-week visit to India. In these two weeks, Heller visited several slums in New Delhi, Mumbai, Imphal, Lucknow, as well as villages nearby. 
His statement categorically stated that India's policy approach towards sanitation and water "lack a clear and holistic human rights-based approach." This statement was sharply denied by the Indian government, which issued a press release stating that the Swachh Bharat Mission fully conforms to the Human Rights Criteria and Principles established by UN. The press release goes on to affirm this claim by listing out facts and figures on the status of the implementation of different policy initiatives related to health, sanitation, and drinking water. 
What should be noted, however, is that Heller's statement presents different figures cited from global reports and UN estimates. He also points out instances in his travels that contradict some of the figures being presented by the Indian government.
For instance, the government press release states that over 25 crore people have got sanitation facilities in three years, and six states along with a multitude of villages and districts have been declared Open Defecation Free (ODF). Heller explained in his statement how many of these areas are "often not de facto open defecation free." He talks about various occasions where he encountered people who continue to defecate openly in areas which have been declared ODF by the government. In some instances, Heller says, open defecation is a matter of personal preference and comfort. In others, it is because "open defecation remained the only feasible option". This was true mostly in villages and slums which had no community toilets or had dysfunctional ones. In the areas which had toilets installed, there was no water supply which could enable their usage.
The government's press release states that 77% of habitations in rural areas have access to at least 40 litres of water every day, and more than 90% people in urban areas have access to safe drinking water. Heller cited UN reports which estimate that 85% of rural drinking water supply and 50% of urban drinking water supply come from groundwater sources. And the safety of groundwater is a matter of serious concern because of contamination by fluoride and arsenic, as well as other pathogens.  
Another notable contradiction between the figures provided by Heller and the Indian government is the availability of drinking water for all households. The press release states that all rural households have drinking water within the household premises, or at a distance of not more than 100 metres. According to the global reports cited by Heller, however, water access on premises was available to only 49% of rural population, and 73% of urban population in 2015. The rural population is particularly affected by this as women and children often have to travel long distances to get water. Women are also often exposed to violence because of this. Heller says, "In the hilly districts of the State of Manipur, there have been reports of sexual violence when women go to fetch water."
Plenty such contradictions come up on comparing the government's claims and the observations and figures presented by the UN Special Rapporteur. It cannot be denied that PM Modi's Swachh Bharat Mission largely ignores the plight of manual scavengers. While the government states that the Mission is promoting safe toilet designs, information about the usage of these different designs is absent, making them unlikely to be used as much. And the design being promoted, the twin-pit latrine, does not ensure the elimination of manual scavenging as a practice. 
The government has dismissed Heller's report, saying it makes "sweeping judgements" based on inaccurate or incomplete information. But the public should be careful before doing the same. Ground reality does present a different picture of India's sanitation than what the government would like us to believe.
Get the latest reports & analysis with people's perspective on Protests, movements & deep analytical videos, discussions of the current affairs in your Telegram app. Subscribe to NewsClick's Telegram channel & get Real-Time updates on stories, as they get published on our website.
Subscribe Newsclick On Telegram