A Tale of Devastation, Betrayal, Revenge and Self-destruction
Repercussions of normalisation of violence in conflict-ridden Kashmir are extremely detrimental.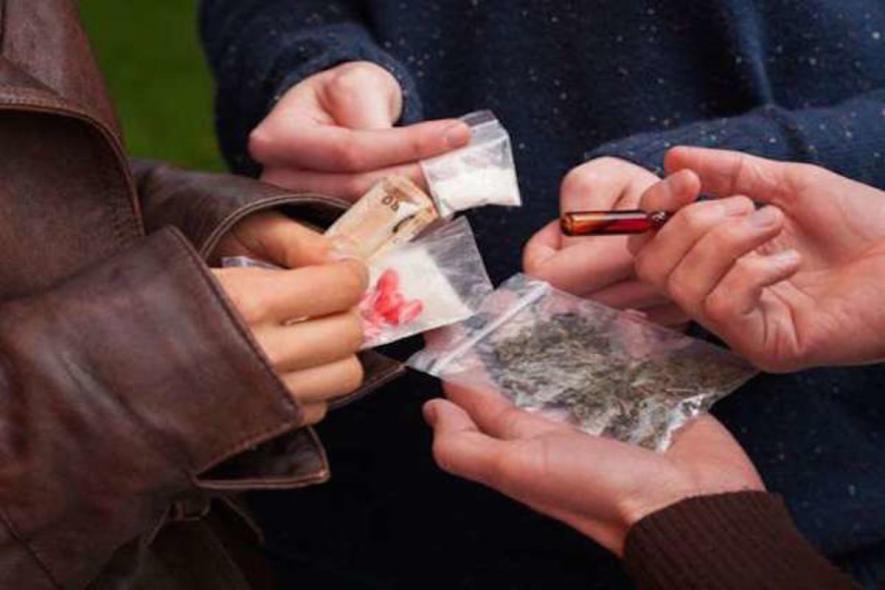 Image used For Representation Purpose Only
After the killing of his parents, Moazam Ali (20), started consuming twenty joints of Marijuana a day to get over his grief and frustration. 
In 1999, when armed resistance movement of Kashmir was overtaken by the renegades Ikhwan(popularly referred to as the Ikhwanand locally known as "Naabedh", is a pro-government militia in Jammu and Kashmir, composed of surrendered Kashmiri militants), Ali Mohmmad Bhat, then 33 years old, resident of Nowhatta – an area of downtown old city of Srinagar – along with his wife Jana Begum, then 30 years old, was coming back after Fajar(morning) prayers from the famous shrine of Sheikh Hamzah Maqdoomi, located on the summit of a hill towards the Southern slope of Hariparbat mount.
On the almost deserted road, both of them were heading speedily to their house to be with their five-year-old son Moazam, before he wakes up.
Suddenly, a few cloaked men pounced on the couple from nowhere, and dragged them to a nearby graveyard called Malkha. All this was witnessed by Saleem Shah, sitting by the window of his house near the graveyard in Tugjari Mohalla. "It was very hard to even breathe atthat moment, the terror of Ikhwanwas always haunting people. We witnessed the entire heart-wrenching incident, but couldn't help them due to the threat of being killed," said Saleem.
Ikhwan– known for their brutalities (killing, raping and torturing people) – were feared by all Kashmiri's.   
Jana was dragged by her hair and brought to stand before the tallest man who appeared to be the head of the group. In no time, her blue dress turned violetwhen this man slit her throat with a massive dagger. This was the infamous way of the Ikhwan, to show their wrath. 
Jana fell to the ground while Ali was begging for mercy all this time. He was being kicked and kept silent with a boot of one of the men shoved in his mouth. Another man moved towards Ali and pierced his neck with the dagger.
"They left after placing Ali's body on his wife, and soon the local rabble rushed to the spot, to verify if they are alive or dead. Obviously, they were dead," said Saleem. 
Saleem affirms that the reason for this horrific incident was the couple provided food and shelter occasionally to a few militants. 
"We couldn't say a word against the killing, because we were afraid of being killed like my brother and his wife," says Ayoub Ali's only brother. 
 Moazam was only five years old when his parents were killed and was the only son. The responsibility of Moazam was taken over by Ayoub, who also started looking after his pricey property. But with the passage of time, greed crept in.
"I was living with my uncle, I considered him my father. I never dreamt that he would harm me," says moist-eyedMoazam.
Moazam was reportedly misguided by his uncle Ayoub to sign a few documents, under the pretense ofopening a new bank account. One of Moazam's friends had taught him how to sign in Urdu language. 
Since Moazam had never attended school, he could not read or write and believed his uncle. From the age of 6, he had started working on a tea stall. 
"They took away all my parental property from me and never guided me to be a good man! They spent a lot on their kids, while I was made to live like a slave," said Moazam.   
Devoid of parental love and support from his uncle, he did not manage to handle his emotions well. It was the owner of the tea stall Amin Wani, who narrated the whole story of his parents to Moazam. This changed him completely.
From that very moment, Moazam started pelting stones and taking part in the protests, thinking that this would be a revenge for his deep-rooted wounds. 
"There is nothing left in me; I don't know what my future is. All I want is to expend my decimated life to the revenge of my parents' brutal killing," said Moazam with a lamenting rage in his eyes. 
After losing his home and affluence, Moazam decided to live on his own and rented a room away from his uncle.  He started working as a labourerto meet his expenses. 
Being receded was like a punishment for Moazam, it was very difficult for him to face the darkness. To fight his frustration, Moazam started smoking cigarettes, which was the beginning of his lifelong addiction.
Living alone was impossible for Moazam; he tried to keep himself busy with work during the day. But as soon as the sun would hide behind the mountains, he would plead to his friends to come and stay, but they had some reason to excuse themselves.
"Whenever I go home to sleep or for food, I wish my mother would be waiting for me to feed me," says Moazam, facing towards the direction of his ancestral graveyard. 
While working as a labourer, Moazam earns enough to fulfilall his needs. Money was never enough to relieve his pain, and he didn't know who to turn to for help.
One day, while spending time with friends in a localplayground inRathepora, Moazam was tense, and asked his friends for a solution. Some of his friends were puffing Marijuana and told Moazam to have some puffs. He dragged a few and starting coughing, his eyes turned blood red. 
This became the tipping point of his life as an addict. Slowly and steadily, Moazam turned into a drug abuser, and became notorious in his locality. 
Being without parents, Moazam was a softcatch for drug mafia. Soon, he was caught in their nest.  
"This is not my life, but I'm forced to survive like this, I blame my uncle and murderers of my parents for my condition," said Moazam. 
People from different places come to Moazam and ask him to buy Marijuana for them because he knows where to get the best quality of Marijuana and how to stay out of trouble. 
Moazam's life is subsumed into a daily battle of body and mind flanked by his addiction, especially, when the dreadful memories haunt him. There is no one in his life who can impede him from doing so. 
His addiction is increasing day by day; he spends most amount of his money to fulfil his addiction. 
He has been arrested by the police several times, with many FIRs for stone pelting and disturbing the law and order situation. "They know that nothing can change me, not even third degree tortures," said Moazam. 
Lack of money has not stopped Moazam's addiction, in fact,he has devised many ways to tackle this problem. Every week, Moazam goes for a day to different places where Marijuana shrubs are found. He has mastered the art of staying away from prying eyes. He rubs the leaves of the shrub between his two palms to collect the moisture on his palms and later rubs both his palms to peel the layer of Marijuana.
At times, Moazam used to sell the Marijuana for peddlers, and in return they would give him a few joints.  
"I can't live without it, so I follow different ways to get it, I take a lot of risks, and it has become my routine," said Moazam. 
He always remains silent with red eyes, his body smells like smoke, but he never complains about his suffering to anyone.
Get the latest reports & analysis with people's perspective on Protests, movements & deep analytical videos, discussions of the current affairs in your Telegram app. Subscribe to NewsClick's Telegram channel & get Real-Time updates on stories, as they get published on our website.
Subscribe Newsclick On Telegram