Tamil Nadu Makes Aadhaar Must for Schemes, Legal Experts Say it's Legal
State AILU said that the 2018 Supreme Court ruling is confusing as it acknowledges the threat to privacy caused by providing the Aadhaar number but does not limit its use.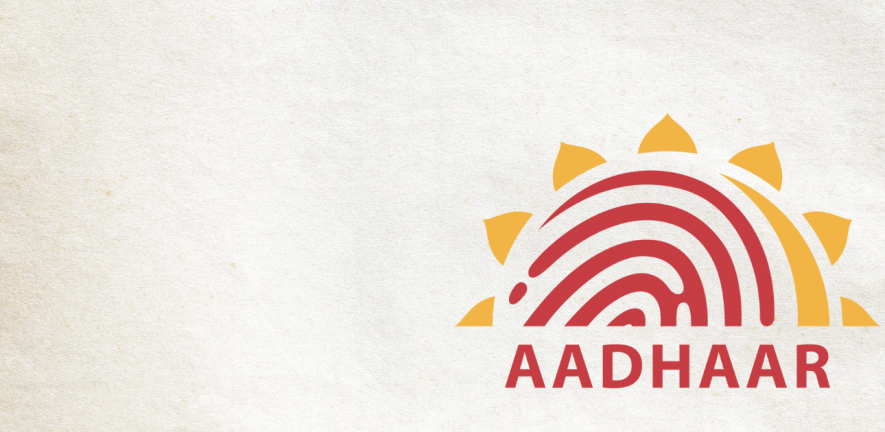 Tamil Nadu has made Aadhaar mandatory for availing government schemes. A December 15 order issued by the state finance secretary states that people eligible for (other than minors) government schemes must submit proof of possession of an Aadhaar number or undergo Aadhaar identification.
Aadhaar is now mandatory for government employees, pensioners and beneficiaries of schemes implemented by the State government.
The order was issued while the Tamil Nadu Electricity Board (TNEB) was urging consumers to connect their accounts with their Aadhaar IDs to be eligible for subsidy. More than 50% of 2.7 crore consumers have already linked their Aadhaar numbers with the TNEB.
NOT ILLEGAL
The Madras High Court (HC) rejected a PIL filed by an advocate expressing grievance over making Aadhaar compulsory for electricity subsidy.
The court held that a government order demanding Aadhaar authentication to avail benefits paid out of the Consolidated Fund is not illegal and does not require its intervention.
However, legal experts claim the matter is not so straightforward. "To a certain extent, the 2018 Supreme Court (SC) judgement is the root of the problem as it is confusing. It acknowledges the threat to privacy caused by providing Aadhaar but does not limit its use," J Prathapam, committee member, All India Lawyers Union (AILU), Tamil Nadu, told Newsclick.
Former Madras HC Judge K Chandru told Newsclick that Justice K.S.Puttaswamy(Retd) ... vs Union Of India And Ors, 2017, was decided by a nine-Judge Bench. The majority of judges held that "the right to privacy is protected as an intrinsic part of the right to life and personal liberty under Article 21 and as a part of the freedoms guaranteed by Part III of the Constitution", he added.
"The other issues relating to UIDAI 9 Unique Identification Authority of India) were relegated to regular Constitution Benches. Thereafter, a five-Judge Bench in dealing with the Aadhaar card being made as a necessity for availing government subsidies held that 'only those who wish to avail of the direct benefit transfer schemes of the government—cooking gas, public distribution system, rural jobs programme and so on—would have to enrol for Aadhaar.'" Justice Chandru said.
"But no one can be denied benefits for the lack of Aadhaar or if authentication fails, the courts had said. Alternate identity proofs can be used to claim benefits in such instance," he added.
Following the court ruling, the UIDAI issued a circular allowing state and Central governments to make Aadhaar card compulsory for government schemes.
The circular, cited by Justice Chandru, reads, "In case, no Aadhaar number has been assigned to an individual, he/she shall make an application for enrolment and till such time Aadhaar number is assigned to such individual, he/she may avail the benefits, subsidies and services through alternate and viable means of identification along with Aadhaar Enrolment Identification number/slip."
Therefore, according to Justice Chandru, "there is no illegality in the Tamil Nadu government making Aadhar mandatory for availing government schemes and it is not violative of the SC judgement".
Rishab Bailey, a legal expert on data protection, said, "Section 7 of the Aadhaar Act allows the state government to make Aadhaar mandatory for access to any benefit, subsidy, etc. In the event Aadhaar is not available to a person, an alternate viable means of availing the service/benefit, etc. must be provided."
Therefore, the Tamil Nadu government "can make Aadhaar mandatory to avail a scheme but must also provide alternative options, in case, the individual concerned has not been assigned an Aadhaar number", he added.
MANDATORY OR NOT?
Although Tamil Nadu demanding Aadhaar for availing government schemes is not against the Aadhaar Act or the 2018 Supreme Court ruling, the question of whether the state should have taken the decision given the debate on the threat to privacy remains.
"When the Central government is making Aadhaar mandatory for all its schemes, we cannot demand the state government to restrain from doing the same," said Prathapam.
"Submitting Aadhaar details is mandatory for almost everything barring a few services. Even for opening bank accounts and getting cell phone connections, submitting Aadhaar has become mandatory although it is not necessary on paper," he added.
In 2018, the top court ruled that Aadhaar is not mandatory for bank accounts, mobile numbers and school admission.
"For electricity subsidy and PDS services, the Tamil Nadu government has verbally said that these services will not be denied to anyone. However, people know that these services cannot be availed without submitting Aadhaar," said Prathapam. "The Madras High Court recently ruled that Aadhaar is necessary for filing a case, for police remand, surety, etc."
Many Aadhaar-related exclusions are already being reported across the country such as MidDay Meals and other schemes for school students in Maharashtra.
Get the latest reports & analysis with people's perspective on Protests, movements & deep analytical videos, discussions of the current affairs in your Telegram app. Subscribe to NewsClick's Telegram channel & get Real-Time updates on stories, as they get published on our website.
Subscribe Newsclick On Telegram