Tech Denial Regimes Won't Work Against India or China
Large countries like these have the human resources and financial wherewithal to develop technology indigenously, regardless of United States sanctions.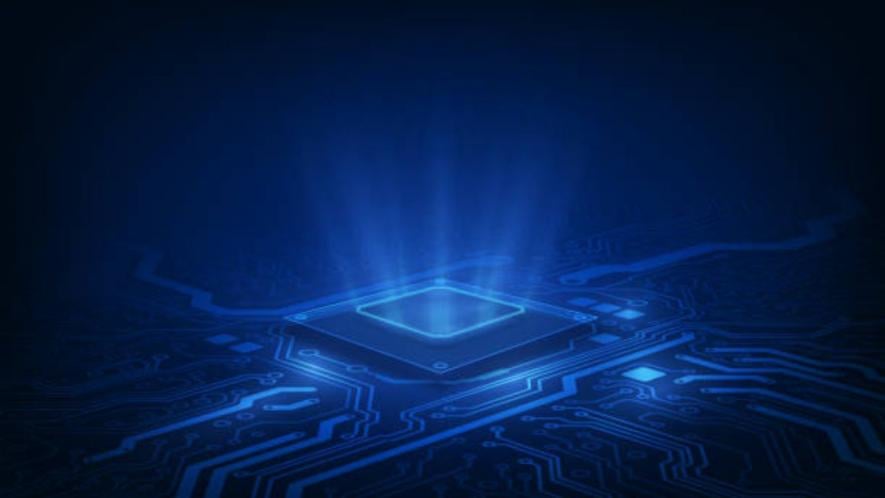 The chip wars between the United States and China show no sign of abating as the United States tries to stop the flow of advanced chips—sub 7 nm chips, graphical processor units (GPUs), 5G chipsets—and the lithographic machines that manufacture such chips. The United States started with sanctions that made it impossible for Huawei to manufacture its top-of-the-range processors at the heart of 5G mobile phones. It then progressively widened the sanctions to advanced chip manufacturing lithographic machines and high-end computing processors—the GPUs from NVidia. These GPUs power the new generative Artificial Intelligence (AI) thrust and the Large Language Models like ChatGPT. NVidia has emerged as a global heavyweight in the electronics manufacturing sector with its GPUs and a market capitalisation of 1.2 trillion dollars; the world's 6th largest company by market cap.
The recent news of Huawei releasing its Mate 60 Pro mobile phones, which it claims are "satellite compatible," shocked the United States industry. Tech experts have examined the phone, including at Bloomberg, and said, "Huawei Technologies Co's latest smartphone demonstrates wireless speeds akin to Apple Inc's latest iPhones in numerous tests". The chipset, according to China Global Television Network (CGTN) post on the platform X (formerly Twitter), is Huawei's "first higher-end processor" since the United States imposed sanctions. It said the chipset it contains was manufactured by the Shanghai company Semiconductor Manufacturing International Corp (SMIC).
There is now enough evidence from Bloomberg and other independent analysts that these claims are valid. In that case, it shows again that technology denial regimes do not work. The Semiconductor Industry Association and Boston Consulting Group had argued this in their 2021 report, Strengthening the Global Semiconductor Supply Chain in an Uncertain Era. They said that de-linking from the Chinese market would lead China to develop its indigenous manufacturing base, denying United States companies their large surplus from the Chinese market. It was the same warning Nvidia's chief delivered only a few months back: "If [China] can't buy from...the United States, they'll just build it themselves."
That technology denial does not work for large countries is a lesson India taught the United States and Western countries after its 1974 Pokhran nuclear test when the United States and its allies had imposed draconian technology sanctions on India. They denied India a range of technologies, including nuclear, electronics, rockets and advanced metallurgy. These sanctions failed to deter India's indigenous technology development. The only area where India failed to replace Western technologies was chip manufacturing, but that was more of a self-goal. India's flagship indigenous chip manufacturing plant, the Semiconductor Complex Ltd in Mohali, was destroyed in 1989 by a "mysterious" fire, possibly sabotage. India failed to rebuild that plant in the mistaken notion that only software matters; hardware chips could easily be bought from the international market.
Last year, SMIC successfully manufactured 7-nanometer (nm) chips for a bitcoin miner using its existing 28-nm ASML lithographic machines. These machines use the older DUV process—which is not yet under sanctions—and not the latest Extreme Ultra Violet (EUV) lithography process, which is under sanctions. Without the EUV machines, any chipset below 7 nm may be difficult, if not impossible, to manufacture at scale. But with 7 nm technology, Huawei's latest Kirin processors seem to have matched the latest iPhone speeds, if Bloomberg and other United States tech websites are to be believed.
If this was not bad enough, Liu Qingfeng, the founder of HKUST Xunfei, an AI company, stated at the Chinese Entrepreneurs Forum 2023 that Huawei has developed an AI GPU that matches the capabilities of NVIDIA's A100 GPU.
The United States technology denial regime had banned the export of the latest version of A100 and the even more powerful H100 GPU chips to China. Even some West Asian countries (reportedly Saudi Arabia and UAE) have come under the ban on the suspicion that China may be using them to defeat United States sanctions on GPUs. HKUST Xunfei and Huawei jointly announced that they will create AI platforms powered by Huawei processors, and the Chinese AI companies will no longer be limited by the denial of A100 or H100 GPU processors.
Liu Qingfeng did not provide details regarding the GPU's specifications, so such a claim needs to be verified. Unlike Huawei's 5G mobile claim, which independent observers have tested, this is still a claim made by a close associate of Huawei. But, given Huawei's record on 5G mobile phones, the possibility of a similar breakthrough for GPU design cannot be discounted.
For quite some time, the fear of chip manufacturing companies has been that China is the biggest market for their products. Whether NVidia, Apple, Intel, Qualcomm, or others, if the Chinese market is closed to them, it is a huge loss. The United States administration believed that China would fail to work around the chip bans and succumb to the United States and sue for mercy or be relegated to no longer being a peer technology competitor. This belief was the basis of the sanctions regime that the United States has built. Temporarily, sanctions did hit companies like Huawei hard and posed an impending threat to the entire high-tech sector in China.
But China's independent product development was also foreseen by the Semiconductor Industry Association and Boston Consulting Group in their 2021 report. They argued that the Chinese market provides a large enough surplus for the United States companies to fund a "virtuous cycle", meaning that surplus from China, the biggest market for chips and hardware, funds innovations in the United States. If the United States and China decouple, the United States loses its biggest market and, therefore, the innovation edge it enjoys from the surplus in the China trade.
Forcing China to invest in innovation through sanctions means China may have a temporary setback but gain in the long term, as it is the world's biggest market. No—this was not the argument of pro-China voices in the United States but the United States bourgeoisie—the Semiconductor Industry Association—who run the electronics industry in the United States! Speaking to The Financial Times in May, Jensen Huang, the Taiwanese-American chief executive of NVidia, currently the world's most valuable semiconductor company, reinforced the view that the United States tech industry is at risk of "enormous damage" from the chip war between Washington and Beijing. He said the export controls introduced by the Joe Biden administration against the Chinese semiconductor industry had left NVidia with "our hands tied behind our back" and unable to sell advanced chips in one of the company's biggest markets. He had warned of China's capacity to replace United States manufacturers, a warning that seems to have come true just a few months down the line but which the Semiconductor Industry Association had warned the United States administration about two years back.
The United States and its allies still have a trump card in ASML, the company that builds the world's most complex and hi-tech machine: the lithographic machines that create intricate patterns on silicon using extreme ultraviolet (EUV) light. It appears EUV lithography is a necessity for any chip that needs to go below 7 nm. Can ASML EUV machines mean the difference between the United States and its allies and China?
Shanghai Micro Electronics Equipment, the Chinese company building lithographic machines, is yet to launch its 28 nm machine. According to reports, it plans to launch them in the market by the end of this year. If it succeeds—there's still a question mark—SMIC, which currently uses the older 28 nm lithographic ASML machines, may not be hit by the proposed United States ban on sales of even these machines to China.
Most experts believe that going below 7 nm may not be possible with 28 nm lithographic machines. The question remains: How critical are sub-7 nm chips? Can more advanced packaging, using a combination of chips—chiplets—and not such high-density chips, provide China with an alternate route? These are questions for the future.
Once countries as large as India or China make up their minds to develop technology on their own, they have the resources, human and financial, to do so. De-linking, or as the United States now calls it, de-risking does not work. It does not work for large economies, and not for any length of time.
Get the latest reports & analysis with people's perspective on Protests, movements & deep analytical videos, discussions of the current affairs in your Telegram app. Subscribe to NewsClick's Telegram channel & get Real-Time updates on stories, as they get published on our website.
Subscribe Newsclick On Telegram