Texas Grid Failure: Electricity Obeys Laws of Physics, not the Market
'The Indian political establishment – both the UPA and the BJP-NDA – have been following the Enron school of energy economics of breaking up the integrated grid. The power market, created entirely by market regulators playing god, then decide what is the price of power and under what conditions.'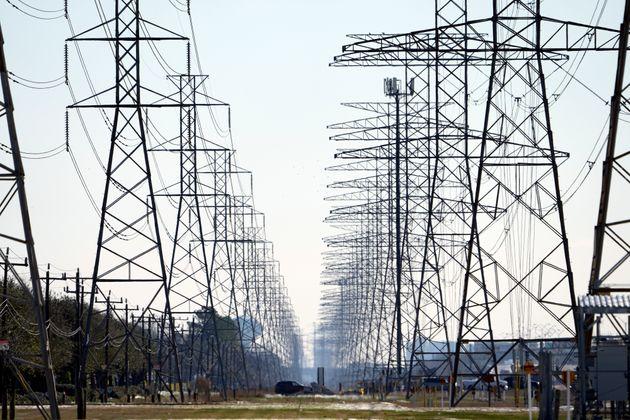 The Texas grid failure impacted millions who had no electricity and heating in sub-zero temperatures for days. It has not only caused scores of deaths and injuries, but also economic havoc in the US state. Even after two weeks of the blackouts, life is far from normal as citizens deal with frozen and burst pipes, denying people access to safe water and causing extensive damages to their houses. Nearly nine million Texans have been asked to boil their water as municipal water supply services have been damaged.
As one of the best-endowed states in energy terms—both fossil and renewable—it should have been one of the best equipped to ride out such a winter storm. That it has performed so badly is a telling commentary on the policy failures in Texas rather than a simple tale of a natural disaster.
A look at the policies that led to the disaster brings up the name of Enron, the failed and fraud-ridden energy giant out of Houston, again. It was Enron's aggressive policy of extreme deregulation that Texas chose in the late 90's and early 2000s. Similar de-regulation policies that California had also adopted in the 90s led to Enron gaming the power market in the US with a huge spike in electricity spot prices in 2000-01. That led to the sinking of two major California utilities – Pacific Gas and Electric Company (PG&E) and Southern California Edison.
Though Enron folded up soon after the California debacle, getting caught in multiple frauds and financial shenanigans, its baneful impact continued elsewhere. In India, it had introduced the era of Independent Power Producers. The Dabhol project in Maharashtra, the flagship of the IPPs, nearly bankrupted the Maharashtra Government, producing electricity from expensive LNG that Enron introduced in India as a "cheap" fuel. Promoted initially under P. V. Narasimha Rao's Congress government, it had secured a sovereign guarantee under the short-lived Vajpayee government in 1996. The government finally took over Dabhol, leading to international arbitration cases against the Government of India for "expropriating" foreign assets. The Indian and the Maharashtra governments and the Indian banks lost billions of dollars "compensating" GE and Bechtel for Dabhol's equity, paying the back-up guarantees to foreign banks, and of course Indian bank loans to the Dabhol project turning bad.
Why did Texas de-regulating its electricity sector lead to the blackouts and the near-collapse of the Texas grid? De-regulation dismantled the existing system of regulated monopolies running integrated electricity grids that existed earlier in Texas, as well as in most parts of the world. While Texas went the furthest in this direction in the US, this philosophy is being pushed in a number of countries, including India. The "logic" or ideology behind creating multiple players—generators, distributors, and electricity traders—is to create an electricity "market" and convert electricity to a commodity like any other commodity. One of the Indian proponents of this "philosophy" called it converting electricity to a commodity like soap. In an NYT piece Paul Krugman explains why kilowatt-hours, the measure of electricity, is not like any other commodity, say avocados.
Electricity is a necessity; and unlike avocados or soap, it cannot be stored. Therefore, electricity demand and supply must balance all the time. If it does not, the grid will sink and it is a herculean task to bring it up again. The Texas grid was just about 4 minutes 37 seconds away from a catastrophic failure as the winter storm and dropping temperature took out a large number of generating plants at a time when domestic heating demand was rising. The grid had no reserve that it could bring on-line. This led the grid regulator ERCOT (Electric Reliability Council of Texas) to institute rolling blackouts. It saved the grid but also meant that more than four million households had no power, some for days. Without power, some of the gas pumping stations lost power, which in turn meant a further cut in gas supplies to power plants. This led to further loss of generation, worsening the crisis.
Texas is another odd-ball state. As a part of its ideology of exceptionalism, it refuses to connect to the two major grids in the US and therefore had no reserves to draw from neighbouring states to stave off the impending grid collapse.
It is this cascading effect of rising demand, combined with a sharp fall in generation, which led not only rolling blackouts lasting for days, but also to dozens of deaths, injuries, extensive damages to property and affected municipal services like water supply. It also affected food supplies and critical health services including the on-going vaccination drive against COVID-19. Further, with the variable price of electricity on the grid rising between 300 to 400 fold, many consumers who had opted for a variable price contract were socked amounts of $10,000 to $15,000 for a few days of power that even emptied out their life savings.
Why did the generating plants in Texas and the gas supplies fail during the winter storm? After all, temperatures in the northern US, Canada and northern Europe routinely see far lower winter temperatures. Texas had already faced a warning of its inability to face cold snaps in 2011 and in 2014. Experts had pointed out the need to winterise power generating and gas supply equipment to ride out such winter storms. So why were these warnings not heeded?
This is where de-regulation comes in. The argument of the market fundamentalists is that if we build the right market incentives, this would automatically take care of the problem. The incentive was to increase the price when electricity is scarce and reduce it when it is low. Apart from the perverse incentive to create scarcity to drive up the prices, the cause of the 2000-01 California debacle, even when the prices were raised by ERCOT to 300 to 400 times the normal, the plants were simply not capable of delivering the power. Their equipment had frozen, as had that of the gas suppliers. Even a nuclear plant had tripped due to equipment failure due to the low temperatures.
A rational calculation would show that markets cannot solve problems that occur during a once-in-a-decade failure of this kind. Unless regulation forces gas and power utilities to build safety measures to protect against a collective failure of the grid, each individual entity will maximise its profits and not invest in preventing a collective failure. Just as we do not build market incentives for following traffic rules, we cannot ensure the reliability of energy supply through rules of the market.
The conventional wisdom in the media has been that Texas had one of the cheapest electricity rates due to deregulation, even if it suffered during this freak weather event. This claim is not true. According to the Wall Street Journal, its "deregulated residential consumers paid $28 billion more for their power since 2004 than they would have paid at the rates charged to the customers of the state's traditional utilities". While deregulation helped the Texas energy companies swell their coffers, the Texan consumer paid more for their power and were also savaged by the winter storm. Not surprisingly, while the energy companies had six members (eight if we include alternates) on ERCOT's board, residential consumers had only one. It was the energy companies' muscle that decided a variable price of $9,000 per Mwh in times of scarcity to provide the "right incentives". Since no power producer would be penalised for not supplying electricity it had committed to, they could have their cake and eat it too: charge high prices during scarcity with no penalty for failing to meet their commitments.
In the alternate truth free universe that we are now entering, there was an attempt by the proponents of the market fundamentalists to blame unreliable green power during the winter storm. As ERCOT officials clarified, the primary cause of the rolling blackouts was due to the state's natural gas providers. According to Dan Woodfin, a senior director at ERCOT, an estimated 45 gigawatts, largely powered by natural gas, stopped supplies. This was more than half of ERCOT's winter generating capacity. Not that this stopped the gas and oil lobby among the Texas Republican establishment from blaming wind and solar for the blackouts. As Upton Sinclair said, "It is difficult to get a man to understand something, when his salary depends on his not understanding it." Salary, or in this case, election funds!
The Texas disaster had another special story about power trading. Griddy, a retail seller of power, allowed consumers to be charged the variable price of power for as little as $10. Most consumers who bought power from Griddy had no idea that in times of a shortage their price of electricity could rise by 400 times.
For Indians, as in other parts of the world, there is something to learn from the earlier California or the current Texas debacles. The Indian political establishment – both the UPA and the BJP-NDA – have been following the Enron school of energy economics of breaking up the integrated grid. The power market, created entirely by market regulators playing god, then decide what is the price of power and under what conditions. A new breed of power traders, who do not either produce, distribute, or transmit power, buy and sell power in the long term, short term or even the spot market. All these traders supposedly will buy and sell power more efficiently, allowing us to sit in front of our computers and buy power for our homes on a daily or an hourly basis from whoever we want. This is the fairy tale that we are being sold. The reality is that only big consumers can do power trading regularly. Small home consumers are likely to get caught in contracts that they do not understand and have not read the fine print of; like those who bought from Griddy in Texas and are now ruing the day.
Open access is only one issue in the Indian power sector. But it is an issue we need to look at seriously as this and a range of other policies are trying to pass on the problems of the electricity sector on the consumers and state distribution companies which is not of their making. Behind all of this, is crony capitalism under the garb of free markets.
Harvard Kennedy School's William Hogan, the economist who designed the Texas power market said in an interview to the media on the Texas mess that the Texas power market behaved as designed. As James Galbraith, the economist and a professor at the University of Austin, Texas, wrote, this is indeed true: Texas froze by design! Hopefully, deregulation and dismantling of the grid might also freeze if we accept that the Texas grid failure is not of an extreme weather event but imposing the ideology of hyper-capitalism on the electrical grid. Electricity, unfortunately, obeys the laws of nature, not that of the market!
Get the latest reports & analysis with people's perspective on Protests, movements & deep analytical videos, discussions of the current affairs in your Telegram app. Subscribe to NewsClick's Telegram channel & get Real-Time updates on stories, as they get published on our website.
Subscribe Newsclick On Telegram