The Economic Cost of Non-Vaccination: Why Every Country Stands to Lose
A recent study asserts that the global economy stands to lose if vaccination remains limited to a few countries.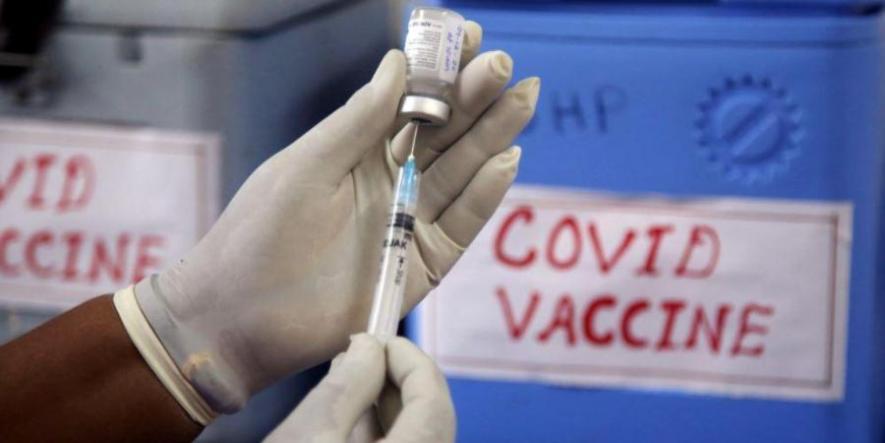 Representational Image. Image Courtesy: PTI
Vaccines must be acknowledged as a global public good. Amid the continuing COVID-19 pandemic and increasing vaccine nationalism, this has been the demand from many less developed and developing countries. Most recently, on January 26 – the inaugural day of the World Economic Forum, 2021, South African President Cyril Ramaphosa yet again called for global production to be shared more equally, urging richer countries not to hoard surplus COVID-19 vaccine supplies.
A recently released study commissioned by the International Chamber of Commerce (ICC), a research foundation, has further strengthened this demand. Developing a global SIR-multi-sector-macro model with an international trade and production network and using real-time data from 65 countries and 35 sectors, the study asserts that the global economy – as a whole – stands to lose if vaccination remains limited to a few countries.
According to the study, there are large economic costs to be suffered in the absence of global vaccinations and that it is important to make the vaccine globally available. A significant portion of these costs (nearly 40% of global cost) will be borne by the advanced countries (AEs) because of the trade and other linkages with the unvaccinated trading partners, which consist of a large number of emerging markets and developing economies (EMDEs).
According to estimates from the study, the costs that AEs bear due to their international linkages would be in the range of 0.2 trillion USD and 4.5 trillion USD, depending on the strength of trade and production linkages. On the other hand, the cost of manufacturing and distributing vaccines globally comes to about 38 billion USD.
The demand and supply channels work in two ways – reducing the domestic output as a result of changes in foreign consumption and acting as a negative shock to supply because of the affected production patterns across countries. On the demand side, consumption may be affected due to fear of disease transmission resulting in behavioural changes leading to changes in consumption patterns; increased physical distancing, refraining from public events, restaurants or malls.
In addition to the fear factor the demand may also be affected due to the prevailing economic uncertainties leading to a decline in expenditure i.e., reducing aggregate demand. On the supply side, production is affected through labour supply and inputs. The labour supply gets reduced due to workers getting infected or because workers are put under lockdown by their governments. This reduced labour force also results in reduced availability of intermediate inputs.
The study looks into three scenarios – firstly when vaccination happens only in AEs and there is no lockdown in EMDEs; two, when the vaccination is limited to AEs but there are lockdowns in EMDEs; and three, when vaccination takes place in both AEs and EMDEs but at slower rate in the latter and at a time the EMDEs also have lockdowns.
In the first scenario, the impact on AEs is only via reduced exports. It shows that AEs suffer from the economic costs of the pandemic even if they fully contain it domestically. Once the supply chains are incorporated into the calculations, the overall costs increase manifold. While the EMDEs suffer the most, AEs cannot escape the costs, which are proportional to the extent of trade openness of the countries.
On November 12, 2020, World Health Organisation Director-General had noted in his speech at the Paris Peace Forum Panel that it is an economic imperative that COVID-19 vaccines, therapeutics and diagnostics must be available as global public goods with equitable and affordable access for all. "In our interconnected world, if people in low- and middle-income countries miss out on vaccines, the virus will continue to spread and the economic recovery globally will be delayed," he had said.
Under the G20 sponsored 'Access to COVID-19 Tools Accelerator', a 'multi-stakeholder public private partnership', the Covax Facility, designed as the 'vaccine arm' of the Accelerator, was to deliver vaccines for the priority fraction of countries' populations (up to 20%). However it has been marred with controversies such as those of being under influence of Big Pharma, and the pricing process being opaque and non-transparent. Experts are sceptical and point to the "risk that the Covax programme will leave out some of the poorest countries in the world without access to vaccines, especially those that have depended on Covax and have not been able to strike bilateral deals with manufacturers."
If one looks at the specific case of India, the vaccination drive in India began on January 16, with two domestically produced vaccines – Covaxin and Covishield. While 55 lakh doses of Covaxin are being procured by the government from Bharat Biotech, the Serum Institute is giving the first 100 million doses of Covishield to the government at a "special price" of Rs. 200 per dose. And once these 100 million doses are out, SII will provide Covishield to private players at a price of Rs 1,000.
In such a scenario where global responses to COVID-19 vaccines such as the Covax do not seem to be adequately delivering what was expected, and where private players are not leaving out any opportunity to make profits, it is imperative that there is a build-up of a forceful voice arguing for vaccines to be treated as a public good and which argues for equitable access. The ICC sponsored study hands us more evidence towards achieving this.
The writer is associated with the Jan Swasthya Abhiyan and the People's Health Movement.
Get the latest reports & analysis with people's perspective on Protests, movements & deep analytical videos, discussions of the current affairs in your Telegram app. Subscribe to NewsClick's Telegram channel & get Real-Time updates on stories, as they get published on our website.
Subscribe Newsclick On Telegram