TN: Rs 1,000/Month Scheme for Women Must be More Inclusive, Say Women's Groups
The TN government launched Kalaignar Magalir Urimai Thittam, a scheme through which women heads of households will be given a rights grant of Rs 1,000 per month.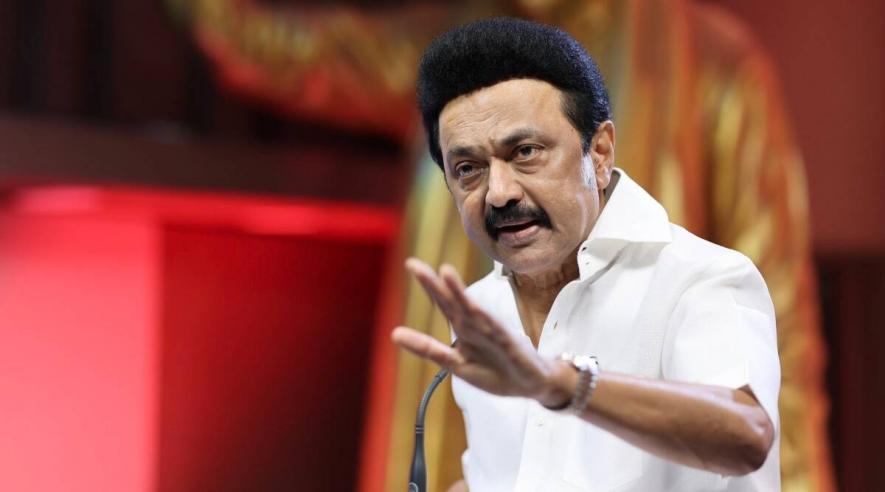 Chennai: The Tamil Nadu government has received 1.48 crore applications for the Kalaignar Magalir Urimai Thittam so far, a scheme through which women heads of household will be given a grant of Rs 1,000 per month. With the third and final registration camp for the scheme to be held on August 19 and 20, the number of applications is expected to cross two crores.
The Dravida Munnetra Kazhagam (DMK)-led state government has allocated funds only for one crore beneficiaries, which implies that half of the applications could be rejected. This raises the question of whether eligible candidates would be rejected due to limited funds. An amount of Rs 7,000 crore is allocated for this project at the rate of Rs 1,000 crore per month in the current year. 
The scheme is named after the former Tamil Nadu chief minister and DMK veteran M Karunanidhi, popularly known as "Kalaignar" (artist) for his contribution to Tamil literature. The funds will be doled out to women heads of households from September 15, the birth anniversary of DMK founder C N Annadurai.
'WIDEN ELIGIBLE APPLICANTS'
During the election campaign 2021, the DMK promised to provide the monthly amount to all women if voted to power. It was estimated that 2.2 crore women, all ration card holders, would benefit from this scheme.
In early July, the state government published the protocols for eligibility to claim the entitlement, and the task of selecting the beneficiaries is currently underway. Women's rights organisations have raised concerns about selecting beneficiaries; they demand it has to be more inclusive.
The protocol states that if there is more than one 21-year-old female in a family, only one can apply for the entitlement amount.
However, the All India Democratic Women's Association (AIDWA) and the National Federation of Indian Women (NFIW) have opposed this stating that if two or more women are in a family, it is not acceptable that only one of them gets this entitlement amount. They pointed out that this would defeat the very purpose of the scheme, to recognise women's domestic labour.
Moreover, women in families with more than Rs 2.5 lakh annual income are not eligible for the entitlement. The women's organisation demanded the cap be raised.
It has also been said that people's representatives, including panchayat council presidents, are not eligible for this entitlement. "Elected officials at many levels of local government are not paid any salary. Therefore, AIDWA insists they should also be eligible to apply," read the organisation's statement.
'RECOGNISE WOMEN'S DOMESTIC CHORES'
The scheme aims to recognise women's unpaid domestic labour and to empower them, and Chief Minister M K Stalin said the scheme was not a benefit for women but an entitlement.
AIDWA and NFIW have, in principle, agreed to the scheme, as it recognises women's domestic work. But given that women's labour in households is massive, they say this amount does not do justice.
The eligibility criteria state that those already receiving social welfare schemes, like old-age widow pension, unorganised sector welfare board pension, etc, will not receive this amount. The purpose of "udhavi thogai" (assistance) is different, and the purpose of "urimai thogai" (entitlement) is different, so all women should be eligible under the scheme, AIDWA and NIFW said.
Also, a family is not eligible to apply if its members avail of maintenance allowance from welfare departments. 
The Tamil Nadu Association for the Rights of All Types of Differently Abled and Caregivers (TARATDAC) postponed its protest scheduled for August 7 following an assurance from Geetha Jeevan, minister for Social Welfare and Women Empowerment. She said the demand for allowances for the differently abled would be brought to the attention of the Chief Minister.
'DO NOT USE FUNDS FROM OTHER SCHEMES'
Rs 1,540 crore from the Scheduled Caste Sub Plan (SCSP) is included in the total allocation of Rs 7,000 crore for the implementation of Kalaignar Magalir Urimai Thittam. However, the state government said the funds would be spent only on the SC beneficiaries.
The Tamil Nadu government has been following the practice of such allocation of funds in the implementation of various schemes.
Tamil Nadu Untouchability Eradication Front (TNUEF) leader Samuel Raj said, "SC/ST sub-plan funds have been transferred to the women's entitlement scheme, and this is against the rules. It is not acceptable."
INCLUDE MIGRANT WOMEN WORKERS
The Communist Party of India (CPI) has demanded that women workers who migrate to Tamil Nadu should be included in the scheme. CPI state executive committee member M Ravi sent a letter to Tamil Nadu Chief Minister.
He said, "Migrant women workers are working in many industries, including the textile industry in Tirupur. These women workers are economically backward. Similarly, most of the women conservancy workers on a contract basis in local bodies are migrant women workers; they get very low wages."
G Manjula, NIFW leader in Tamil Nadu, said, "Although this amount would help households to handle inflation, it is not a permanent solution. Employment and business loans will improve their livelihoods."
According to protocol, women in families that have less than 5 acres of nanjai/wetland and 10 acres of punjai/dry land are eligible to apply for the scheme. The families must consume less than 3,600 units of electricity. State and Central government employees, car holders for personal use and earning Rs 50 lakh per year and paying GST, are not eligible for it. 
Get the latest reports & analysis with people's perspective on Protests, movements & deep analytical videos, discussions of the current affairs in your Telegram app. Subscribe to NewsClick's Telegram channel & get Real-Time updates on stories, as they get published on our website.
Subscribe Newsclick On Telegram