Turmoil in Sri Lanka Doesn't Seem to Be Nearing Its End
Gotabhaya Rajapaksa, brother of former strongman President Mahinda Rajapaksa, has been named as the presidential candidate of the Sri Lanka Podujana Peramuna.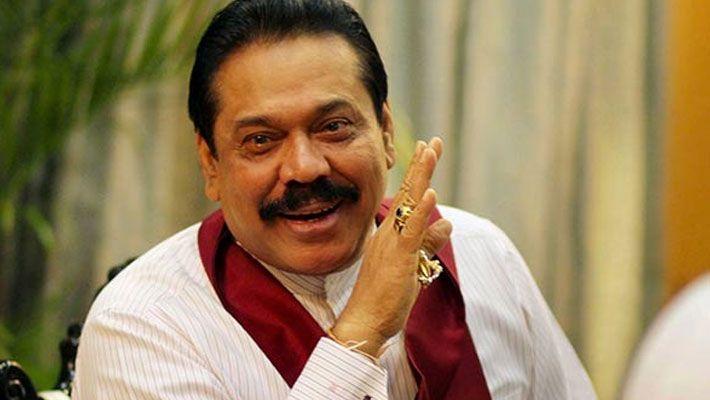 Image Courtesy: My Nation
Sri Lanka's politics seems to be taking a U-turn. Issues of majoritarianism, security, threat from minorities is leading the political discourse once again. In coming months, as the heat for presidential elections due in December raves up, the debate between majority Sinhalese Buddhist and minority Muslims is also going to grow manifold and become more and more polarised. Gotabhaya Rajapaksa, brother of former strongman President Mahinda Rajapaksa, has been named as the presidential candidate of the Sri Lanka Podujana Peramuna (SLPP).
We are all aware of the fact that India's neighbour Sri Lanka, with a population of just 21 million, has been a tinderbox of sectarian and ethnic tensions. It has witnessed the worst civil war in its history, spread across three decades. It was brutally crushed during President Mahinda Rajapaksa's regime. It was Gotabhaya, who headed Rajapaksa's military campaign from 2006-2009 against the Liberation Tigers of Tamil Eelam (LTTE). Among Sinhalese Buddhist majority, Gotabhaya then attained a superhero status though he has many cases registered against him for war crimes, extrajudicial killings, murders in Sri Lanka as well as the US. Now in a similar turn of events, there is an attempt to polarise polity between the Sinhalese and the Muslims, same way as it happened earlier between Sinhalese Buddhist majority and minority Tamil groups.
Gotabhaya is trying to create an edge in this space. At a rally, he announced, "My top priority will be ensuring security in the country without allowing extremist terrorists to raise their heads… I will accept responsibility for your safety, and the safety of your children and your loved ones." He promised that if elected, he would prioritise Sri Lanka's national security and the revival of its economy, which is already experiencing a slump.
At the same time, during his campaign, he is also trying to pose as someone who respects different religious-ethnic groups. But his failure in publicly distancing himself from the radical Buddhist monks has forced the minority Muslim community to see him with suspicion.
Even Christian community, especially protestants, don't see him in good light. But after bomb attacks in Sri Lanka on the Easter Sunday this year, which took more than 250 lives, issues of security and strong leadership have come back to the forefront of island nation's political spectrum. Some Christians leaders say that they are looking for stronger security policies and that gives indication that they may align with a hardliner like Rajapaksa. Though Gotabhaya is visiting mosques during his election campaign, Muslims are less convinced because they suspect that Rajapaksa government will ultimately align with Buddhist extremists when it comes to targeting Muslims. They don't have to look too far behind. During the time of his brother Mahinda Rajapaksa's presidency in 2014, in Southwestern Kalutara district, anti-Muslim riots had displaced thousands of Muslims. The then government protected attackers and no justice has been done yet in most of the cases.
As reported widely by different media outlets, Muslim leaders are openly saying that they would not be feeling safe if Rajapaksa wins the presidential election. Hilmy Ahamed, Vice President, Muslim Council of Sri Lanka, believes that hardliner Buddhist monks enjoyed almost full impunity during Mahinda Rajapaksa's government. Due to this, antagonised minorities voted overwhelmingly against him in 2015 and now they are afraid that once Rajapaksa brothers are back to power, they are going to take revenge for that.
A former local leader of Dharga town near South of Colombo, A R M Badiuddin said, "The Rajapaksas have betrayed us. Muslims won't forget him." Badiuddin's comments came even when Gotabhaya paid a visit to the centuries-old Kechimale Mosque. It seems like Gotabhaya is trying hard to woo different groups while keeping his core vote bank of Sinhalese Buddhist majority intact.
It will not be easy task for Gotabhaya to win these elections as dark past of brutal killings and torture haunts him. Mangala Samaraweera, finance minister of Sri Lanka tweeted commenting on Gotabhaya's candidacy, "Do Sri Lankans want to return to the isolation and darkness of the past?"
During the operation against LTTE, he was accused of using extra-legal methods and cracking down the dissenting voices. He was accused  of running abduction teams known as "white van" squads that whisked away rebel suspects and journalists deemed to be overtly critical. Some of the abductees were released after torture, while many others were never seen again. According to a United Nations report, some 45,000 Tamil civilians were killed in the last months of the war alone.
Interestingly, there is great resemblance between right-wing rise in India and political turns in our neighbouring country Sri Lanka. Almost same agenda, same false maligning propaganda and violence against minorities can be seen. In Sri Lanka, with the rise of Sinhalese Buddhist nationalism, sectarian divides have deepened, new forms of violence have spread. Rise in intolerance has been attributed to triumphalism of some Sinhalese majority politicians. In Sri Lanka, more than 70% of population is Sinhala Buddhist and Muslims are less then 10%, but still ironically, majority (Sinhalese Buddhist) feels threatened because of the false propaganda surrounding "increasing numbers in minority groups, especially Muslims". It looks like it is following India's path. Known for its ethnic diversity and multireligious spirituality, Sri Lanka has gained geopolitical significance after becoming an arena for influence-tussle between India and China. India has been its traditional partner while China it's one of the biggest investors in infrastructure. This political right-wing shift in its politics will certainly have deep impact in the Indian subcontinent.
Also read: The Monks Who Spew Hate
Get the latest reports & analysis with people's perspective on Protests, movements & deep analytical videos, discussions of the current affairs in your Telegram app. Subscribe to NewsClick's Telegram channel & get Real-Time updates on stories, as they get published on our website.
Subscribe Newsclick On Telegram