UK's Yemen Trojan Horse Aimed to Undermine Houthis
Leaked UK Foreign Office documents show a veteran MI6 operative headed a campaign to compel Yemenis to accept the UN's unpopular ceasefire deal.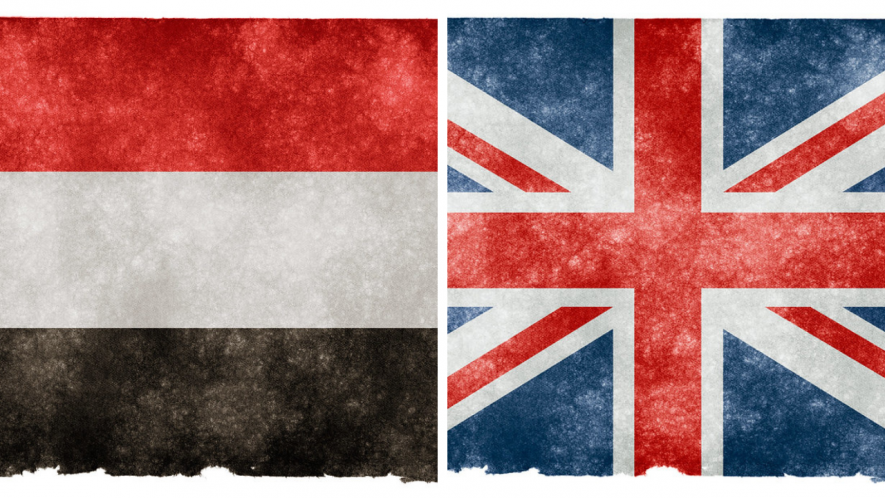 The United Kingdom (UK) has been running a multi-channel propaganda campaign in the nine-year-old Yemen civil war to undermine public sympathy for the Houthi movement, or the Ansar Allah resistance.
Leaked Foreign Office documents obtained by online news magazine The Cradle reveal that veteran MI6 operative and intelligence cut-out ARK  founder Alistair Harris has been covertly using Yemeni NGOs to undermine the government and the peace process.
The China-brokered deal between Iran and Saudi Arabia, who support opposing sides in the conflict, could end the world's worst humanitarian crisis.
The UK wants to ensure the conflict ends only on terms favouring its financial, ideological, and geopolitical interests. 
For example, the support of local NGOs and the media that "support UK objectives" was needed to "communicate effectively with Yemeni citizens" and change their minds to accept the UN's widely unpopular ceasefire deal, which required Ansar Allah to virtually surrender before Saudi Arabia's military assaults and economic blockade of the country.
The secret campaign also aimed to counter "new actors" in the information space who criticised the Saudi-led coalition's brutal bombing and the illegitimate US-backed puppet government.
Extolling the Riyadh-dominated peace plan, ARK "disseminated visually rich" products online and offline to target "different demographics, sects, and locations to ensure inclusivity" as most Yemenis are illiterate. The organisation even convened "gender-segregated poetry competitions using peace as a theme" and "plays and town hall meetings".
According to the leaked papers, ARK constructed Tadafur, an astroturf network of NGOs and journalists, to "resolve local-level conflicts" and "unite local communities in their conflict resolution efforts".
Initially, the campaign started at a "hyper-local level" across six Yemeni governorates and was later "amplified at the national level" with unified messages and slogans like "Our Yemen, Our Future".
"Respected and influential" journalists who served as "dedicated field officers" and a "credible" local NGO identified as a messenger were selected in each governate.
For instance, Al-Mustaqbal Institute for Development was selected by ARK in Hajjah, "a site of strong Houthi influence"; Faces Institution for Rights and Media in Ansar Allah-governed Sanaa; Marib Social Generations Club in Marib; Rouwad Institution for Development and Human Rights in Lahij; Ahed Institute for Rights and Freedom in Hadhramaut; and Generations Without Qat in Taiz.
These NGOs promoted ARK's agenda and advanced a narrative aligning with Britain's objectives in Yemen.
ARK's "field officers" comprised individuals like "human rights abuse" specialist Mansour Hassan Mohammad Abu Ali, TV producer Thy Yazen Hussain, Public Organisation to Protect Human Rights press official and "experienced journalist" Waleed Abdul Mutlab Mohammed al-Rajihi, Alhadramiah Documentary Institute producer Abdullah Amr Ramdan Mas'id, editorial secretary of Family and Development magazine and the Yemen Times' Taiz news manager Rania Abdullah Saif al-Shara'bi, and journalist and activist Waheeb Qa'id Saleh Thiban.
The coverage of "information around the related activities was amplified at the national level" using a Facebook page called "Bab", launched in 2016, with tens of thousands of followers unaware that ARK created it as a British intelligence asset.
Publicly, the Bab page appeared as a popular grassroots online community. However, ARK used it to broadcast slick propaganda "promoting the peace process," including videos and images of "local peacebuilding initiatives" organised by the nexus of NGOs and field officers.
"Campaign content will highlight tangible, real-life examples of compelling peacebuilding efforts that all Yemenis, regardless of their political affiliation, can relate to," ARK stated.
"These will offer inspirational examples for others to emulate, demonstrating practical ways to engage with the peace process at a local level. Taken together, these individual stories form the broader campaign with a national message: Yemenis share a collective desire for a peaceful resolution to the conflict."
After engaging Bab users, ARK invited them to submit their own content, demonstrating "support for the peace process". They were explicitly asked "to mirror content ARK has produced, such as vox pops, short videos or infographics". Subsequently, they were "shared by the project and field teams through influential WhatsApp messaging groups, a key way of reaching Yemeni youth".
ARK's "well-connected communications team" would then "strategically share packaged stories with broadcast media or key social influencers or offer selected journalists exclusive access to stories."
The campaign intended to create a parallel communications structure to Ansar Allah's which would drown out its pronouncements.
The campaign was a Trojan Horse operation to compel Yemenis to embrace the UN peace deal. ARK ensured that its "themes and activities" should not "directly promote the UN or the formal peace process.
After the ARK campaign began "performing successfully at the national level," its field officers planned to "build a bridge" between its foot soldiers and national "stakeholders"—resultantly, the UN.
Get the latest reports & analysis with people's perspective on Protests, movements & deep analytical videos, discussions of the current affairs in your Telegram app. Subscribe to NewsClick's Telegram channel & get Real-Time updates on stories, as they get published on our website.
Subscribe Newsclick On Telegram