'Undemocratic and Anti-People' Modi Government Destroying Institutions, Say Rights Activists, Jurists and Journalists
Activist Biju Mathew said that right-wing governments have learned how to "flip liberal democracy on its head and cut through all the checks and balances. We need to reinvent that."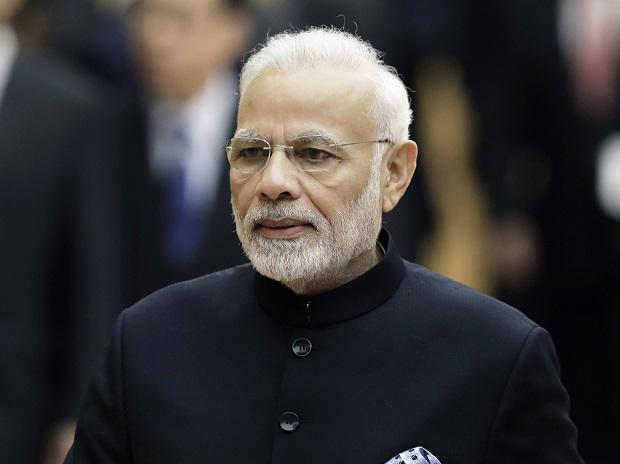 Image Courtesy: Business Standard
The Bharatiya Janata Party-led government at the Centre has become "undemocratic and anti-people" and is destroying institutions while hounding its adversaries, civil rights activists, jurists, journalists and students from India said at a two-day virtual conference titled 'Reclaiming India'.
The conference was organised by the Global India Progessive Alliance, Hindus for Human Rights, India Civil Watch International, Indian American Muslim Council, and Students Against Hindutva Ideology. The panelists were of the opinion that the only way to resist the Narendra Modi government's authoritarianism is to strengthen institutions and foster south Asian solidarity.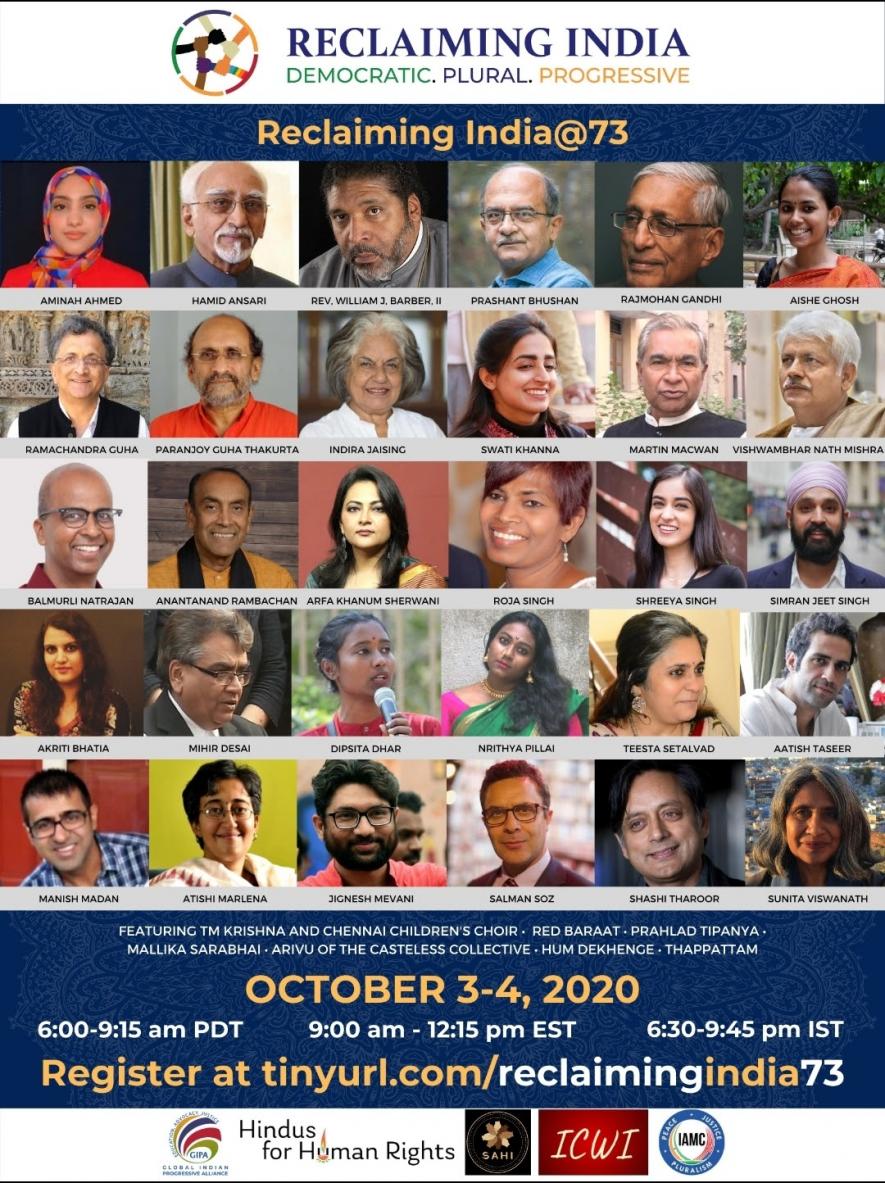 Speaking during a session on the judiciary, senior advocate Prashant Bhushan said that the Union Government has "singularly tried to subvert the independence of the judiciary, firstly, by not making the appointment of independent judges and getting independent judges transferred". Bhushan, who has been at the receiving end of the Supreme Court's wrath recently, said that as soon as anything "unsavoury" is exposed about the court, it sees it as a threat to its independence. "Independence from the government doesn't mean independence from accountability," Bhushan said.
Former Additional Solicitor General of India and Supreme Court lawyer, Indira Jaising, said that criminal procedure has "become a plaything in the hands of (Prime Minister Narendra Modi's) government". She said that power in the legal fraternity now comes from the executive. She added that court-rooms were being used as a forum to brandish some of them as "anti-nationals" and that the Bar has "collapsed".
She and Bhushan were equally critical of the way the Unlawful Activities (Prevention) Act (UAPA) and sedition are being used to convict activists and those who speak out against the government, citing arrests in the aftermath of the Delhi Riots.
Former Vice-President Hamid Ansari said the protests by Muslim women at Shaheen Bagh sent a "very powerful message". Ansari said that the same women who were being 'saved' (Read: Triple Talaq) a few years ago had "suddenly turned out to save India's democracy." The former VP added that the way the government moved against the anti-CAA protesters revealed how the police had become "more politicised" than earlier, the media had become "communalised to the core" and that bureaucrats were airing responses in line with the government's ideological leanings.
"Throughout our history every new idea has been an idea in dissent, whether it is religious (or) social dissent… You cannot run a steam roller," he added.
Human rights activist Teesta Setalvad said that individual dissidents are first marked out as "anti-national and then comes the incarceration. The penal codes are not being followed. The number of journalists arrested is unprecedented," she added, mentioning the need for a South Asia coalition to fight authoritarianism.
Congress party MP Shashi Tharoor said there was a need for a "conscious effort to defend the besieged institutions of civic nationalism to restore their autonomy and ensure their effectiveness."
Civil-rights lawyer Mihir Desai, also the convenor of the People's Union for Civil Liberties said that the current government has "mastered" the use of draconian laws in order to turn the victims into the accused. "Democratic institutions are being hollowed much more than earlier," he said.
"The present government is concerned by its international image, and international pressure should be applied to restore democracy and the rule of law in India," Desai added.
Senior journalist Paranjoy Guha Thakurta said that the Centre has "systematically undermined and demolished" institutions and that the media has been "financially squeezed" by the current BJP regime.
Akriti Bhatia, journalist and founder of Peoples' Association in Grassroots Movement and Associations (PAIGAM) said there was a "need to understand the clear linkage between what used to be an independent media and what used to be free and fair elections".
"If there are 200 people in that room who are saying you are something else, then you are something else. It's a description of something that's playing out on a bigger scale in the country right now where people are trying to define themselves against other people. They're not being accepted on their sense of self, they're suddenly colliding with other ideas of who you are. That is something that can really stop you in your tracks," US-based Indian author Aatish Taseer, who has been barred from entering India by the Modi government, said.
Biju Mathew, co-founder of India Civil Watch International, said that "a set of fault-lines" in liberalism were used by the right-wing to "outflank all the structures of checks and balances that made the possibility of liberal democracy, by internally producing processes and modes of working that fundamentally upset all the checks and balances within liberal democracy." He added that the right-wing has learned how to "flip liberal democracy on its head and cut through all the checks and balances. We need to reinvent that."
Get the latest reports & analysis with people's perspective on Protests, movements & deep analytical videos, discussions of the current affairs in your Telegram app. Subscribe to NewsClick's Telegram channel & get Real-Time updates on stories, as they get published on our website.
Subscribe Newsclick On Telegram