The Unending Battle of 'Swachchata Doots'
Prime Minister Narendra Modi's highly publicised campaign of 'Swachh Bharat' is under criticism for less work, more publicity. On ground, the sanitation workers who 'clean' the locality, are still fighting for their rightful money.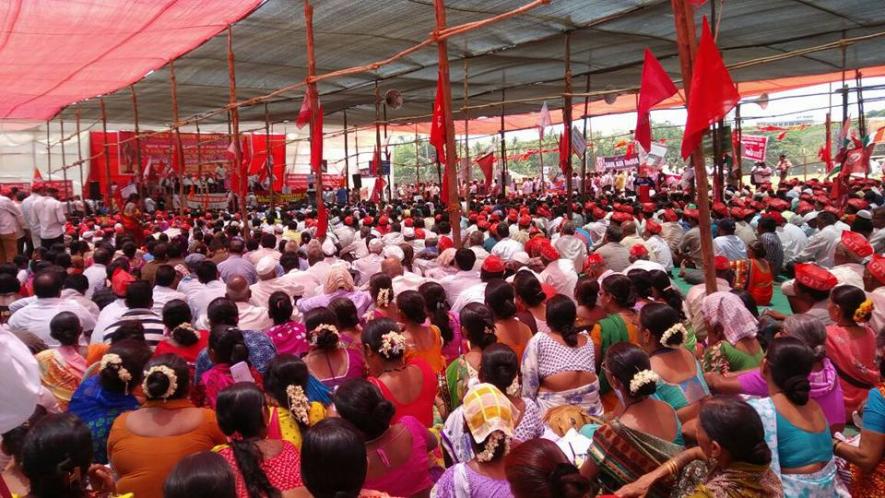 For a number of times in last five years, you must have heard Prime Minister Narendra Modi praising sanitation workers. He spoke extensively about them at the time of launching the 'Swachcha Bharat Mission' on October 2, 2014 at Mahatma Gandhi's memorial Rajghat, New Delhi. Since then, every time he got an opportunity to speak for these people of the society, who belong to the lowest rung in the caste hierarchy, he spoke with sympathy and will to empower them. But his words don't match the action on ground.
Dinesh Shivadas Fatarpekar, a 45-year-old sanitation worker, has been doing this work for over 20 years. He works as a contract sanitation worker in Thane Municipal Corporation (TMC), adjoining Mumbai. He has a family of three, a daughter, wife and himself. He gets Rs 15,500 a month. But, before February 24, 2015, he used to be paid just Rs 6,000 a month.
On February 24, 2015, the Maharashtra government came up with a Government Resolution (GR) which recommended Rs 15,500 as monthly scale to sanitation workers at Grade A municipalities. Grade B is Rs 14,500 and Grade 3 is Rs 13,500.
So, Fatarpekar is eligible for the arrears from February 2015. "My pending amount with TMC is around Rs 1,20,000. We were given number of deadlines. The last three deadlines were December first week, December last week and January second week. None of the above assurance have been met. We are not getting our own money protected and directed by Supreme Court itself," he said.
Fatarpekar is not alone. In TMC, there are 1,800 such cleaning workers. Out of those 700 are women. Everyone's Rs 1,20,000/- is pending with TMC. "The total amount for these sanitation workers goes up to Rs 14.50 Cr. TMC's general body meeting even passed Rs 30 Cr in total for the workers. But administration is adamant and not giving money to these workers," said Mahendra Hivrale, deputy chief of Maharashtra Municipal Workers' Union.
This is the story of Thane city. There are around 30 municipalities in Maharashtra. And the story is almost same everywhere.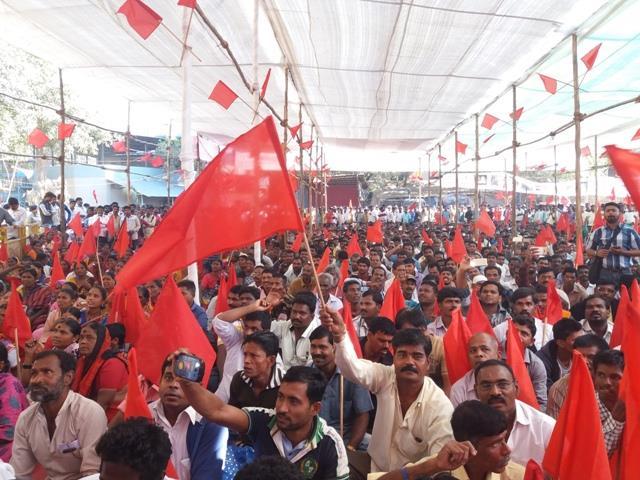 Pending Arrears
Pradeep Nagapurkar leads the same union in Nanded municipality. This city in Marathawada has 400 sanitation workers. He informed Newsclick on phone that sanitation workers in Nanded are paid the lowest. "Our workers are getting just Rs 6,900. They should get Rs 15,500, as per the Supreme Court order. So, our per worker arrear is around Rs 3,60,00. That itself is huge and none of the workers has received a single penny," Nagapurkar said. Nanded has thus become a municipality with the highest pending arrears of contract sanitation workers.
There are only three municipalities where the process of arrears has been started. Nasik Municipality of North Maharashtra completed the entire process and gave it in single installment to all workers. Navi Mumbai municipality has given half of the amount to its workers. BMC has started the process in few wards, but in very minor way.
Dadarao Patekar (40) works in BMC's M-West ward. There are around 300 contract sanitation workers in his ward, in which around 50 are women. "Nobody has received arrears till the date. But we are hearing that in other ward, workers have started getting their dues," said Patekar. Vasant Kumar (29) works in H-East ward. He has received Rs 80,000 out of Rs 1,20,000. "We are told that the rest amount will be given by February end. We are waiting for it," he said.
'Kachara Vahtuk Shramik Sangh' (Garbage Piking Labour Union) is leading union in Mumbai and Thane. Its general secretary Milind Ranade throws light on the administration's apathy towards sanitation workers. "We met the Chief Minister, Governor, Guardian Minister for clearing the dues for Thane. But even after this, workers are being forced to protest for their money," Ranade said.
As contract sanitation workers are unorganised unskilled labour, their cry is falling on deaf ears. Negligence of their rights by the system apart, they are also denied basic amenities. "We are entitled for regular medical tests, masks, hand gloves but nobody cares for our health. We clean the cities but never get our due respect," said Mahendra Hivrale.
Krishnakant Pimpalkar (44), TMC's contract sanitation worker said, "We are not given our salaries on time. Today is February 18. But we have still not got our February salary. Jab Hume Salary Nahi Time Par Milati To Arrears ki Kya Baat Hogi?," Krishnakant reacts. (If they don't pay salaries on time, how cn we expect them to clear our arrears?)
When Newsclick asked the Maharashtra's labour minister Sambhaji Patil Nilangekar about the workers' plight, he assured of action against erring municipalities. "It is true that there are complaints by workers unions. We will wait till the upcoming Assembly session. If these municipalities still fail to clear dues of the workers, we will proceed with the Labour Act," he said. 
Get the latest reports & analysis with people's perspective on Protests, movements & deep analytical videos, discussions of the current affairs in your Telegram app. Subscribe to NewsClick's Telegram channel & get Real-Time updates on stories, as they get published on our website.
Subscribe Newsclick On Telegram