Uttarakhand Polls: Modi Magic Fades, People's Issues on the Forefront
Issues such as unemployment, crumbling healthcare, migration, etc., will make or break the election. The stumbling block is the political instability in the state.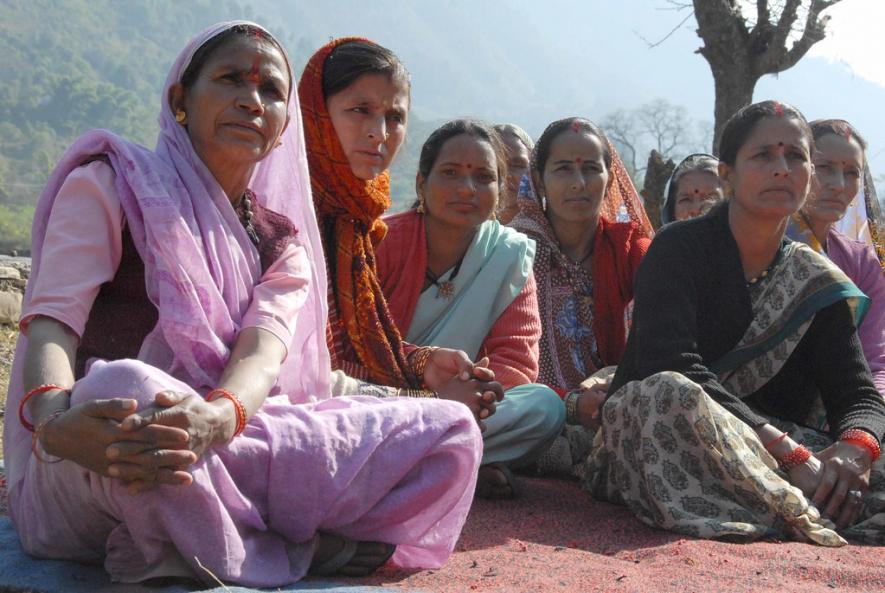 Representational image. | Image courtesy: flickr
Since it was created in November 2000, the small hill state of Uttarakhand has remained politically unstable. The last 22 years have seen a record ten chief ministers (CMs) from Nityanand Swami to Pushkar Singh Dhami. Seven were of the Bharatiya Janata Party (BJP), three were from the Congress party. Still, none except ND Tiwari completed their tenure, whether or not they were voted to power with a majority. Uttarakhand has still not found political stability. First, Swami was replaced by Bhagat Singh Koshyari in less than a year, who, too, resigned in four months, paving the way for a Congress government led by Tiwari. In 2007, the BJP returned to power with Major General BC Khanduri (retd).
Khanduri was considered close to then Prime Minister late Atal Bihari Vajpayee, but his connections in the corridors of power could not keep him in the top chair. In June 2009, after Koshiyari claimed the support of a majority of party MLAs, Khanduri stepped down.
Then Ramesh Pokhriyal, a cabinet minister in the Khanduri government, became the fifth CM of Uttarakhand. In September 2011, he got replaced too, and Khanduri made a comeback five months before the Assembly polls. The party asked him to resign after he faced corruption and nepotism allegations. Vijay Bahuguna was sworn in as CM on March 13, 2012. Another contender for the CM's post was senior leader Harish Rawat, then Union Minister of Agriculture.
Sulking, Rawat resigned to pressurise the Congress high command. Bahuguna successfully won the race, but he did not last long. The party decided to replace him with Rawat in 2014 due to open defiance by his cabinet. The top criticism was that Bahuguna failed to handle relief and rehabilitation efforts after the 2013 floods. To cement his position, Rawat won the by-election from the Dharchula Assembly segment in July 2014. Still, nine Congress MLAs, including Vijay Bahuguna, rebelled and dislodged the government. Rawat won the floor test later that summer, but it was too late.
Infighting beset the Congress party during the 2017 polls, and it was decimated. The BJP made a comeback by winning 57 seats, leaving just 11 for ruling Congress. Nevertheless, BJP changed three CMs in four years, with Dhami holding the chair after Trivendra Singh Rawat and Tirath Singh Rawat.
UNEMPLOYMENT AND HEALTHCARE WOES
Unlike urban areas of Uttarakhand, people living in the rural belts and hill areas are vocal about the lack of development and other unfulfilled promises of the ruling BJP. One can easily hear echoes of unemployment, rising commodity prices, corruption by politicians and officers, lack of infrastructure, especially healthcare and education.
According to the Center for Monitoring Indian Economy (CMIE), Uttarakhand ranks ninth in India in terms of unemployment. NSO data for 2020 reveals that nearly one-third of the state's urban youth is unemployed.
Chamoli resident and student activist Shailender Panwar says, "Our aim is to defeat the BJP and its authoritarian policies. All we want is that there should be no division of secular votes this time."
Jaikrit Kandwal of the People's Forum Uttarakhand says, "The bipolar politics of Uttarakhand is bound to reflect the resentment against the BJP for failing on all fronts, from migration to employment generation, poor healthcare, rising inflation and so on. People feel BJP leaders inaugurate projects that the previous regime had already implemented or launched."
A NITI Aayog report in December 2021 revealed that Uttarakhand ranks 15th in overall health performance among states, while the government reduced the health budget from Rs 188 crore in 2018-19 to just Rs 97 crore in 2019-20.
DISARRAY IN GOVERNANCE
Political instability has hurt economic development in Uttarakhand, forcing many to migrate to the plains or outside the state. The primary reasons are lack of jobs, healthcare, education and poor connectivity.
Residents of hundreds of ghost villages have migrated to Dehradun, Rishikesh or the rest of north India. Nitin Maletha, head of the Students' Federation of India (SFI) Uttarakhand, says that the present regime has only dished out false assurances for the last five years.
An RTI reply in 2021 revealed that more than five lakh people migrated from Uttarakhand in the previous ten years. It also revealed that people had migrated 'permanently' from 3,946 villages. According to a commission set up by then CM Trivendra Singh Rawat, the hill state has around 700 ghost villages. It revealed that more than 3.83 lakh people left their homes between 2007-17. About 50% had gone away in search of livelihood.
The economic numbers present a gloomy picture. Hence, it is jarring that many election surveys suggest the BJP could return to power. In urban parts of Dehradun and Haridwar, the party may hope to ride Narendra Modi's popularity. But, says political analyst Sama Kazmi, the surveys do not match ground realities. "No one has been able to reach the remote hill districts."
PATHETIC EDUCATION SYSTEM
Uttarakhand has some of the best schools in the country. Leading politicians, bureaucrats, and business people have completed their schooling from the state. It is also known as the Education Hub.
However, the condition of education has deteriorated ever since it got separated from UP in 2000, after much struggle and sacrifice. Schools, particular in the hills, are in pathetic conditions. Many institutions are without teachers, principals and other staff. The state of schools in the hills is so miserable that there are just one or two teachers to take all the classes.
In other areas, primary and high school level institutions are proper infrastructure. The school building is so dilapidated that teachers prefer to take their classes out in the open, and students have to attend classes in the scorching sun during the summer season. Such institutions' pathetic and terrible conditions expose the poor utilisation and tall claims of Union government schemes such as Beti Padao and Beti Bachao. During the monsoon season, the situation turns from bad to worse; three or four different classes are being taught in one room during these unprecedented times.
People are moving towards urban areas of the state- Dehradun and Haldwani- from hills due to a lack of adequate education facilities. Like other Himalayan states, teachers get convenient postings as they stay in their favourite place in the state's capital or other urban areas. Allegedly, some teachers get such convenient transfers, either through paying bribes or using similar means.
On the other hand, the students face the maximum brunt as, in the hills, they travel several miles to reach their schools. The sordid state of affairs is visible in the lack of basic facilities like drinking water, electricity, playgrounds, computer labs, modern learning equipment, etc. 
Parvati, from Thano village of the state whose daughter Tanya studies in one of the schools, narrated the daily struggles of many parents like her. She revealed that her daughter travels 16 km every day to reach the school. Parvati accompanies Tanya every day to Nadhikalan village from Badkot through the forest path, which is extremely difficult and dangerous due to wild animals. From Nahikalan, Tanya and other children go to her school in Sindhwala village every day. After leaving her daughter at school, Parvati returns to her village and goes to Nahikalan in the afternoon to bring her home. The situation worsens during heavy rains due to the high probability of floods and landslides.
Tanya's family thinks they will move out of the area like other villagers to avail better education for their daughter. "As a mother, I worry about the future of my kid," Parvati said. Tanya aspires to become a doctor. She hopes that the new government would provide better infrastructure, quality education and send sufficient teachers in their area to help her finish her studies and pursue her dream.
There are hundreds of regions like Thano where people are going through unimaginable pain. The whole world is connected through the internet in the modern world; however, there are hundreds of villages where people are still deprived of internet and phone connectivity.
The author is the national spokesperson of the J&K Students Association and a commentator on political developments in Uttarakhand. The views are personal.
Get the latest reports & analysis with people's perspective on Protests, movements & deep analytical videos, discussions of the current affairs in your Telegram app. Subscribe to NewsClick's Telegram channel & get Real-Time updates on stories, as they get published on our website.
Subscribe Newsclick On Telegram