Victory! Shanti Basfore Released From Assam Detention Camp
The 60-year-old Dalit woman becomes the 41st person to be released on conditional bail with CJP's help.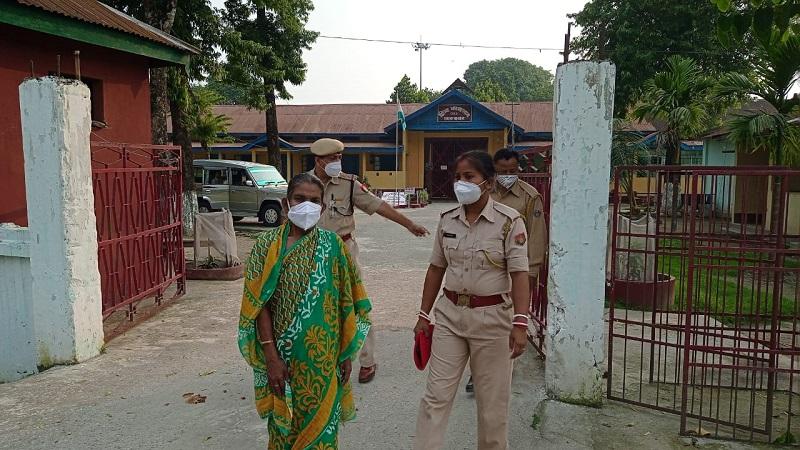 In April this year, CJP had brought to you the story of Shanti Basfore, a 60-year-old Dalit woman who has been languishing behind bars at the Kokrajhar detention camp since May 2019. We had met her daughter Champa who was deeply traumatised by her mother's incarceration. But on June 4, we finally secured Shanti's release on conditional bail.
"My mother is finally home after two years! You have no idea what we went through during that time, wondering if she had eaten, if she had been able to sleep, what was her condition," says a visibly relieved Champa. "I appeal to the government to ensure that no one else has to endure what we did," she says.
While Shanti was herself deeply overwhelmed, she did manage to say a few words, "There are many others who have suffered the way I have suffered. I am grateful to CJP and I hope you will also help many others. You have my blessings."
Brief background of the case
Shanti, a Dalit woman, hails from Ramraikuti (Part-2) village that falls under the jurisdiction of Agomani police station in Dhubri district. Her home is located only half a kilometer from the Indo-Bangladesh border, and far away from urban centers like Assam's capital city of Guwahati that is 300 kilometers away.
Her neighbours were baffled when she was first dragged away to a detention camp. "I was born and raised in this village and have known Shanti ever since we were children," says her neighbour Indrani Das. "Suddenly, one day police came and said she was a D-Voter. They took her away to a detention camp," she says adding "This is ridiculous because I have known her all my life!"
Shanti's father, Panjabi Basfore, was a permanent resident of Ward 8 that falls under Police Reserve Dhubri in the same district. He had his 1956 legacy data in his own name. But after he died, Shanti was married away when she was still in her teens to Badonlal Basfore. The couple's names appear in the voters' list.
A reference was made against her and in November 2017, she was served notice asking her to appear before the Foreigners' Tribunal (FT) in Dhubri in December 2017. But owing to either ignorance or poverty, Shanti failed to appear before the FT and was declared foreigners ex parte. She was subsequently sent to the Kokrajhar detention camp.
Hussain Ali, CJP senior Community Volunteer and another one of Shanti's neighbours explains, "I know her parents. I remember when they got married. I have known Shanti since the day she was born." He says, "I have seen the family suffer as they ran from pillar to post organising her documents. Then they had the misfortune of hiring a lawyer who just took them for a ride."
Challenges in securing bail
CJP faced challenges in securing bailors for Shanti Basfore. "The first time there was a minor discrepancy in how the bailors name appeared on two different documents, so that application was rejected. The second time, the bailor's land tax clearance certificate needed to be verified, but government offices were shut due to Covid, which is why it took a long time," explains Nanda Ghosh, CJP Assam state in-charge. The entire process took nearly two months because of this.
District Volunteer Motivator Habibul Bepari and senior Community Volunteer Hussain Ali worked hard to not only maintain constant communication with the Basfore family, but also persevered despite all obstacles in getting all paperwork in order despite the Covid induced lockdown. Ashikur Ali who doubles as our driver and photographer was also a very valuable resource during the entire ordeal.
Basfore family stays strong, CJP persists
"Our team was deeply moved by the family's plight. After Shanti was sent to the detention camp, her son apparently could not bear the trauma and lost his mental balance. He went missing and still remains untraceable," say Ghosh. "Meanwhile the entire family is dependent on Champa's meagre income as a Safai Karmachari. Champa made sure her children stayed in school. Her son is in class 10 and daughter in class 12 in the Science stream," he adds.
While on the one hand, the Basfore family's courage inspired us, turns out our persistence also did not go unnoticed. "On the day we secured Shanti's release, people of all religious and ethnic backgrounds from the entire panchayat held a special ritual to welcome Shanti and team CJP. It was very overwhelming," says Ghosh.
Indrani Das says, "I remember the day the CJP team first visited Champa. Before that she was completely helpless. Nobody has done as much for the family as CJP." She further asks, "The government is just toying with people's lives. Are people only valuable as voters?"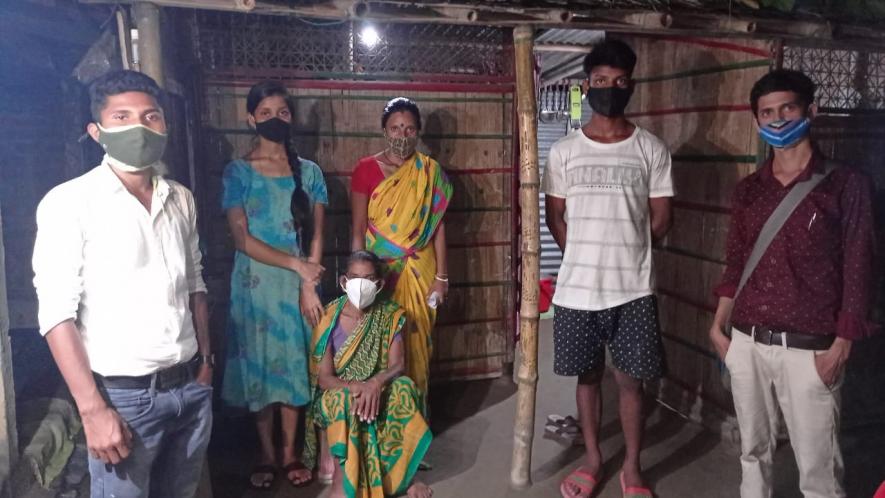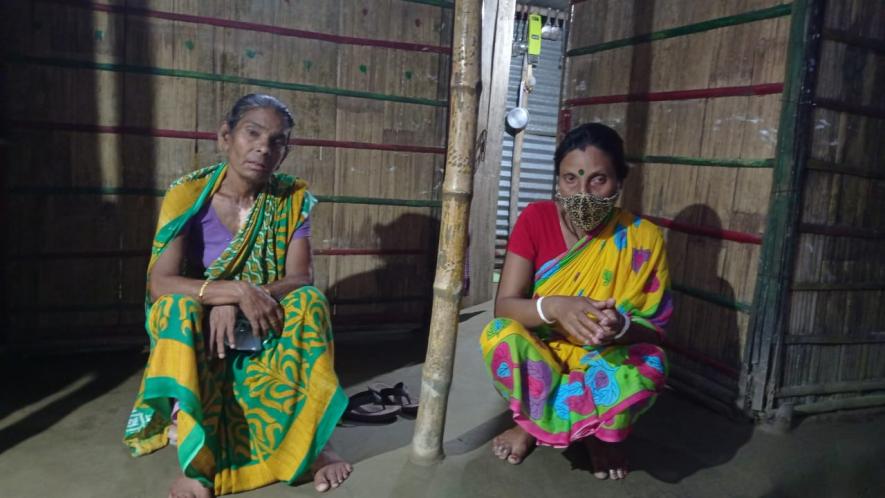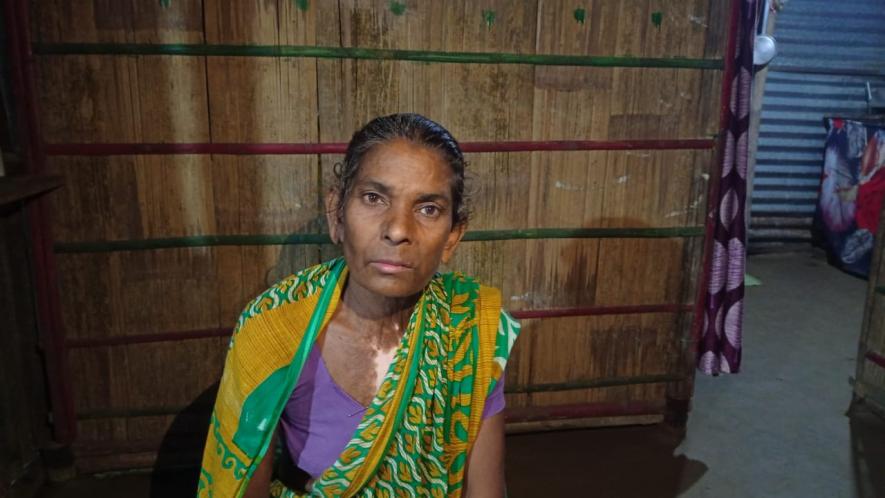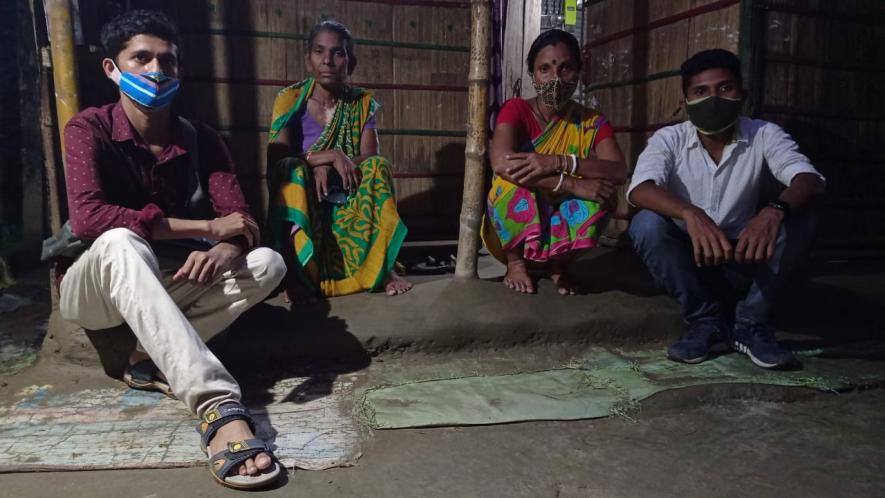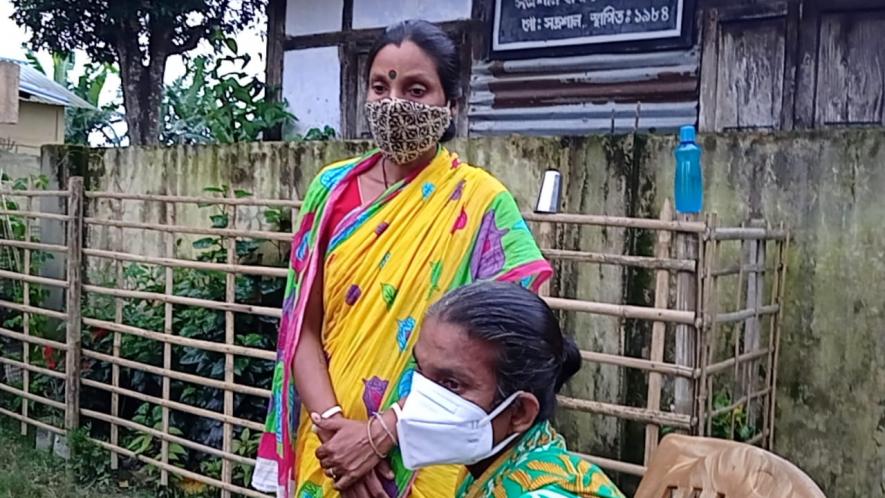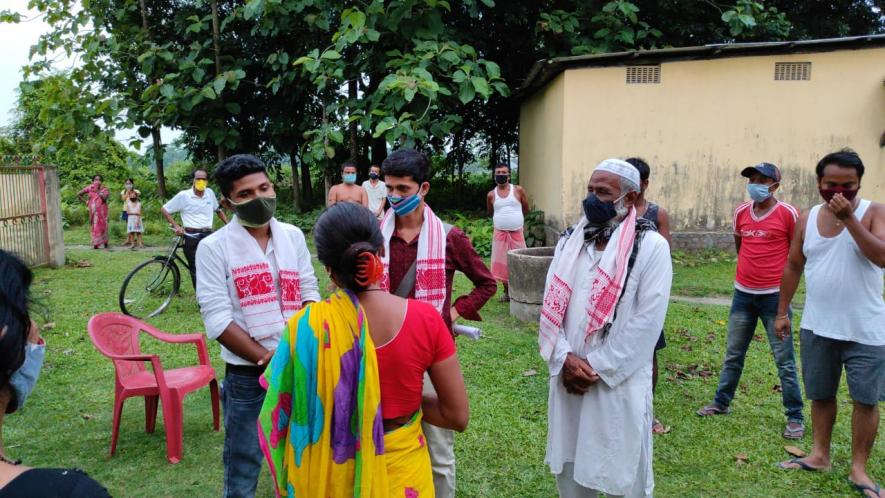 Courtesy: Sabrang India
Get the latest reports & analysis with people's perspective on Protests, movements & deep analytical videos, discussions of the current affairs in your Telegram app. Subscribe to NewsClick's Telegram channel & get Real-Time updates on stories, as they get published on our website.
Subscribe Newsclick On Telegram