Violence and Assault Targeting Dalits Rock Uttar Pradesh
Two disturbing cases of violence against Dalits surface - one involving a deadly beating over unpaid wages, and another case of rape, extortion, and forced consumption of beef.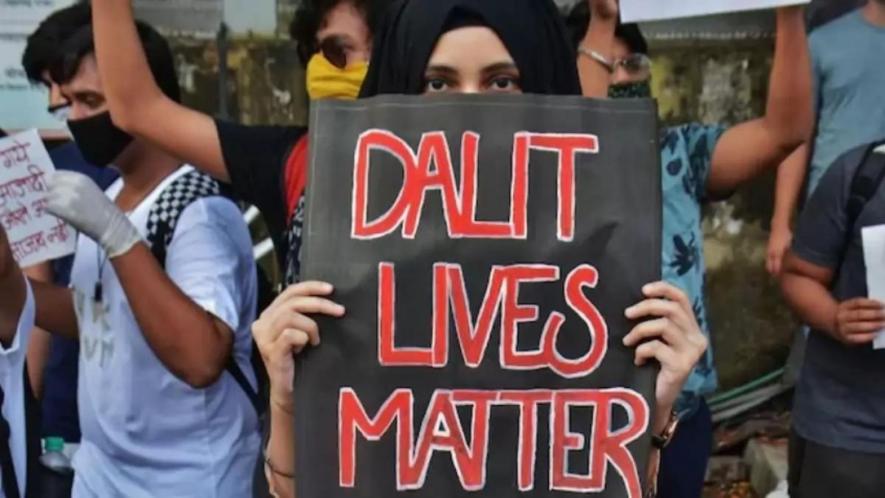 As September arrived, a number of new cases of violence against Dalits have arisen. Last month, Sabrang India brought its readers a number of cases of violence against Dalit men, women, and children that were to a large extent widely unreported in the media or failed to gain traction on social media. Sabrang India covered incidents from Tamil Nadu to Madhya Pradesh. For instance, in the month of August itself Tamil Nadu reported two separate incidents of attacks on Dalit School students, Maharashtra saw a Dalit woman brutally assaulted in public view, and Rajasthan witnessed the tragic deaths of two Dalit youths. Additionally, Maharashtra reported horrifying incidents of Dalit boys being tied and assaulted, another case of a Dalit man being murdered, and another young Dalit man mercilessly beaten to death in Madhya Pradesh's Sagar district. The least seems to be never-ending. Yet, this week again two more incidents have come to light.
Sultanpur, Uttar Pradesh
This chilling incident from UP reveals the prevalence of caste-based violence in India. An 18-year-old Dalit youth was killed in Sultanpur allegedly for a simple demand of Rs 1200 of unpaid wages for a full four days of labour at a farm in Baramadpur village. The victim's elder brother spoke to The Quint, stating, "This is the price one pays for being a Dalit in this country. What was his fault? They killed him for just Rs 1200. That's how cheap our lives are."
On August 25, around 3 pm, the victim went on his cycle to collect the owed wages at the house of one Anuj Yadav. However, by 7 pm that same evening, Girijesh Yadav arrived at the victim's home informing them that the young man had met with an "accident" and had been hospitalised in Ambedkarnagar's civil hospital. Upon reaching the hospital at 8 pm, the family was informed their loved had already passed away.
The FIR, registered on August 26, raised suspicions as it became evident that the injuries on the victim's body were not from an accident. The complaint pointed out that the youth had been attacked with a sharp object, according to the report by The Quint.
An FIR was lodged under section 302 (murder) of the Indian Penal Code and relevant sections of the Scheduled Caste and Scheduled Tribe (Prevention of Atrocities) Act. While one of the accused, Digvijaya Singh, surrendered and is in police custody, authorities have been actively searching for another person who is unidentified thus far.
In the wake of this horrifying incident, about 300 Dalits in the region have staged a protest, demanding stringent action against the accused. The victim's brother has spoken about the need for stronger more stringent measures, stating, "The sections mentioned in the FIR are too weak, and these incidents have become commonplace. The administration needs to take strict action against the accused."
Inspector Sanjay Kumar Verma, the Station Officer at Akhandnagar police station, conveyed to The Quint that, while Digvijaya remains in police custody, the search for the unidentified individual named in the FIR is still an ongoing priority. The police has stated, "The case is actively under investigation. Digvijaya Singh, one of the accused, surrendered to the authorities and is currently in police custody. Our efforts are focused on identifying the person who assisted in transporting the victim to the hospital."
The victim's brother has further voiced concerns, by asserting, "They think its okay to hit a Dalit. But even though casteism is rampant in our village, a case like this is still shocking because this has never happened before."
Bareilly, Uttar Pradesh
In a separate harrowing incident from Uttar Pradesh's Bareilly district, a Dalit woman endured a traumatic ordeal at the hands of two Muslim men. The survivor was deceived into visiting a hotel by her Muslim friend, where she was subjected to rape, filmed, and forcibly fed beef by her assailants, according to India Today.
The accused individuals, identified as Shoaib, a B Pharma student, and Nazim, a barber by profession, also recorded the heinous act and proceeded to blackmail the survivor, demanding a staggering Rs 5 lakh. Subsequently, they dispatched the video to the survivor's fiancé and attempted to flee to Kashmir, where Nazim operated a shop.
Fearing the repercussions of the blackmail, the survivor reported the incident to the police. The survivor had borrowed money from her Muslim friend, aiming to repay it. However, on September 2, she was lured to a cafe by the accused woman, where the two male culprits awaited. She was then tricked into going to a hotel where she was brutally gang-raped.
In response to the victim's complaint, the police registered a case under relevant sections of the SC/ST Act. All three accused individuals have since been apprehended.
In the case of Dalit women, data from the National Crime Records Bureau reveals that a staggering 45 % rise in reported cases of rape involving Dalit women between 2015 and 2020 occurred. Shockingly, this data also highlights that on average 10 incidents of rape against Dalit women and girls were reported daily in India during this period.
Furthermore, findings from the National Family Health Survey conducted in 2015-2016 demonstrate disturbing trends in sexual violence rates. Scheduled Tribes (Adivasi or Indigenous Indians) experienced the highest rate at 7.8 %, followed by Scheduled Castes (Dalits) at 7.3 %.
What remains alarming is that in March 2023, the Indian government informed Parliament that a staggering number of over 1.9 lakh cases of crimes against Dalits were recorded during the four-year period from 2018. According to data from the National Crime Records Bureau, Uttar Pradesh has alone reported 49,613 cases of total atrocities and attacks on Dalits (11,924 in 2018, 11,829 in 2019, 12,714 in 2020, and 13,146 in 2021). Union Minister of State for Home Affairs, Ajay Kumar Mishra, shared this information in response to a question posed by BSP MP Girish Chandra, who inquired about mechanisms for monitoring such incidents.
In total, India registered 1,89,945 cases of crimes against the Dalit community during the four-year span (42,793 in 2018, 45,961 in 2019, 50,291 in 2020, and 50,900 in 2021). Out of all these cases, chargesheets were filed in 1,50,454 of these cases which resulted in about only 27,754 convictions. These are records of only reported crimes having taken place, there is no way to account for cases that never reached law enforcement officers.
Get the latest reports & analysis with people's perspective on Protests, movements & deep analytical videos, discussions of the current affairs in your Telegram app. Subscribe to NewsClick's Telegram channel & get Real-Time updates on stories, as they get published on our website.
Subscribe Newsclick On Telegram