Virginity Tests, Penalties and Violent Punishments: Vigilantism of Kanjarbhat Caste Councils
'Do you see how the police can beat up people? Our jaat panchayat does not do that. People get to talk and justice is quick,' a member of the community says.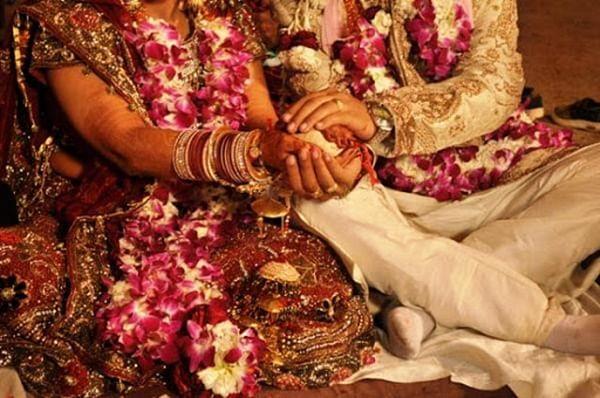 Representational Image. Image Courtesy: Free Press Journal
Kolhapur: Even with restrictions on movement across Maharashtra given the COVID-19 scourge, a mother-daughter duo loiters on the road here at Rajendra Nagar, in the scorching heat, waiting for customers to buy their illicit liquor for Rs 10. The phenomenon is not unique to a lockdown-like scenario, the two belong to the Kanjarbhat community, the members of which are infamous for selling illicit liquor across the country. However, there is another thing the community has made headlines for in the past, in fact as recently as earlier this month; two sisters went through a virginity test due to diktats by a jaat panchayat (caste council).
The mother-daughter duo believes that it is because of jaat panchayats that they exist; they are reluctant to talk about it. While the mother denies the tradition of a virginity test, her 18-year-old daughter acknowledges its existence and says it should continue as it is.
A jaat panchayat is a meeting led by chosen community elders where civil and criminal disputes are heard. This is an extra-judicial system, illegal under the Maharashtra Protection of People from Social Boycott (Prevention, Prohibition and Redressal) Act, 2016. There is no vote to choose a panch (judge), the position is often passed from father to son. Such panchayats are held by different communities in other states too. They go by different names, like Haryana's khap panchayat, and follow different rules. However, all are illegal as they have no legal standing to pass orders.
Megha (22) and Sanjana Gumane (20) braved social repercussions when they filed a case against their husbands and their in-laws at the Rajarampuri Police Station. The sisters married into the same family, to two brothers. They were coerced into an alleged virginity test. My husband and my in-laws threatened me with rape after I failed the virginity test, Megha says in the FIR. Megha adds that a jaat panchayat was held whereby the panch declared a penalty of Rs 40,000 to be paid to him, and then came the final verdict, of a social boycott.
Passing a virginity test depends on whether or not there are bloodstains on a white bedsheet a couple consummates on, the blood indicates breaking of the hymen. A woman is called a 'false wife' by her husband when she fails such a test.
It is noteworthy that this misogynistic obsession with virginity is not limited to the Kanjabhats but that it happens across communities in different parts of the country. A report stated that demand for Hymenoplasty, a surgical procedure to restore the hymen, had gone up in a few government hospitals which offered it. According to the report, there were at least two to three cases a month in 2017 at the Lok Nayak Hospital in Delhi. Hymenoplasty is offered by private cosmetology clinics around the country. Virginity tests and Hymenoplasties happen all over the world.
A report titled 'Eliminating Virginity Testing: An Interagency Statement', by the World Health Organisation, the United Nations Human Rights Council and the UN Women, states that countries where this practice has been documented include Afghanistan, Brazil, Egypt, India, Indonesia, Iran, Iraq, Jamaica, Jordan, Libya, Malawi, Morocco, Occupied Palestinian Territories, South Africa, Sri Lanka, Swaziland, Turkey, the United Kingdom of Great Britain and Northern Ireland and Zimbabwe.
Virginity tests violate human rights and have no scientific merit, the report adds. They have been associated with immediate and long-term consequences detrimental to a woman's physical, psychological and social well-being.
"One of the most widespread myths about virginity is that it can be proven by the presence of an 'intact hymen'. The term 'intact hymen' has no anatomical correlate and should not be used," the report reads.
The sisters refused to comment on the case or the jaat panchayats.
Where are the FIRs?
Senior inspector Sitaram Dubal of the Rajarampuri Police Station says that he had heard of an incident similar to Gumane's a few years ago. He says that this was the first time he registered a case that included a virginity test and a jaat panchayat. It was registered under the Social Boycott Act of 2016 (SBA).
"We cannot simply arrest people because they are sitting together. It is only when that group passes [an extrajudicial] judgement that we can take action," Dubal says.
According to a Newsclick report, only ten FIRs have been registered in the state under the Social Boycott Act over the past three years. The Act was meant to prevent the extra-judicial activities of a jaat panchayat.
Late Dr. Narendra Dabholkar, a rationalist who founded the anti-superstition organisation Maharashtra Andhashraddha Nirmoolan Samiti (MANS), had long-campaigned against jaat panchayats.
Sujata Mhetre and Geeta Hasurkar from MANS helped Gumane in filing an FIR. Mhetre says that often victims find it hard to register a case themselves, that they are fearful, and an activist's intervention is needed.
"Their aunt went through a similar ordeal, and now them. How many more women need to go through this? The chain had to be broken," she says. Mhetre adds that there was no specific place where a jaat panchayat is held. However, in this case, it was held at the often-secluded Asoba temple.
The temple is situated on a hilltop, it is spacious and surrounded by trees; the devotees are predominantly from the Dhangar caste. It has an elevated circular platform with a tree in the middle at the back. Vijay Sangar, a frequent visitor,says that he has witnessed a jaat panchayat here. He says the panch sit on an elevated platform while the community members sit opposite them. "The members bring along bamboos with them," he says.
The priest of the temple, Baburao Hazare, is aware of this. He asks: How can we ask them not to sit or congregate here? It a temple open-to-all, he says.
Stronghold of Patriarchal Traditions
One sentiment echoes amongst community members: A panch is equivalent to a god.
In 2018, 200 men and women from the Kanjarbhat community held a demonstration in Pune against a group called 'Stop the V-ritual'. The group has been a vocal critic of virginity tests and jaat panchayats.
The group was started by Vivek Tamaichekar when he was a student at the Tata Institute of Social Sciences (Mumbai). Tamaichekar belongs to the Kanjarbhat community as well. He currently works with the Swades Foundation, a rural development NGO currently focused on the Raigad district.
The women in the community are the victims of a patriarchal mindset where they fail to see what is wrong with the concept of a virginity test, he says. Jotirao Phule used to say that a slave rises from slavery only when he realises that he is a slave, he adds.
Tushar Bagade (name changed) lives in the Kanjarbhat community ghetto. Surrounded by dilapidated houses, his house is one of the better ones with a small metal gate at the entrance of a tiny corridor that leads to the main door. He is amongst the few relatively well-off living in the area, and does not sell illicit liquor to survive. He says he works with the Railways and that he is educated.
"In case of a rape, the panchayat will ask the boy to marry the girl and if he does not agree then he is handed over to the police," he says. It is the panch who decides if a woman is lying in such cases, he adds.
All panches instinctively know what is right, he says.
Many like Bagade fail to see how such verdicts by jaat panchayats can be problematic. They believe the community is protecting women by continuing to adhere to these norms.
His elderly female neighbour listens to the conversation and asks: 'Otherwise who will marry the woman?'
When asked how one becomes a panch, he says: "If some member of the community voices his opinion too often and that makes sense to us, we can invite him to be a panch in our disputes."
Tamaichekar says the community members do not look for progressive thoughts while choosing their panch.
Rohit Gumane (49, name changed) has two daughters, one in class 7 and another in class 12. He sells illicit alcohol for a living, and lives in a dilapidated house in the community ghetto at Sarnobatwadi. Like Bagade, Gumane too believes a panch instinctively knows what is right. "They have their own process. They are smart," he says.
He says some rules of the community need to be changed but not all; he does not specify what rules and what changes. "I can tell you one thing, our community will never give up virginity tests. It is necessary," he says.
Why is it necessary? Gumane says it is not to let the women from the community mingle with outsiders, to instill fear, and to have a "pure" wife for themselves.
Both, he and Bagade, say that the jaat panchayat offers the community quick justice that the judiciary may not.
Another person from the community, who does not wish to be named, is a B.Sc. student. He says: "Do you see how the police can beat up people? Our jaat panchayat does not do that. People get to talk and justice is quick."
However, Tamaichekar believes this is another way to rationalise something that cannot possibly make sense. "Panchayats [are the glue that] make them stick together. They have only seen Panchayats since they were born," he says.
People from the community like to live among themselves, they barely make friends with people outside the community, Tamaichekar says.
When disputes within the community happen, a good amount of money is given to all the panch who were involved in resolving it. There is no fixed amount for all. A panch often knows the financial situation of people whose case they give judgements on. The amount is set knowing fully well that the person can pay up.
The More Bizarre
Gumane says a person is required to hold hot metal in her hands. If their hands burn, they've lied to the panchayat. Tamaichekar says this happens in cases of adultery, and that the person who goes through this ritual is a woman.
"There is no scientific rationale here," he says.
Tamaichekar gives a glimpse into another form of punishment: they put stones in a chapati dough and throw them at a woman. Such punishments usually happen in an isolated area, like a shamshan ghat (cemetery). He says this has become symbolic at some places and only dough is thrown at the woman, he is quick to add: But, why even do that? We have our Constitution, how can someone do this? They are abusing the woman.
Bagade says that a woman who speaks up against the community faces a social boycott. "She can live in our area but she can't interact with us. Our children can't play with hers, she cannot visit our social events," he says.
Tamaichekar himself is facing a social boycott from his community as he and his married partner publicly refused to go through a virginity test. He says it does not affect him as he is anyway cut off from the community. However, he says for someone who is in close contact with the community, it can be very hard to deal with.
He says his father was a panch and his early childhood memories are of jaat panchayats. Even as a child, Tamaichekar was never in favour of these traditional practices. It was education and good peers that concretised his stand. Some like Tamaichekar and the two sisters continue to fight the diktats of jaat panchayats, while most surrender to it because life is relatively easier that way.
The writer is a student at the Asian College of Journalism.
Get the latest reports & analysis with people's perspective on Protests, movements & deep analytical videos, discussions of the current affairs in your Telegram app. Subscribe to NewsClick's Telegram channel & get Real-Time updates on stories, as they get published on our website.
Subscribe Newsclick On Telegram