Voluntary Licensing Agreements between MPP and Big Pharma – Increasing Monopoly Power
The recent agreements between Medicine Patent Pool and Big Pharma are being projected as benevolent gestures from pharma companies in sharing their patented technologies with other countries. The fact is it is working towards cementing its monopoly power further.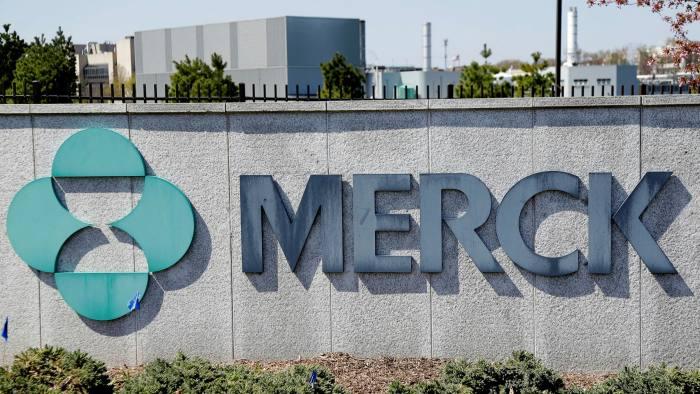 The development of anti-viral oral pills to combat COVID-19 will, hopefully, make the fight against the pandemic more promising. While Merck has developed the anti-viral pill Molnupiravir, Pfizer has come up with the anti-viral pill to be sold under the name Paxlovid.
In a recent development, Merck signed an agreement with the Medicines Patent Pool (MPP). Subsequently, Pfizer has also gone ahead and signed a voluntary licensing agreement with MPP. The move is being projected as a responsible gesture from the pharma companies and a success of MPP in expanding affordable access to medicines.
However, experts who have studied the Merck-MPP agreement have raised several concerns. The counterview argues that the agreement between Merck and MPP strengthens the monopoly power of the pharma company.
"The Molnupiravir VL is like a market-guarding wolf dressed as an access-expanding lamb," says Sergiy Kondratuk, International Treatment Preparedness Coalition (ITPC)
Voluntary Licensing Weakening Compulsory Licensing Mechanism
Unitaid established the MPP in 2010, which remains its main funder along with financial support from the Swiss Agency for Development and Cooperation (SDC) and the Japanese Government. It is an UN-backed public health-driven business model to make affordable treatments accessible across low and middle-income countries through voluntary licensing mechanisms. MPP negotiates with patent holders to get voluntary licenses and then enables generic companies to manufacture and sell the patented products on a non-exclusive basis on payment of royalties.
Voluntary licenses (VL) are private contractual agreements through which patent-holding pharmaceutical corporations (licensors) set out the terms under which a generic version of a patented medicine can enter the market from alternate suppliers (licensees). On the other hand, compulsory licensing (CL) is one of the flexibilities provided in the field of patent protection under WTO's agreement on intellectual property — the TRIPS (Trade-Related Aspects of Intellectual Property Rights) Agreement. Under a CL, a government allows someone else to produce a patented product or process without the patent owner's consent or plans to use the patent-protected invention itself, thereby breaking the patent monopoly.
Sudip Chaudhuri, former Professor, Indian Institute of Management, Kolkata, explains, "In voluntary licenses, patent holders have bigger opportunity to influence the royalty, geographical areas for sales and other conditions." On the other hand, "CL is not easy. Conditions, as laid down in the TRIPS Agreement, need to be satisfied. It is time-consuming. Patentees invariably oppose CL, and extensive and uncertain litigation follows. It is also subject to political pressure from developed countries.
However, the experience with VL arrangements with MPP over the years has shown that pharma companies continued to impose restrictions on the countries eligible for licensing. Many countries with manufacturing capacities have been excluded, and in countries not covered under licensing through MPP, prices remained high and unaffordable. "Thus, globally, voluntary licenses under MPP cannot be considered to be a substitute for compulsory licenses", says Chaudhuri.
"MPP has facilitated in practically destroying the use of compulsory licensing (CL). The US government, through the USTR, has been pushing states not to use CL. The MPP has given them enough room to do so. As a result, the CL has become a blunted instrument. The pharma companies have been able to deflect the use of CL successfully. They got kudos from the governments and sections of civil society. As a result, under COVID-19, neither the TRIPS waiver has come through nor have countries issued any CL.
Consequently, huge swathes of humanity have not been able to access the COVID-19 vaccines. And they will not be able to access COVID anti-virals either. Civil society is as accountable for this as are big pharma and developed country governments", says Anand Grover, a senior advocate at the Supreme Court of India.
Exorbitant Price Despite Substantial Public Funding
Merck's contract price to the United States is USD 700/course of treatment. However, researchers have estimated a sustainable generic price to be only about USD 20/treatment course (5-day course), including a 10% profit margin and taxes. An earlier analysis of the industrial synthesis of molnupiravir had estimated a sustainable generic price of USD 4.35-USD 7.70/treatment course production, including a 10% profit margin and taxes.
Thus, the current contract price of USD 700 is about 35 times the estimated sustainable generic price using current market prices for the active ingredient (API). With optimisation of molnupiravir synthesis and a resulting drop in API cost, the US price would be equal to about 161 times the estimated sustainable generic price!
As pointed out by the Third World Network (TWN), Molnupiravir was invented by Emory University's Drug Innovation Ventures at Emory (DRIVE) with substantial public funding (approx. $35 million between 2013 and 2020). It was subsequently licensed to Ridgeback Biotherapeutics.
MPP increasing the Monopoly Power of Big Pharma
As analysed in the TWN, the Merck-MPP agreement is questionable on several grounds.
Firstly, the patent application filed by Emory University is "frivolous for the claims are neither inventive nor novel, hence not patentable". In India, there have already been pre-grant oppositions filed against two pending patent applications at the India Patent Office. Similarly, in Indonesia also the patent application filed has been opposed.
Secondly, the agreement excludes a large number of developing countries, including Argentina, Brazil, Colombia, Kazakhstan, Mexico, Peru, Russia, Ukraine, Thailand, Turkey, and several others. To access molnupiravir, these countries will have to pay USD 700 per treatment course against the estimated generic price of USD 20.
Thirdly, the Merck-MPP agreement recognises Merck's right to royalties in the absence of any patents in most of the included territories. TWN argues that "no such rights exist in the first place" and that this is a departure from MPP's practice of making royalties payable only where there is a granted patent in force, as noted by MPP's Expert Advisory Group itself.
However, at least these royalties will not apply until the World Health Organisation declares the end of the Public Health Emergency of International Concern regarding COVID-19.
Moreover, royalties are set at 5% of net sales to government entities and public purchasers in the Territory and 10% of net sales to commercial entities in the Territory. According to the TWN, "In comparison to previous MPP licences (several of which have been royalty-free), the proposed royalties are extremely high and divide the market into public and private sectors. This especially compromises access in developing countries where most people depend on the private sector for their healthcare needs."
A release by the Make Medicine Affordable Campaign points out that "the MPP-Merck VL includes unprecedented new language and new provisions that contradict the spirit of voluntary licensing as the solution for speeding up access to lifesaving COVID-19 diagnostics, vaccines and treatment during a pandemic. For example, a new provision in the license allows Merck to terminate the VL with the MPP if their Molnupiravir patents are challenged by any sub-licensees." This also goes against the core principles of MPP, as noted in the TWN.
With Pfizer also entering into a similar agreement with MPP, Yuanqiong Hu, senior legal policy advisor for MSF's Access Campaign, said in a statement on November 16, "We are disheartened to see yet another restrictive voluntary license during this pandemic while cases continue to rise in many countries around the world. The world knows by now that access to COVID-19 medical tools needs to be guaranteed for everyone, everywhere if we really want to control this pandemic."
The newly developed drugs by Merck and Pfizer have apparently shown high efficacy against COVID-19. However, "Accessibility matters more than the effectiveness itself of vaccines and drugs when it comes to fighting the COVID-19 pandemic," says Zhuang Shilihe, a Guangzhou-based immunologist. Given the large persisting gaps between rich and poor countries in access to vaccines, drugs and therapeutics, it remains to be seen whether the tool of compulsory licensing is invoked by countries such as India. To date, there has been no CL issued despite countries having the potential of manufacturing generic variants. Will Big Pharma continue to prevail?
Get the latest reports & analysis with people's perspective on Protests, movements & deep analytical videos, discussions of the current affairs in your Telegram app. Subscribe to NewsClick's Telegram channel & get Real-Time updates on stories, as they get published on our website.
Subscribe Newsclick On Telegram