Wasim Jaffer's Treatment Marks a Frightening New Communalisation of the Cricket Field
Accusations against former India player Wasim Jaffer of being a communal presence in the dressing room by the honchos of the Uttarakhand Cricket Association has been the headline news of the last few days. Few of Jaffer's colleagues have stood up for a man whose repute has been beyond reproach. The BCCI has not taken note or action either.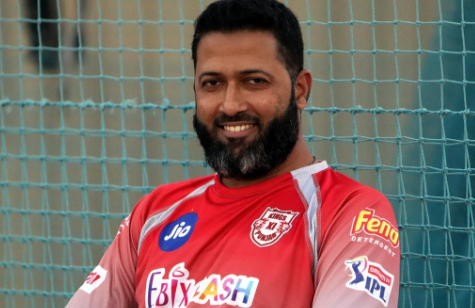 To find Wasim Jaffer not receiving enough support from his former colleagues when attacked by an insignificant official of a state unit is indescribable.
The Indian cricket team's tour of the West Indies in 1971 will be remembered for multiple reasons; the second Test at Port of Spain was India's maiden victory against the West Indies. It also turned out to be India's first series win against Gary Sobers' men. Most importantly, it was batting maestro Sunil Gavaskar's debut series.
The series, however, kicked off a storm even before the players had boarded the plane. In January 1971, when the selectors met in Bombay (now Mumbai) to pick up the squad, Mansur Ali Khan Pataudi was removed as the captain after 10 uninterrupted years at the helm.
Naturally, the decision didn't go down well with a large section of fans. The chairman of the selection committee, Vijay Merchant, had to bear the brunt as it was his casting vote that made Ajit Wadekar the new skipper. There were too many theories on why Pataudi was dumped. 
While the cricket board said form and recent performance of the national team were prime reasons for Pataudi's ouster, some felt Merchant had a personality clash with Pataudi. Some even recalled how Pataudi's father, Iftikhar Ali Khan, was made the captain at the expense of Merchant for the 1946 tour of England. Pataudi's caustic remarks against the government's decision to abolish the privy purse for families of erstwhile princely states of India was also cited as a possible issue in some quarters.
Also Read | Yoshiro Mori Resigns as President of Tokyo Olympics Organising Committee; Gender Issues Remain
The debate could have taken a turn for the worse. It was a time when India-Pakistan political tension was at its height – 11 months later the two nations were engaged in a 14-day war. Thankfully, no such thing was dragged into cricket then. Because, sporting platforms in India were never used to play political or communal cards. Today, that is no longer the case. 
That invisible yet strong barrier has been removed in cricket; and removed successfully. The incident regarding former Test cricketer Wasim Jaffer being labelled a communal person by an official of the Uttarakhand cricket association has made one thing clear – now, in Indian cricket, one can stand up, bring such serious allegations against a person of repute and get away with it. Without being warned or told to restrain themselves. Without any fear of repercussion, particularly if you sit on the majoritarian side of the fence. 
Frankly, issues like whether Jaffer selectively picked up cricketers from a particular community or invited a religious preacher for team meetings have become totally irrelevant now. What has come to the fore from this unsavoury controversy is the deafening silence of the official body of Indian cricket. That the Board of Control for Cricket in India (BCCI) has preferred not to waste a word on the issue is most surprising. And heartbreaking for those who still maintain that cricket in India is not just sport, but a pan-India movement that unites this plural society unlike anything else.
Under normal circumstances such a serious issue, that strikes at the very fabric of the system, would have prompted the national body to intervene. After all, the very integrity and reputation of the sport is at stake. To expect the head of the cricket board to be a little more proactive won't be too much – only a few days ago, despite his ill health, he took time to retweet what some of his former teammates had to say on interference of foreign elements on India's internal matters. It is of course a different issue if the board chief felt the recent mud-slinging was an internal matter of Uttarakhand cricket. 
Also Read | Play Halted After Snap Covid-19 Lockdown Imposed in Melbourne
Though a champion of domestic cricket, Jaffer didn't really set the stands on fire during his 31-Test career. But with five Test centuries under his belt, he is not an unknown either. To find him not receiving enough support from his former colleagues when attacked by an insignificant official of a state unit is indescribable. Especially when many of his former teammates are often vocal on social media on matters not strictly related to cricket.
More painful is the apparent indifference of top cricketers towards a teammate with whom they shared dressing rooms for years together. India vice-captain Ajinkya Rahane's comment on the issue is a perfect example. "Sir, I don't have an idea regarding this issue, what has happened, so I don't think I should comment on this…" is what Rahane had to say on his former Mumbai teammate's current status. The country's top cricketers seem unconcerned about what's happening with their colleagues in the same trade. 
Not that Jaffer is completely friendless. A few cricketers have come forward to offer support, Anil Kumble, Dodda Ganesh and Irfan Pathan the most significant names among them. To find Kumble saying, "With you Wasim. Did the right thing", is heartening, but monumental damage has already been done. Not to Jaffer alone, but to the game itself.
Favouritism in the selection process is nothing new; Indian sports was infected by this virus years ago; and there is no vaccine in sight. Such things have often created controversies, arguments and counter arguments. However superficial they are, they have regularly polluted the atmosphere of the sporting arena. But to give it a communal colour, that, too, by responsible officials, is a new experience. It leaves a bad taste in the mouth and raises fear that more such twists and turns could be given to simple sporting disagreements in the future to malign those who feel otherwise. It could be an easy ploy in the absence of checks and balances.
The Jaffer episode also brings back memories of an interesting incident that was narrated by Arumainayagam, a member of the 1962 gold medal winning Asian Games football team. In the 1960 Rome Olympics, the Mumbai-based defender SA Latif was set to become the captain as he led the team in pre-Olympics. 
In the end, the mantle of captaincy was given to star right winger PK Banerjee. It was later learnt that some people in the football federation felt that to have the coach, the manager and the captain from the same community could raise unnecessary controversy. Latif was hurt at losing the opportunity to lead the nation but didn't utter a word publicly and played the Rome Olympics. His family, Latif in tow, shifted to Pakistan later.  
Also Read | The Boys Played Well on Twitter; In Chennai, Not So Much
Arumainayagam said he was a member of the Indian team that finished runners-up in the 1964 Asia Cup in Israel. The team then went to Iran to play the Olympic qualifier and returned home via Karachi. For the stop over, the Indian team landed in Karachi at 2am. The airport's visitors' lounge was deserted but the Indian boys could spot the lone figure of Latif waiting to welcome his former teammates. 
"We were absolutely overwhelmed by his gesture," Arumainayagam recalled many years later.
Latif had his share of disagreements and disappointments during his fairly long stint with the national team. But he did not falter in his basic duty of reaching out to his teammates. Those who rush to social media at the slightest opportunity to defend the national cause, can learn a lesson or two from this long-forgotten graceful defender.
Get the latest reports & analysis with people's perspective on Protests, movements & deep analytical videos, discussions of the current affairs in your Telegram app. Subscribe to NewsClick's Telegram channel & get Real-Time updates on stories, as they get published on our website.
Subscribe Newsclick On Telegram