Future Trade in Water Bodes Poorly for Earth and its Communities
The decision to bet on water turns it into a tool to exercise social, cultural, economic and territorial control.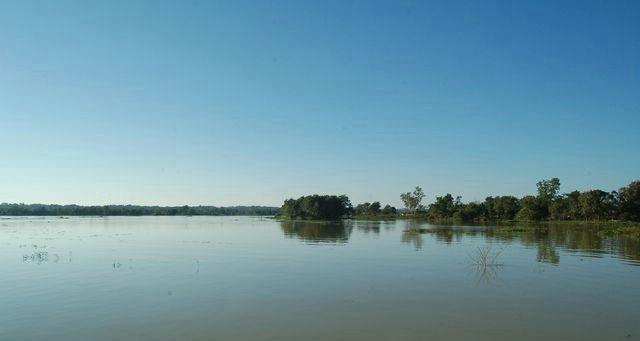 In mid-December 2020, future trading in water began on Wall Street for the American state of California. This was announced by the Chicago Mercantile Exchange (CME) in California. With this, the cost of water, which is essential to life and survival will fluctuate just like the prices of oil, gold or wheat. Yet another gift of nature has been put up for sale in the market, with a price that will depend upon availability and demand. 
Future trading is about fixing financial contracts which are obligatory in nature. They allow a buyer to receive delivery of or sell a particular asset at a pre-determined rate on a date fixed in the future. This allows traders to speculate in the direction of the market. 
Water trading is the process of buying and selling water-access entitlements, often, ironically, it is conducted in the name of "water rights". The terms of this trade can be either temporary or permanent, depending on the legal status accorded to "water rights". Some parts of western United States, Chile, South Africa, Iran and Australia already have water trading. 
With respect to water, the futures market will allow investors to purchase water at a specific price pre-decided for a future date. Chances are that this could become a benchmark indicator of water stress in a region. In the American West, this form of trading will allow hedge funds, municipalities and farmers to hedge their bets on the future price and availability of water. The trigger for this trade has been the droughts and wildfires in several states, including California. 
For decades there has been a strong push to market and trade water as a commodity. The market is huge: The Business Research Company put the global bottled-water market at a whopping $238 billion in 2017, with a compounded annual growth rate (CAGR) of 9.99% between 2017-2021. In 2021, the market has been estimated to be worth $350 billion. In India, this market reached around Rs.160 billion in 2018, and with a CAGR of 20.75% it is estimated to reach Rs.403.06 billion by 2023. This market is only for water meant for drinking purposes. 
In several countries, there have been successful push-backs against the trade in water. This newest move in California—to begin speculating on a vital component of nature that is essential to satisfy the basic condition for survival—exemplifies a new limit that companies are willing to cross for the sake of earning a profit. This is all happening at the cost of people and life itself. 
The world is going through serious survival challenges: climate change, the COVID-19 pandemic and its fallout, and the real risk of future pandemics. According to a paper recently co-written by Dr Anthony Fauci, director of the National Institute for Allergy and Infectious Diseases in the United States, and epidemiologist David Morens, the world has in all probability entered an "era of pandemics". Both have called for living in harmony with nature as the solution. 
Climate change and the current pandemic share common features, causes and effects. Both have painfully highlighted the importance of water. Both have heightened inequalities, between and within nations, and in India, also between the rural and the urban. Both are triggered by prevailing economic development models that unsustainably exploit nature. Both phenomena make it abundantly clear that even nature has its limits: when it is hurting, humans will suffer too. Unless, as a collective, people of the world take care of the planet and its resources, there may not be a future to look forward to. Ecological scientists have stressed that human health is linked to ecological health, and this brings us back to the issue of water. 
One of the major crises of global warming is going to have a fallout on water. According to the United Nations, water shortages could affect five billion people worldwide by 2050. If we continue unchecked, unmindful of such warnings, the demand for water will exceed its supply by far. And we know from experience that when such skewed equations come into play, markets take over the resource and speculate on it, creating a recipe for disaster. 
The decision to bet on water, as if it were an ordinary commodity, is to demean the resource and turn it into a tool to exercise social, cultural, economic and even territorial control. Severely criticising water trading, Arroj-Agudo, the United Nations Special Rapporteur on the Human Right to Safe Water and Sanitation said, "While there are on-going global discussions concerning water's environmental, social and cultural values, the news that water is to be traded on Wall Street futures market shows that the value of water, as a basic human right, is now under threat." The basic human right to safe drinking water was first recognised by the General Assembly and the Human Rights Council in a Resolution adopted in 2010.
Can a monetary value ever be placed on water? That depends on how "value" is defined. 
Water is not just one more resource for survival: it is key to food security, health and hygiene and to development. Water functions as the backbone of territories through which rivers pass, or where there are wetlands, lakes and aquifers, on whose survival our lives depend more than ever. It is a vital component of nature and also a source of its rejuvenation. 
The rejuvenation of nature is critical for human survival and development. World over, water is associated with civilisation, culture, history, mythology and food and it lays the foundation of every way of life. It is associated with peace and happiness, and even held as sacred. Can a resource so integral to humanity be given up for the sake of speculation? 
Proponents of water trade argue the new market will clear up some of the uncertainty around water prices, help municipalities and farmers "budget" for the resource. But treating water as a tradable commodity puts a basic human right into the hands of financial institutions and investors. Experts would call this arrangement nothing less than dangerous, especially when climate change is altering precipitation patterns and heightening water scarcity.
Says Stockholm Water Award winner Rajendra Singh, "Water is associated with peace, culture, religion and national and international security. Countless people find inspiration and succor alongside waterbodies. Shortage of water leads to conflict, destruction, displacement and migration. Water is a sacred resource and must also be respected accordingly."
As Arroj-Agudo said, "Water has a set of vital values for our society that the market logic does not recognise and therefore, cannot manage adequately, let alone in a financial space so prone to speculation." 
What California and other places have done stymies the rising crescendo against viewing development from beyond the realm of economic growth rates. The world's focus, and its resources, should be invested in augmenting and strengthening water resources and reducing the water footprint, rather than speculation. This move should not be allowed to spread at all costs. 
The author has worked on water issues for three decades and is vice chairperson of the Tarun Bharat Sangh. The views are personal.
Get the latest reports & analysis with people's perspective on Protests, movements & deep analytical videos, discussions of the current affairs in your Telegram app. Subscribe to NewsClick's Telegram channel & get Real-Time updates on stories, as they get published on our website.
Subscribe Newsclick On Telegram