Why SC's Upcoming Forest Rights Decision is Crucial for Tribal Communities
All sides in the FRA case—tribals, foresters, conservationists—insist their objective is to save dwindling forests. A look inside the room for disagreement before a December ruling.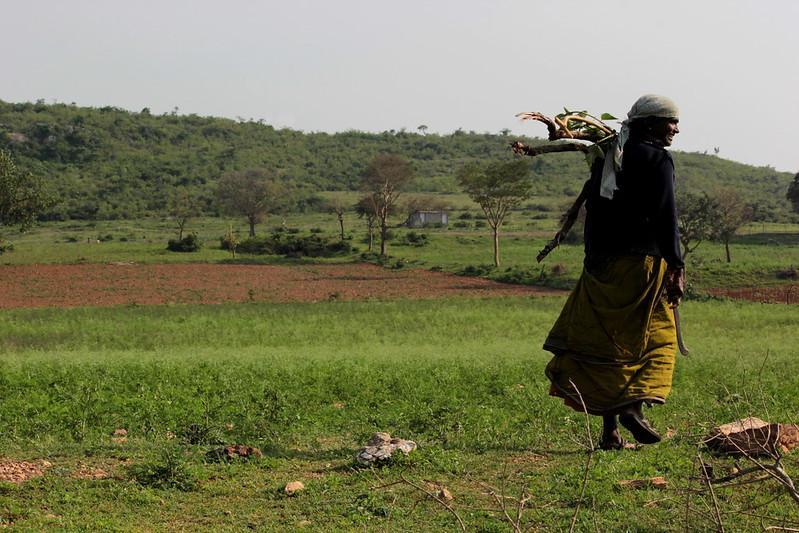 Many tribal communities such as the Kurumbas, Sholigas and Irulas, large population of scheduled caste, and other communities reside in or around protected areas (PAs) in the forest dependent SES. Image Courtesy:  Flickr
The Scheduled Tribes and Other Forest Dwellers (Recognition of Forest Rights) Act, popularly known as the FRA, has always been contentious. Its main objective when introduced in 2006 was to ensure India's 10 crore tribals and almost equal number of traditional forest dwellers, whose livelihoods are primarily from forest resources, should no longer be considered encroachers on their lands. According to the Ministry of Tribal Affairs (MoTA), up to September 30, 2018, around 16 lakh individual and community claims were rejected under the FRA.
But a February 13, 2019 Supreme Court order asked States to evict all those whose claims to forest land were rejected. The decision sent shock waves across the country, especially among tribal and forest-dwelling communities. While many may have used 'loopholes' in this Act to illegally claim ownership over forest land, applicants, communities that, because of poverty and illiteracy, could not comply with legal processes, would stand to be dispossessed. The number of families and individuals who stand to be evicted will balloon, if in December the Supreme Court upholds its 2019 decision.
The eviction order was the result of a petition Wildlife First, Nature Conservation Society and the Tiger Research and Conservation Trust filed in the Supreme Court, questioning the constitutional validity of the FRA. According to their petition, 19 lakh hectares of forest land has been given to unauthorised claimants, going by the average area given to individual approved claims.
Needless to say, the petition does not take into account the human tragedy involved in evicting lakhs of people. Though the eviction was stayed by the court, the future of tribal residents remains uncertain. Over time, the Supreme Court made other stakeholders party to this case, including NGOs and adivasi groups.
Since the case was filed, the number of individual and community claims and rejections also grew: According to MoTA data, 44.46 lakh claims were filed by June 30, 2022, and 22.35 lakh were accepted, out of around 87% of total claims settled either way. This amounted to 1.6 crore acres of forest land related to which titles were distributed.
From the very beginning, the three initial petitioners' case has been questioned and opposed by top ecologists and conservationists, who highlight the importance of indigenous communities in sustaining forests. In 2019, the Wildlife Trust of India withdrew a related but separate application it had filed related to forest conservation, and the Bombay Natural History Society had already withdrawn from the case.
One can gauge the significance of the FRA for tribal populations and forest-dwellers from what activist Soni Sori from Chhattisgarh said while addressing a rally at Jantar Mantar. Sori said the forest and its produce were the community property of tribals, which the British snatched away by enacting the Indian Forest Act in 1865. "The FRA was introduced to correct this injustice but its poor implementation has ensured that the injustice continues," Sori said.
According to the petitioners, non-tribals have been the biggest beneficiaries of FRA. They oppose granting forest rights to individual claimants. They say that since the cut-off date in the Act for accepting claims is December 2005, claims should not still be entertained. They also say the procedures to identify applicants are being exploited by large mining corporations and logging companies riding piggyback on non-tribals to take over land via benami transactions. They also believe satellite imagery can help establish recent encroachments, all demands that tribal activists strongly oppose.
Kishor Rithe of Nature Conservation Society clarifies, "The court had only ordered action against bogus claimants. I must emphasise that all claimants will not lose their homes overnight. Many have opportunistically cleared forests and filed claims but live outside and have [other] homes. Others may have been in possession of some land within existing settlements on December 2005, but in attempts to expand their holding have made a much larger claim which could be rejected as they are only eligible for rights over what they occupied. This is unlike an eviction drive in our cities where occupants stand to lose the roof over their heads," he said.
However, the law recognises tribals' and forest-dwellers' rights to their land, and during the hearings in the Supreme Court, it turned out that State governments had not followed the correct procedures to reject applicants. Further, the process of filing affidavits explaining the reasons behind rejecting claims is also still incomplete.
According to Arvind Jha, a forest officer with 35 years' experience, some aspects of the FRA could have created problems, for instance, the "loose" definition of traditional forest dwellers. "Many ineligible claimants have also benefited from the disadvantages of the forest-dwelling Scheduled Tribes and other traditional forest dwellers," he says. Jha points out that monthly progress reports by MoTA do not provide separate details of these two categories of beneficiaries explicitly defined in the Act.
Activists working with tribals provide a completely different perspective on this issue. They say complex forces are at work to ensure this Act is never fully implemented. They wanted the Supreme Court order not just stayed but completely withdrawn.
Activists have been pointing out that in many cases, the claims of Scheduled Tribe applicants were rejected because they could not show proof of continuous occupancy on forest land on or before the cut-off date of December 13, 2005. They say the real reason for the rejection was that in areas with large reserves of iron ore, coal and other minerals, pressure from corporate groups has ensured the land is not given to the traditional owners.
Indeed, according to MoTA data, the rejection rate in the mining-rich regions of Madhya Pradesh and Chhattisgarh is the highest. This indicates that where state governments are more keen to reserve land for mining or industrial expansion, the forest dwellers and other communities get the short end of the stick.
The other problem activists cite is that forest officials do not want to inform tribals and other forest dwellers about their community rights. After all, awareness would give them access to minor forest produce under the law. Such produce is a significant revenue source for forest departments across the country. Most states have nationalised minor forest produce such as mahua, sal seeds and flowers, tendu leaves and certain gums. Andhra Pradesh alone earned Rs 82 crore from minor forest produce in one fiscal year.
NC Saxena, a member of the National Advisory Council under the previous United Progressive Alliance governments, says the claim that a great deal of land has been diverted under the FRA is not borne out by figures. Saxena, who has been reviewing implementation of the FRA, says, "According to MoTA, only 3% of forest land has been allotted to individuals, and another 5% has been given under community rights which allows them the right to access and manage forest produce," he says. "We must encourage and support tribal livelihood initiatives. Sadly, the forest department has a vested interest in keeping them out," he says.
Traditionally, forests have been owned and managed by local communities living within forests. They use forest produce sustainably to generate income and sustain forests. It is in recognition of this right that land titles are being granted to communities and individuals who were denied access to this land.
According to MoTA data, in Chhattisgarh, Maharashtra, Odisha, Rajasthan and West Bengal, titles to around 20 lakh acres was distributed under the FRA to individuals, and almost 80 lakh acres as community titles. In Andhra Pradesh, Assam, Gujarat, Jharkhand, Kerala, Madhya Pradesh, Tripura and Uttar Pradesh, individual titles were recognised for 21.8 lakh acres, and 34.8 lakh acres as community titles.
There have been other plans and ideas to restore forests, for example, in August 2015, the Ministry of Environment, Forests and Climate Change issued guidelines to lease 40% of degraded forest to private companies for afforestation. Analysis by green bodies shows these plantations were raised on land that tribal communities and traditional forest dwellers are entitled to under the FRA.
The real problem is that the government has little commitment to protecting forests and ecosystems. It suits them that different bodies are at loggerheads over the issue, which defeats the objective of the FRA. The Supreme Court will next address this matter in December, when all eyes, especially of tribal communities and forest-dwellers, will be on what it decides.
The author is an independent journalist. The views are personal.
Get the latest reports & analysis with people's perspective on Protests, movements & deep analytical videos, discussions of the current affairs in your Telegram app. Subscribe to NewsClick's Telegram channel & get Real-Time updates on stories, as they get published on our website.
Subscribe Newsclick On Telegram