Why International Diplomacy is no Cricket Match
A display of "nationalism" on the global theatre comes fraught with risks.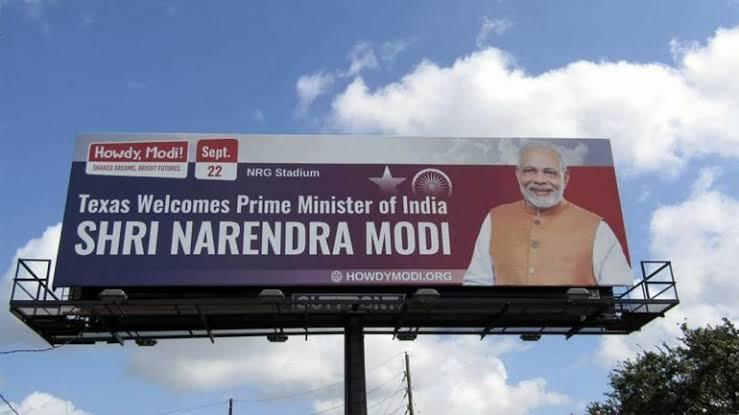 Two wrongs do not make a right. If the Labour Party in Britain, as is being argued, is wrong in passing a motion against the Indian government's action in Jammu and Kashmir, it is inappropriate for the Overseas Friends of Bharatiya Janata Party (OFBJP) to launch a social media campaign to ensure defeat to the former in the parliamentary election on 12 December.
At the outset, it should be understood that these one million or so people of Indian origin are British citizens first. One cannot expect them to be guided by any party—or organisation affiliated with a political party—of other countries including India. 
It is true that many Indian-origin Britons were upset when some Labour Party Members of Parliament (MPs) took part in the rallies organised against the lock-down imposed on the region following the abrogation of J&K's special status. These demonstrations were reportedly organised by pro-Pakistan and pro-Khalistan elements living in Britain. 
Indian-origin Britons can choose to garner support in favour of the Indian government's action and organise public display of anger on its streets but the question is, where is the red line. This Lakshman Rekha, the fine line of separation, which should not be breached, ultimately lies in a judgement call. One factor that must be considered is that no country would tolerate interference from overseas organisations of another nation.
While participating in the Howdy Modi event at Houston on 22 September, Indian Prime Minister Narendra Modi openly suggested that Indian-origin people in the United States should vote for incumbent President Donald Trump in next year's elections. Considering the context just laid down, this has the potential to negatively affect India's future relationship with the US. 
People of South Asian and African origin, as well as other linguistic, religious and ethnic minorities (such as the Jews, or the Latinos in the US) usually vote for Labour and Democratic parties in these two respective countries—though of course this is not a blanket rule and some would naturally stray into the Conservative and Republican ranks. Yet, for historical and political reasons for their voting behaviour and Indian-origin people, wherever they are, understand their compulsions. After all, when India gained Independence the Labour Party's Clement Atlee was the Prime Minister.
In the same way, one cannot deny that former US President Barack Obama and other Democratic Party leaders are good friends of India. One does not know who will come to power in future in these two countries. It may well be that some Labour and Democratic party leaders hold on to views that diverge from the Indian state's position on the recent developments in J&K. Yet, the ministry of external affairs can tackle these challenges—as it had done in the past. For instance, on several occasions India had rebutted the interference by any power, be it the United Kingdom or the US. 
The salient point is that no ruling party of India has, through its supporters, worked to ensure the defeat of any party in another country, especially not in the UK or the US.
Now consider the position of Conservatives and Republicans in the past. In contrast to John F Kennedy's support to India in the 1962 war with China, the Republican US president Richard Nixon openly backed Pakistan during the 1971 war which led to the creation of Bangladesh. It is well known that Nixon humiliated former Indian prime minister Indira Gandhi during her visit to the US.
Similarly, Trump's flip-flop over India has been on open display. As late as 13 November, he held India responsible for exporting "garbage" to Los Angeles. 
Reports also suggest that Indian Britons form a substantial population to make or mar the prospects of any party in at least 48 constituencies in the UK. In a close contest their votes—though otherwise very small—may prove crucial.
This apart, South Asian origin Britons wear their cricketing nationalism up their sleeves. When India, Pakistan, Bangladesh or Sri Lanka play against England in any city in the UK, they would openly cheer players of the country of their origin and not England's team. Here in the sub-continent they would certainly dub such action as anti-national. (A couple of times, players of subcontinental origin playing for the English team were also booed and jeered at.)
Now, ironically, many Indian-origin spectators watching the England-Pakistan match in Champions' Trophy in Cardiff in the summer of 2017 openly backed the Pakistani team.
Their logic was somewhat strange: They wished for Pakistan to beat England as this would have paved the way for an India-versus-Pakistan match in the finals. Their wish was fulfilled, but only partially. After beating England in this semi-final, Pakistan defeated India in the finals, though the latter had beaten the former in the league match.
As political compulsions have forced the arch-enemies, the Arabs and the Jews, to largely vote for the Democratic Party in the US, it is not easy to separate Indian- and Pakistani-origin Britons, when it comes to voting. Their lobbies work in favour of their countries of origin. To Support any team in a sporting match is understandable, but one cannot expect similar display of "nationalism" in the global theatre.
Soroor Ahmed is a freelance journalist. The views are personal. 
Get the latest reports & analysis with people's perspective on Protests, movements & deep analytical videos, discussions of the current affairs in your Telegram app. Subscribe to NewsClick's Telegram channel & get Real-Time updates on stories, as they get published on our website.
Subscribe Newsclick On Telegram