Why a Recent Social Media Trend Signals Hope for Democracy
A recent trend critiquing the government over unemployment shows social media isn't just bots controlling the narrative.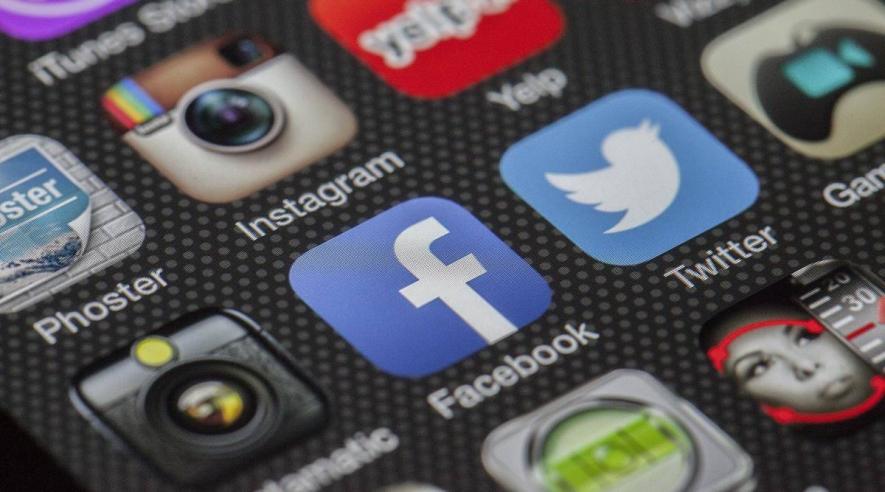 Image Courtesy: The Indian Express
Last week, days after the Indian Staff Selection Commission declared the result of an examination to select candidates for various government ministries and departments, a major Twitter storm was sparked. People took to social media to criticise the government for not providing enough employment opportunities.
Rarely has Indian Twitter witnessed such a digital outpouring. At the helm were three hashtags, #modi_job_do (Modi provide us jobs) and #modi_rojgar_do (Modi provide us employment in Romanised Hindi and Devnagri scripts).
The Combined Graduate Level (Tier-II) examination held by the SSC is among the most competitive tests in India. Lakhs of applicants appear for it annually, with the hope to secure a coveted government job. The digital revolt was partly due to shrinking government vacancies. Vacant positions fell to only 8,500 last year from around 15,500 in 2014, the year Prime Minister Narendra Modi and his Bharatiya Janata Party came to power.
The online protesters were asking why, when the Prime Minister had promised one crore jobs to the youth, are government vacancies down by half. Yet the shrinking jobs pool is not the only blemish on the SSC's reputation. The commission was previously accused of scams, has a record of failing to declare results in time, and is also dealing with charges of faulty grading. This last issue is what gathered mass attention last week and snowballed into people raising the larger issue of unemployment.
What is surprising about this Twitter storm is the massive public outburst it involved, although it was confined to the digital world. After all, the Twitter protests were among the few acknowledgements of India's growing unemployment problem. Over August and September 2020, the SSC faced flak and a similar Twitter outrage over delays in Railways and other exams.
The unemployment rate in India is rising. Over September-December 2020, it ticked upwards, to 7%, according to the Center for Monitoring Indian Economy (CMIE). According to the Periodic Labour Force Survey, the unemployment rate was 6% in 2017-18. Both these figures are historically high rates.
The extent of unemployment is even more concerning when seen in the context of the shrinking labour force participation rate and workforce. The Labour Force Participation Rate, which denotes the proportion of the population aged between 15 and 64 years that is currently employed or seeking employment, dipped to 49.8% [2017-18] from 55.9% [2011-12].
Further, the total number of those who are employed has declined over the past few years, an indication that people do not expect to find work they are interested to take up. While the workforce was 40.7 crores in 2016-17, it fell to 40 crores million by the end of 2018-19.
That said, Twitter storms—which involve millions of tweets sent over a few days—may tempt one to conclude that people are acknowledging the unemployment crisis on a massive scale. Yet one must also ask: are these truly massive protests, or do they just appear to be so?
Trends on Twitter are mostly initiated in two ways. First, when a certain set of users—perhaps influential ones—tweet, and those topics gain mass attention. On the other hand are trends generated by many users who tweet about an issue together, say, after an event. It was generally believed that Twitter trends would only materialise if users—whether led by influencers or not—intuitively cared about an issue. For, that is how "burning issues" are democratically curated.
However, these days, crucial issues rarely trend organically on Twitter. For instance, political parties, chiefly the ruling party, regularly dominate social media trends. The BJP has well-oiled machinery to propagate ideas on social media platforms and micro-blogging on Twitter is part of its core public relations strategy.
Often, the strategy is to put a "critical mass" of users to initiate a conversation online with the intent to make it snowball into a trend. This "critical mass" objective is designed to occupy space in and influence public discourse. Naturally, it gives interest groups control over how they project issues on these platforms and also to determine what should or should not concern the online public.
As a result of this strategy, organic trends have been diminishing on social media. Truth be told, the online mobilisation space is going through a churn. That is, online mobilisations work both ways. Interest groups across the spectrum have begun to organise and adapt to the changing conditions to make themselves be heard.
Trends are now set by certain stakeholders who digitally mobilise people to talk about something in sync with each other. An example is European environment activist Greta Thunberg's toolkit. It elaborated how people can participate in a Twitter storm to "get" things to trend.
Evolving Turf of Online Protests
These authors collected all tweets sent between 20 and 25 February that mentioned either of the three hashtags related to unemployment mentioned earlier. Since all three have a common theme, they were deemed a collective trend.
Our dataset consisted of over 16.52 lakh unique tweets sent by over 4.74 lakh users [not including retweets; see note below]. On average, that is between three and four tweets per user.
Our observations suggest that only 2.32% of users generated a quarter of the total tweets and less than a tenth (9.19%) of users generated half of the total tweets spanning the three hashtags. Besides, well over half (53.65%) of users only sent one tweet (for any one of the three hashtags).
These numbers suggest that the three hashtags achieved a noticeable level of influence and that a critical mass of users was involved in pushing them into creating a trend. To put this in perspective, the top 1.06% of users, who make up over 5,000 individuals, generated as many tweets [15.4%] as the bottom 53.65% of users (approximately 2.5 lakh users who tweeted only once).
It is quite likely that this smaller group [1.06% users] played a crucial role in getting the unemployment issue trending. Thereafter, it was picked up by a large number of users, which made it a massive movement.
Note of Caution and Call for Democracy
An orchestrated takeover of "professionally" curating trends (by deploying a critical mass of users) is problematic. First, it becomes difficult to determine if enough users truly care about an issue or if they only participated in a conversation because someone intentionally curated it so that it appeared on their screen.
In the case of the unemployment-related hashtags, the trend served a good purpose. At least it got people talking about unemployment. But the tactic probably works equally well for attempts to engage large numbers of people—the masses—in distractions, virtually forever.
For instance, scores of netizens continue to trend hashtags on Sushant Singh Rajput's death, demanding justice despite multiple investigations having cleared the case as of suicide and not murder.
Technology only makes this orchestration easier. For example, the user with most individual tweets in the unemployment-related trends managed to send out 411 tweets with #modi_rojgar_do (in Devanagri) in under 150 minutes. Most tweets were replicas and yet they could garner 335 retweets and 162 likes. And, later, the user had deleted all their tweets. There is a good chance that this user, who occupied the most space in this trend, was a bot. What is worse, when many such bots are employed to create a public distraction, they can indeed do it effectively.
The question is, are people speaking out online driven by real concern, but their conversations are being initiated by closed groups of orchestrators who are not concerned with those issues at all? Indeed that is how politicisation always happens, but the dominance of trends and trolls in the online space could also be a reason for growing political pessimism in India.
It is widely argued that the present system encourages reductive binaries and hate. This is true on the face of it, but the unemployment-related hashtags also give reason to hope.
One, they make the need to come together to talk about issues that concern society. Two, they make it evident that online mobilisations are possible for everybody, given a little concerted effort. Three, technology is a double-edged sword in a democratic setting, i.e., anyone can wield it. Therefore, the existing system requires conscious deliberation and constant effort to be used for the public good.
Canadian political scientist Shawn Rosenberg, in an otherwise cynical paper that portends the fall of democracy, observes that the idea of a democracy is a continuous process, and the committed effort of people is paramount to sustain it. The prevalence of different kinds of concerted social media trends carried out by multiple groups can also signal that social media platforms are democratic spaces.
These platforms need to be used to forge a society marked by a coexistence of ideas rather than prejudice and forced consensus. The recent mass exodus of Twitter users to Koo is a telling example of how fair-play rules in a democratic space check the lopsided advance of biased groups and eventually force them to move out.
However, sustaining democratic spaces requires people's resolve. Spurious discussions can only be weeded out if people are aware and sensitive to the ideals of coexistence. That said, the state needs to foster democratic ideals too, as against reports and legislations that seek to scuttle discussions based on perceptions about whether they are "positive" or "negative".
Note: Many platforms count retweets as tweets while presenting the net size of a hashtag. The count of tweets presented here only corresponds to distinct tweets made by users and does not account for retweets.
Vignesh Karthik KR is a doctoral researcher at King's India Institute, King's College London, and a political analyst. Vihang Jumle is a data analyst in New Delhi. The views are personal.
Get the latest reports & analysis with people's perspective on Protests, movements & deep analytical videos, discussions of the current affairs in your Telegram app. Subscribe to NewsClick's Telegram channel & get Real-Time updates on stories, as they get published on our website.
Subscribe Newsclick On Telegram