Will India Challenge the Fake News Ecosystem and its Key Manipulators?
Raps on the knuckles of Republic Bharat and Amit Malviya by Twitter and OfCom expose India's massive propaganda and disinformation cabal.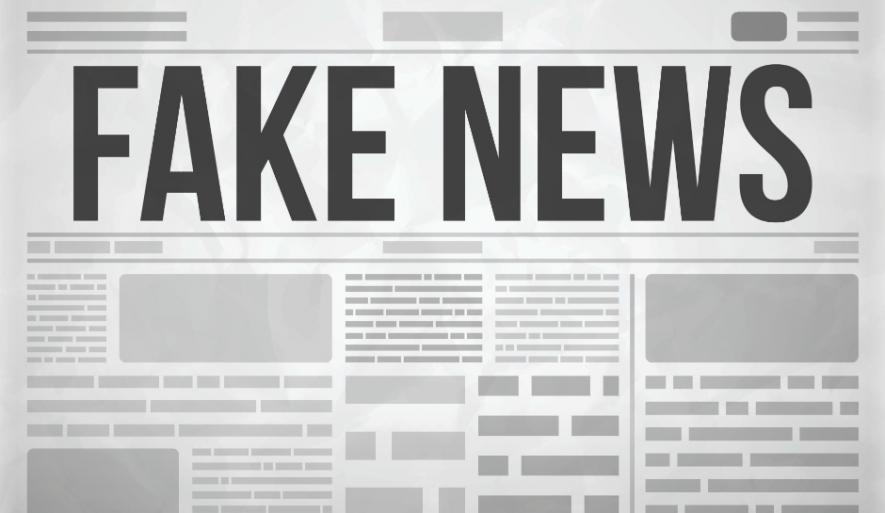 It hasn't been a great December for some media stars of the right-wing ecosystem. Early on, Twitter tagged a three-second video clip of the farmers' protests posted by Bharatiya Janata Party (BJP)'s IT cell head Amit Malviya as "Manipulated Media". It was the first time that the social media giant had rapped the knuckles of a man with a long history of spreading disinformation or distorting truth. As Christmas came up, the United Kingdom's communications regulator, Office of Communications (OfCom), pulled up Republic Bharat with a penalty and sanctions. The Hindi news channel, part of Arnab Goswami-owned Republic TV, had violated the country's broadcasting norms.
The OfCom held that during the programme "Poochta Hai Bharat" telecast on 6 September 2019 on India's Chandrayaan 2 spacecraft mission, the channel used "offensive language", "hate speech", and "abusive or derogatory treatment of individuals, groups, religions or communities". It levied a penalty of 20,000 pounds (approximately Rs.20 lakh) on the channel's UK company, ordered an on-air apology, and forbade it from repeating the programme. This followed a Breach Report earlier. The channel's fairly abject on-air apology 280 times in six weeks between February and April obviously did not cut ice with the regulator, who believed the offence was serious enough to merit a sanction and penalty.
Both of them, among others of their ilk, have thrived and flourished in India, untouched by regulators and the law here. By virtue of who they are in the right-wing ecosystem and what they mean to it, Malviya and Goswami enjoy a cult-like status. Their reach is infinite within that system and their mix of slurs-lies-innuendos get amplified to a point where verified information and truth are challenged in the public domain citing them.
The larger public domain then becomes a mix of truth and deliberate lies, confusing people and corrupting public discourse. To cite only two examples: Goswami's "coverage" of actor Sushant Singh Rajput's death by suicide, which he presented as a murder conspiracy, and Malviya's steady stream on lies or dog-whistle Twitter posts during the anti-CAA protests last December. Independent fact-checkers have called out their lies and propaganda, but they have not faced public embarrassment or the law.
The actions by Twitter and the UK's communications regulator, therefore, mark a turning point in the battle within India's media and information system. To those like Malviya and Goswami, among others in Hindi television news, who have used conventional and social media platforms to deliberately and cynically spread misinformation and lies, and have thrived on hate and bigotry in the last few years, the message is that they will face the consequences. Also, that they can be made to face consequences within the ambit of law—and issue public apologies.
How they operate
During the panel discussion that September day, the OfCom release said, Goswami and his guests made statements that "amounted to hate speech against Pakistani people, and derogatory and abusive treatment of Pakistani people". Goswami, it pointed out, had said: "Their scientists, doctors, their leaders, politicians all are terrorists. Even their sports people. Every child is a terrorist over there. Every child is a terrorist. You are dealing with a terrorist entity…We make scientists, you make terrorists". A guest identified as "General Sinha" had referred to people of Pakistan as "beggars" and threatened military attack on the country.
The penalty of 20,000 pounds (nearly Rs.20 lakh) may not hurt the media house valued at Rs.1,200 crore last year; the apology demanded by OfCom will hurt more. The sanctions are now widely publicised and should embarrass Goswami, who is used to skirting India's media regulatory system. His divisive and over-the-top outbursts and soliloquies that pass off as journalism, use of unparliamentary language and slurs during so-called discussions on air and relentless attacks on independent individuals and opposition parties have legitimised falsehoods, caused great consternation and yielded memes. However, Goswami has not had to apologise or pay a penalty.
Similarly, Malviya's lies on Twitter and other platforms have been called out dozens of times by independent fact-checkers in India like Altnews.in—misinformation about anti-CAA protestors and speeches in Aligarh Muslim University, mischievous posts about Pandit Jawaharlal Nehru with that collage of his photos with women, slurs about Congress and especially Rahul Gandhi, misinformation about election campaigns, spin favouring Prime Minister Narendra Modi—but he remains unrepentant and unapologetic. If anything, his position in the BJP's pantheon and its ecosystem ensures that his "work" is amplified. Besides, he gets legitimised when seemingly independent channels invite him as an expert for their panel discussions.
Malviya is a BJP man and is expected to push its point of view, but this does not give him the licence to peddle lies or misinformation, or doctor videos to suit his agenda. Goswami prides on being a journalist and should be held to higher standards of truth, independence and balance. Programmes on his channels, research by academics Christophe Jaffrelot and Vihang Jumle showed, tend to be overwhelmingly in favour of the BJP—especially Modi—and label the government's critics as "anti-nationals" or enemies of India. In a defensive briefing to OfCom earlier this year, Republic Bharat asserted that it conducted "a full briefing to the senior management and production team on hate speech and how to identify pejorative statements". The question begs itself: why then does it use hate speech so liberally on air?
The way ahead
The men are aware of the impact their work has. It's the intended impact; a feature and not a bug. The actions by Twitter—it needs to do a lot more, and more often, on just this man's account but that's another story—and the UK's OfCom show the way ahead to deal with sources of misinformation, hate and lies. However, these actions are unlikely to immediately translate into good behaviour by the bad boys (and girls) of India's mediascape or bring about an immediate, fundamental transformation.
First, the actions might have meant a degree of embarrassment for Malviya and Goswami as well as their legion of followers, but given the scant respect they have shown for truth and fair discourse, they are unlikely to pause, reflect and make course corrections. A penal action is meant to not only reprimand offenders but also push them to reflect on their wrongs and improve. It is too much to expect this from either offender when their work—and its monetary as well as non-monetary returns—flourish on lies, misinformation and slurs.
Second, the actions have helped expose the big players of India's massive propaganda and disinformation/misinformation cabal to the rest of the world that cares about verified information and truth. It's a signal that they can be called out, regulated, dragged to supervisory bodies; that their slurs-lies-innuendos can be legally addressed in India too. The outcomes depend on the independence and integrity of the process in India, it could take time and enormous effort, but the doors have been opened. The list of offenders is rather long and anchors/propagandists use slurs, dog whistles and hate speech with impunity. An anchor on Aaj Tak derisively told someone on air a few days ago to "go to Pakistan"; he has not faced censure from law keepers or media regulators yet.
Third, media giants like Twitter have demonstrated that they can take action—feeble or strong—if they wish to, even against top and verified handles, but calling out one tweet among dozens is not nearly enough. This has to be the start of a sustained and continuous effort to rein in handles, irrespective of political affiliations, whenever they post lies or misinformation. Only then will we begin to see decency, sanity and truth-telling restored in public discourse.
With lesser-known handles and for much less offence—or sometimes no real offence at all—the company has restricted accounts. Twitter already stands condemned as a "Left-liberal" platform in the eyes of many who hang on to every word Malviya puts out, true or false, but that cannot be the reason for it to allow hate speech and lies on its platform. Twitter, like Facebook and Google, desires to be on the right side of Modi's government but at what cost, is the question it must ask itself.
For now, it matters a great deal that Malviya was called out for manipulating media and Goswami must apologise to the UK's authority for hate speech.
The author is a senior Mumbai-based journalist and columnist. She writes on politics, cities, media and gender. The views are personal.
Get the latest reports & analysis with people's perspective on Protests, movements & deep analytical videos, discussions of the current affairs in your Telegram app. Subscribe to NewsClick's Telegram channel & get Real-Time updates on stories, as they get published on our website.
Subscribe Newsclick On Telegram