Will Rakbars's Lynching Put an End to the Business of Cattle-rearing in the Community?
"We are Meos; we are not cowards. We will fight back all the obstacles using democratic and lawful means."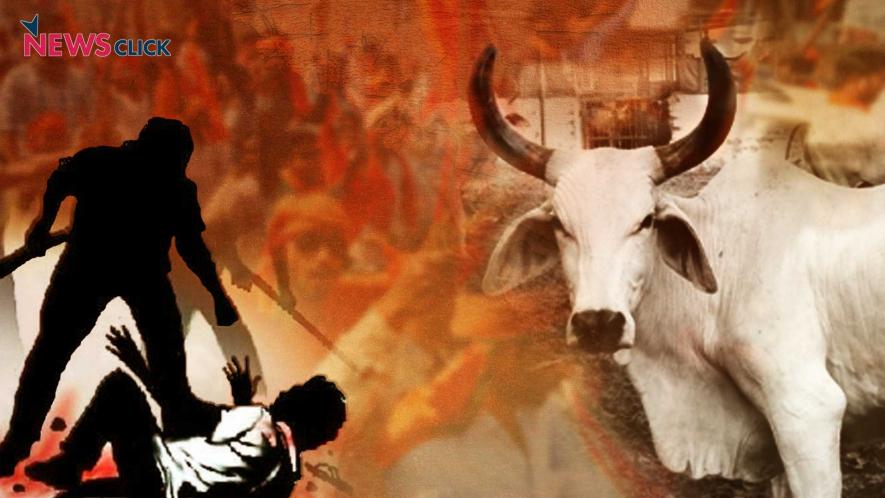 The wife and father of Rakbar Khan had an intuition that something bad would happen to their family and that is why they had asked him not to go to buy cows. The 29-year-old – a resident of Kol Gaon village in Ferozepur Jhirka Tehsil of Mewat district in Haryana – was lynched by a frenzied mob of gau rakshaks(cow vigilantes) in a jungle at Lalawandi village in Ramgarh Tehsil of Alwar district in Rajasthan over an allegation of cow smuggling.
"Amma (mother) was repeatedly asking abba (father) not go to Rajasthan for buying cows, but he convinced her not to get worried, and that nothing would happen to him. Later, she had advised him not to travel at night with the cattle, as it was unsafe," said 14-year-old Sahila, the youngest daughter of the deceased, as she struggled to not burst into tears.
He died allegedly in police custody on July 22 after the attack of the mob on July 21 night at Alwar district in Rajasthan.
"Given reports of mob violence against those transporting cattle, I also tried to persuade him not to go to Alwar for cows, but he did not listen. He said things would be fine," said visibly tired and broken Suleman Khan, the deceased's father, who was recalling the horror time and again.
Also Watch: How Gau Rakshaks Embark Upon the "Holy" Path of Blood and Bones
The family still has five cows. Two of them had stopped giving milk, and therefore, Rakbar had gone to a village in the neighbouring state to buy two more cows so that he could bear the family expenses by selling milk to a local dairy, and save some for future. He had borrowed Rs 50,000 from his father-in-law for the same.
He was the sole breadwinner of the family of 11 that comprised his seven children and his parents. He used to work as a minor in the Aravalli hills in the Mewat region, but a ban on mining that was imposed about a decade ago rendered thousands like him jobless. Since then, he had been doing odd jobs to earn around Rs 500 a day. Selling cow milk was his additional source of income.
Rubbishing allegations of cow smuggling, Rakbar's cousin Haroon said that selling milk has been their family profession for a long time. "We traditionally rear cows for milk. Rakbar's father and grandfather too were in the same business," he added.
Though Rakbar was not educated, he wanted to his children to do well in studies, and become successful. He used to often advise them to focus on their studies. Recalling her father's words, the visibly devastated but strong Sahila said, "I will continue my studies, I won't quit. Last year, my father had got me admitted to a government school. Now, my chacha(uncle) will do that. I want to study apart from helping my mother in her chores."
Walking down the memory lane, she said that she was close to her father, and whenever he used to go outside, he used to assign tasks to her like taking care of the cattle. He used to ask her not to be rude to her younger brothers and sisters. "I feel alone now," said an emotional Sahila.
Consoling his niece, Haroon demanded nothing less than death penalty for the perpetrators, arguing that they have not killed just one person, but have ruined a happy family. They have snatched away an entire family's livelihood, he said. "Rakbar had the responsibility of feeding our four sons and three daughters. Now that he is no more, who will earn and feed his eight children, his wife and his elderly parents?" he asked.
Why Mewatis rear cows putting their lives at risk
A traditional mode of sustenance, cattle-rearing has not just fed the Meos, a pastoral community of Mewat region in Haryana, but it is a sentimental issue for them. Owing to cow vigilantes, all of it is in jeopardy.
Iliyas Khan, a resident of Pachanka village at Hathin Tehsil in Palwal district of Haryana, said, "Rearing cattle – including cows – is our tradition. We have been doing it for generations. Though we are not dependent on it, it augments our income. People prefer cow farming over buffaloes for two reasons: (a) cows are cheaper that buffaloes. A cow that gives around 15 litre of milk costs somewhere around Rs 40,000-45,000; whereas, a buffalo giving same amount of milk cost from Rs 70,000 to Rs 1 lakh. (b) Cow milk is in great demand as compared to buffalo's because of its medicinal value. It is extremely healthy for children."
He said that dealing with the cattle was never a problem before. "We used to buy and transport them here and there without any fear. But of late, it has become a risky business. And therefore, people have stopped rearing cows. Earlier, every house in the entire Mewat region used to have four-five cows. But now, you will find them in only a few houses".
When asked about gau rakshaks, he said that such groups have come up in the past few years. "They are nothing but goons who extort money in the name of cows," he alleged.
There are allegations that Mewatis slaughter cows in the name of farming. Khan countered, "The cow gives us milk. We cannot kill them. We are Rajputs and we value our mother."
Alam Khan, a driver of the heavy vehicles, said it is not just cows, carrying even bulls or buffaloes is not safe anymore. "When cows stop giving milk, we have to make them conceive so that they deliver calves and resume producing milk. For that, we have to take them to the bulls, which are found at different places. When we take them to bulls, the cow vigilantes stops us and start thrashing us, alleging that we are smuggling the cattle for slaughter. They even don't bother to see papers. Carrying cows or any other cattle does not necessarily mean they are being taken for slaughter. They can be transported for treatment or from market," he added.
The cow vigilantes – he alleged – enjoy impunity. Even the police support them, he claimed, adding that people are being assualted or killed in the name of cows just to divide the society for political gains.
Md Haneef, a resident of Nangla Banjeerka village in Ramgarh Tehsil of Alwar district in Rajasthan, told Newsclickthat the Meo community used to depend on two sources of income for their survival – farming and cattle rearing.
"Because of the industrialisation, majority of our land has been acquired willingly or unwillingly. So, we were left landless. Now, we are forced to depend on cattle for sustenance as our community is educationally backward and we have no other skill. Killing people in the name of gau raksha(protection of the cows) is aimed at taking away our means of survival," he said.
When asked if people are scared and are planning to leave cattle farming, he replied, "We are Meos, we are fighters. We fought Mughals, Khilji and other invaders. When the British, the greater enemy, came, we supported the Mughals to chase them out. Though a section of our community has stopped rearing cattle, yet we are not cowards. We will continue to do it and we will fight back all the obstacles using democratic and lawful means."
Of the 69 people killed by frenzied mobs 2015, 11 were from Haryana and Rajasthan.
Get the latest reports & analysis with people's perspective on Protests, movements & deep analytical videos, discussions of the current affairs in your Telegram app. Subscribe to NewsClick's Telegram channel & get Real-Time updates on stories, as they get published on our website.
Subscribe Newsclick On Telegram