Will Hindutva Politics Do The Trick Again?
As the Modi regime loses some of its sheen, the efficacy of the Ram card could also wane, leaving the BJP adrift and divided in Uttar Pradesh on the eve of its Assembly election.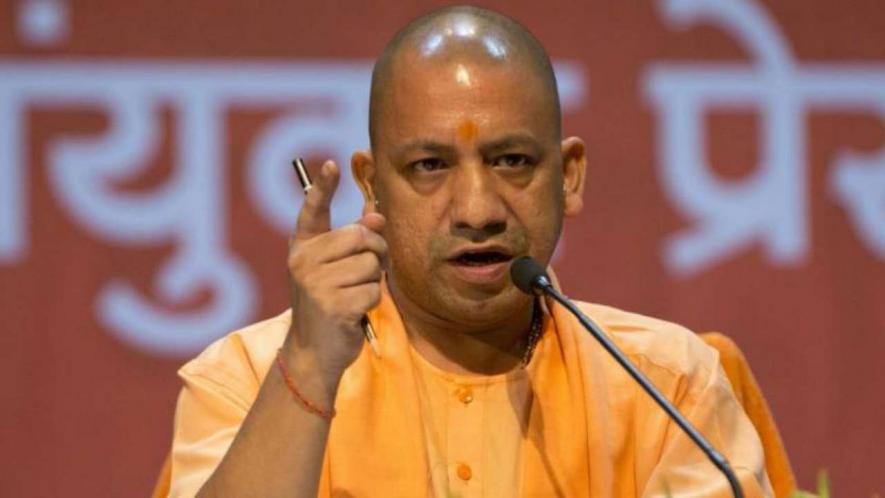 In early 2022, five states of the Indian Union, namely, Goa, Manipur, Punjab, Uttarakhand and Uttar Pradesh, will go to the polls to choose their assemblies. Of the five, Uttar Pradesh is most important for it may foreshadow what could happen in the 2024 parliamentary election. Accounting for 16.5% of India's population, Uttar Pradesh sends 80 members to India's 543-strong Parliament. Of the 14 prime ministers India has had so far, Uttar Pradesh has supplied nine. Even the present Gujarati chauvinistic Prime Minister Narendra Modi represents the state through its Varanasi constituency.
It is more than likely that in the Uttar Pradesh election, the BJP will play its Ram card with full gusto. The question is, will it work the way it worked in the 2017 election. This doubt arises because of the recently held West Bengal election, where the Modi-Amit Shah duo left no stone unturned to ride to victory with their party's Jai Shri Ram war cry—but to little avail. To measure the value of the Ram card from a larger perspective it is therefore important to revisit a rather innocuous incident of that election.
In one of her campaign rallies, Trinamool Congress supremo Mamata Banerjee dramatically indulged in Chandipath (incantations in praise of the Goddess Durga, familiar to all Bengalis). Knowing Banerjee's sense of timing and political judgment this bit of political theatre was anything but impulsive. Her message was a simple yet powerful one: Hinduism does not begin and end with Ram. Other Hindu gods also have a strong appeal. In Bengal, Ram may be respected, but Durga and Kali are far more important. The BJP's Jai Shri Ram onslaught was countered without even mentioning Ram.
This nuance may become increasingly relevant in Indian politics. The political forces arrayed against the BJP may play their religious card keeping this distinction in mind. Consider some more examples. In the wake of the parliamentary election of 2019, Congress party leader Rahul Gandhi experimented with the strategy by invoking Lord Shiva. Since the Ram space is totally occupied by the BJP, Lord Shiva seemed a good alternative to use. Also called Mahesh, Lord Shiva is a part of the Brahma-Vishnu-Mahesh trinity.
With vermillion paste on his forehead and dhoti (traditional loincloth) around his waist, Gandhi tried to present himself as an "authentic Aryan". No one seemed to read his political challenge more seriously than the BJP itself. The experience of its forerunner, the Jana Sangh, had taught the party about this hidden danger. After all, the reason that it could not do well in the 1950s and 1960s was that the Jana Sangh's Hindu platform was appropriated by the Indian National Congress through its soft-Hindu card. Pandit Jawaharlal Nehru was averse to such an approach but unable to convince party workers at the local levels.
Drawing from its past lessons, the BJP deployed its formidable troll army to bulldoze Gandhi's stratagem. In no time, the party's social media cell shredded his stature, calling him Pappu, a derogatory term that connotes an idiotically childish character. But others took note of Rahul's ploy. Before long, another anti-BJP leader, Arvind Kejriwal of the Aam Admi Party, started brandishing his own Ram card, albeit in a convoluted way.
As Delhi's Chief Minister, Kejriwal proposed a Shri Ramayana Express, which would transport Hindu pilgrims from Delhi to Ram-related pilgrimage sites such as Sitamarhi, Janakpur (Nepal), Varanasi, Prayag, Chitrakoot, Hampi, Nashik, and Rameswaram. So as not to betray his secular credentials, which are also important in Indian politics, he launched the Mukhyamantri Tirth Yatra. Under this scheme, senior citizens of all religions could visit the Golden Temple, Wagah Border, Anandpur Sahib, Vaishno Devi, Mathura, Vrindavan, Haridwar, Rishikesh, Neelkanth, Pushkar, and Ajmer.
In short, no Indian politician can dare turn his or her back to religion. Each simply adapts to India's changing circumstances. Kejriwal never fails to project himself as a devotee of Lord Hanuman, Lord Ram's most prominent lieutenant. Since the BJP's deployment of the immensely powerful Ram card, every party is on the lookout for other gods. Now that Kejriwal is expanding his electoral turf, he has inaugurated his mission in Gujarat by seeking the blessings of Lord Krishna in an Ahmedabad temple. He knows that Lord Krishna is the most popular deity in the state.
So, to return to our question, will the BJP's Ram card work its past magic in the forthcoming Uttar Pradesh election? It very well may, but I sense that it has lost some of its sheen, mainly for three reasons. One, because an understated Ram is culturally a more enduring force than an overstated one; two, alternative news and social media have emerged as a powerful counter to the pro-BJP godi (lapdog) media; and three, Modi's charisma is waning, which has not gone unnoticed by other contenders for leadership within the party, Uttar Pradesh Chief Minister Yogi Adityanath in particular. As a result, there will be a scramble for Ram by both Modi and Yogi, which may dilute the efficacy of the Ram card.
The veneration of Ram in India is too large and diverse to be closeted within a temple in Ayodhya, howsoever gorgeous it may eventually become. As Paula Richman, professor emeritus of Religion at Oberlin College in Ohio, has shown in her meticulous research, there is a whole world of the folksy Ram that is not captured by the politics of Ram Mandir. I recall how after delivering a talk in Guwahati a few years ago Prof Richman had requested her audience to stay back to share with her whatever they knew of the Ram tradition in Assam's day-to-day life. I was amazed by the abundance of phrases in the Assamese language that contained a reference to the folksy Ram. A moment's reflection should be enough to convince us that the same is true for other Indian languages. I can certainly speak for the two I am most familiar with: Bengali and Hindi.
In an interview, Prof Richman highlighted that this tradition was not confined to India. It is "about how human beings create meaning and order while facing challenges and obstacles in life. Like all classics, the story of Rama and Sita remains meaningful for us today because of its scope, depth, and range of characters…and episodes…since people for whom Ramayana is central now live throughout the globe in countries including India, Thailand, Indonesia, South Africa, Fiji, Trinidad, Surinam, the United Kingdom, Australia, the United States, Canada, parts of Europe, and elsewhere, it has indeed become a global text as well as a global piece of theatre."
Much as the Indian veneration of Ram is impossible to straitjacket, so is the Indian mediascape. Over the past few years, an alternative media has emerged and is now a powerful source of opinion-making, effectively countering the influence of the so-called godi media. These alternative media portals routinely show the hollowness of the BJP's Ram-centric politics. For example, they have doggedly pursued allegations of financial malfeasance in the purchase of land for the Ram temple, successfully undermining the BJP's best efforts to brush the matter aside. Now that the Samajwadi Party, AAP, and the Congress, all contenders in Uttar Pradesh, have energetically taken up the matter, it is inevitable that the story will grow in importance as the election date draws nearer.
With regard to Modi's fading personal charisma, coupled with stories of his growing rivalry with Yogi Adityanath, the rumour mill is running on overdrive. Two conflicting narratives are in circulation these days. One that Yogi Adityanath leaked the information about the Ram temple land scandal to embarrass Narendra Modi and prevent him from taking sole credit for the temple; and two, Modi is bent upon embarrassing Yogi for the financial mess in the temple funds.
Modi's 15 July speech at the inauguration ceremony of the Varanasi International Cooperation and Convention Centre 'Rudraksh' was so laudatory of Yogi Adityanath that it sounded like a joke. Referring to Yogi's rule in superlative terms, Modi reserved special praise for how the state handled the COVID-19 pandemic. Given the state's cataclysmic record on that front, the praise can hardly be taken literally. Given the growing mutual suspicion between them, there is little doubt that Yogi Adityanath, too, is reading between the lines.
A mischievous commentator had a humorous take on the matter. He recalled a famous dialogue in Dabangg, a 2010 Bollywood blockbuster. In the dialogue, in response to a warm but also mildly threatening advance by the protagonist toward his heartthrob, the latter replies: 'Thappad se darr nahi lagta sahab, pyar se lagta hai—your slap does not scare me, sir, your love does'. In the same vein, Yogi Adityanath may well be saying unto himself: It is safer to keep Narendra Modi at arm's length than to make him praise me by using my own microphone.
The author is Senior Fellow at the Institute of Social Sciences, New Delhi, and formerly ICSSR National Fellow and professor of South Asian Studies at JNU. The views are personal
Get the latest reports & analysis with people's perspective on Protests, movements & deep analytical videos, discussions of the current affairs in your Telegram app. Subscribe to NewsClick's Telegram channel & get Real-Time updates on stories, as they get published on our website.
Subscribe Newsclick On Telegram