Women Few and Far Between in Punjab Politics, But Slowly Making Inroads
Experts believe that even if political parties give tickets to women candidates, they back out due to a lack of support from their families and communities.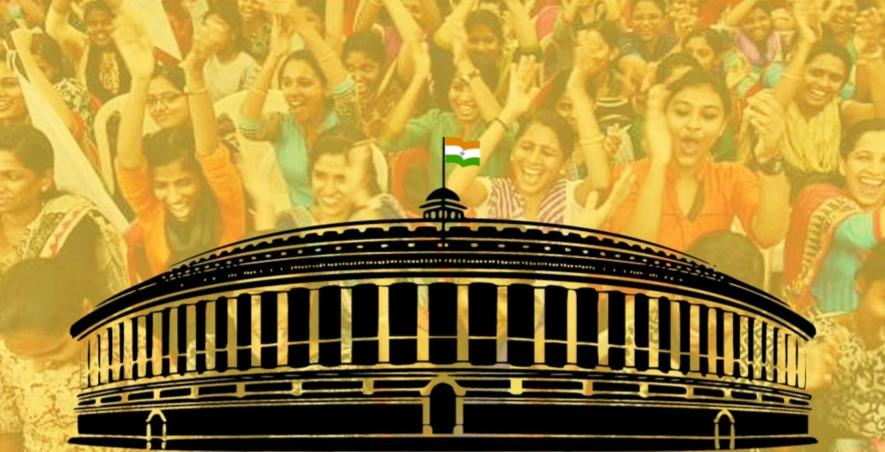 Image Courtesy: indiatimes.com
Punjab had its first Assembly elections in 1952. Since then, more than seven decades later, we do not see any significant representation of women in the state Assembly. The questions arise here: why are the women missing, and what is holding them back?
Dr Pompa Mukherjee, Professor of Political Science at the Punjab University, Chandigarh, says, "To get the answer, one has to understand the social fabric of the state. Punjab, like other states in India, is still dominated by patriarchal and feudal attitudes. The caste system and land ownership dominate the power dynamics and the pathways to political and social decision making/ leadership. The women, unfortunately, neither own land nor property and nor are they brought up to wield power. They do not get any space politically or even socially." She, however, adds that it is important to distinguish between women's participation in politics and their representation in politics as leaders. 
Women in Punjab do remarkably well as participants in politics. Thanks to the 2018 legislation mandating 50% reservation for women in panchayats and urban local bodies, the number of elected women representatives in Panchayati Raj Institutions (PRIs) in Punjab is 41,912 out of 10,0312. This number translates to women constituting more than 40% of leadership positions at the local level.
However, it will be naïve to assume that the number of women at local levels implies that women are making decisions at home and outside and their representation as legislators has increased or that the men are now open to accepting women in leadership roles. 
Harinder Bindu, farmer women's leader of the Bharatiya Kisan Union Ekta Ughrahan, opines that a woman's role in these posts has been just of a figurehead and not of a decision-maker. In her words: "Even if they are elected in large numbers to reach the Assembly, they won't be in a position to take an independent decision". Unfortunately, women continue to be dominated and influenced by men, especially the landed community or the `elite' in rural areas. 
In the last Assembly elections, women's voting percentage was more than men's, at 79% to 78%. Prof Mukherjee sees this as a strong indicator of increasing women's participation in electing their representatives to the Assembly. However, political parties see this increase as a growing vote bank, and so, they race to woo the women with promises, schemes, and programmes. She further says that political parties themselves are deep-rooted in patriarchal mindsets; they perhaps do not see women candidates as `winners' and do not give tickets to women who want to contest elections. 
From 1957 till 2017, there have been only 507 women in the fray and only 86 got elected, with the highest number at 14 in 2012. According to details available, in 2012, there were 93 women candidates in 67 constituencies, out of which 14 were winners. For the upcoming elections in February, only 28 candidates are women (Aam Aadmi Party has 12/117, Congress has 11/109, Sanyukt Samaj Morch or SSM has 2 /110, Bharatiya Janata P and its allies 8/106, Shiromani Akali Dal has 5/117). 
Women need to wage a long battle for their presence and space in politics. Experts believe that even if political parties give them tickets, women back out due to lack of support from their families and communities.
Prof Shoib Zafar, who teaches Political Science at SD College in Barnala district, says: "There has been a slow and gradual change in the women participation in politics as voters." He adds: "the recent farmers' movement has made women more aware about matters which concern them and they are beginning to ask questions. This time when they vote, it will be more who they want to vote and not about who they are told to vote for." 
Breaking away from patriarchy and finding their rightful place as equals will take time. But, women in Punjab are moving toward change. Anuroop Kaur Sandhu, Assistant Professor at SGTB Khalsa College, Delhi University, a candidate from the newly launched SSM party, which is still struggling to get a symbol, feels that she is already a winner as she has come out to challenge leaders who have been in politics and power for long and are from established, rich political parties. 
Sandhu sees her coming out and contesting elections as presenting a role model to other women and underscoring that politics is not all about the millionaires but about common men and women or, in other words, people's power. 
Prof Zafar feels optimistic that in the near future, Punjab will see more women at the local level as well as other levels of decision making.
The change is underway, albeit slowly. Women in the state are ushering in a silent revolution. They are learning, becoming aware of their rights, voting to elect leaders of their choice, and contesting elections to exhibit their readiness for representational roles. They have also become a pressure group by participating in the farmer's agitation to reclaim common land, but more importantly, claiming what is rightfully theirs.
Get the latest reports & analysis with people's perspective on Protests, movements & deep analytical videos, discussions of the current affairs in your Telegram app. Subscribe to NewsClick's Telegram channel & get Real-Time updates on stories, as they get published on our website.
Subscribe Newsclick On Telegram