#WorkersStrikeBack: Workers Crippled by Job Losses as GST Crushes Surat Textile Industry
The textile hub in Gujarat provides employment to about 10-15 lakh workers. After GST and demonetisation, over 30 % workers have lost jobs.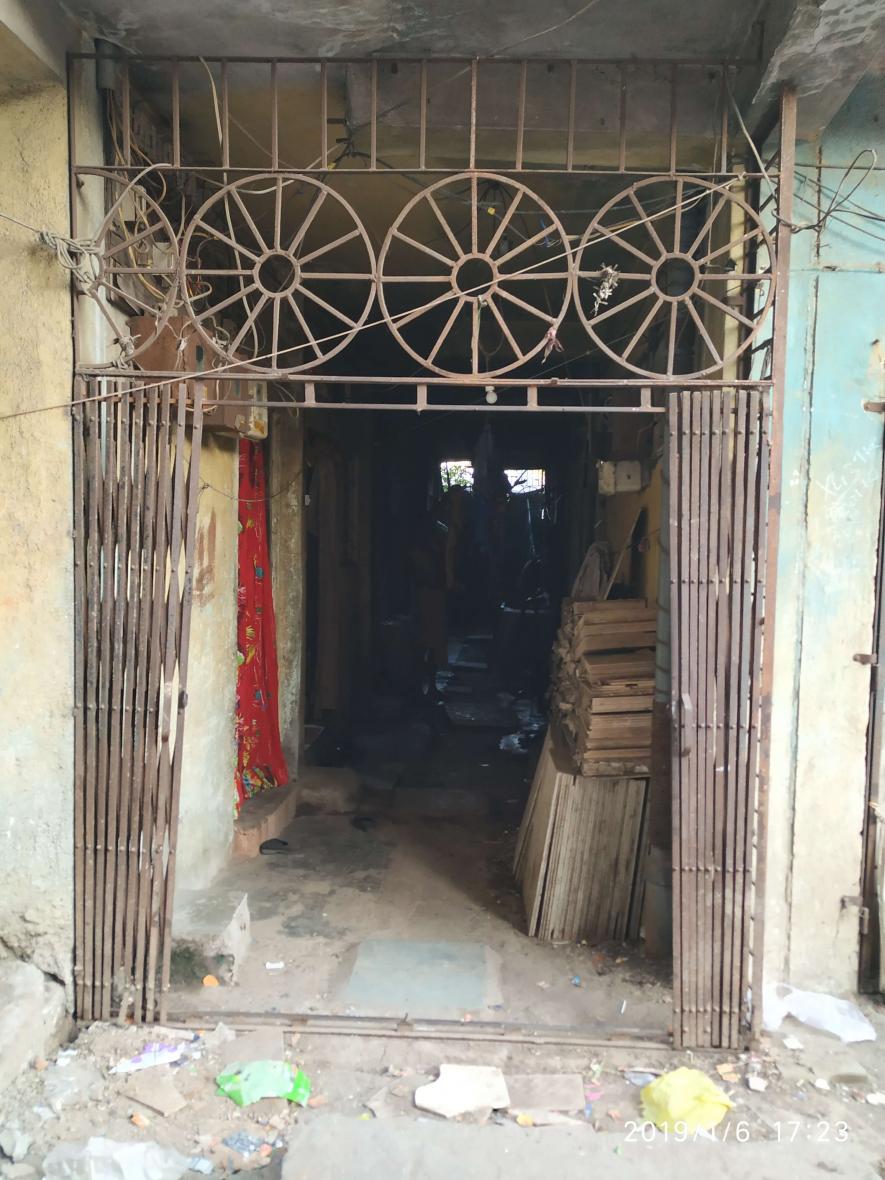 Image Coutesy: Damayantee Dhar
SURAT: Rakesh Yadav, a migrant worker from Jamui, Bihar, works in a textile mill in Surat, Gujarat. Like most workers, after a gruelling 12-hour work shift Yadav comes back to reside in a rented space in Kadodara area of the city that belongs to him only for 12 hours a day. Yadav is one of 10-12 renters of the 10X10 room where workers of mills in the textile hub of Surat take turns to occupy after a 12-hour work shift on 'first come first serve' basis.
Patelwari in Kadodara is one of many urban ghettos of workers that has come up around textile mills in Surat. Densely populated residential buildings in these areas have dingy, damp rooms, many a times without ventilation, that costs them anything between Rs 2,000-3,000/month. A worker gets to cook, eat, sleep and access a common toilet for 12 hours in the room for the rent he shares.
"One worker cannot afford the whole rent, so people share. A worker works for 12 hours at a stretch, so the owner rents out to another set of workers while we are away. That we way we also to pay less for the space," he says.
Yadav works as an assistant operator in a textile mill for Rs 400 a day. In a work shift involving 12 hours, his job requires him to stand throughout without a break.
"If the operator whom I am assisting is kind enough, he switches places with me so that I can take a tea or lunch break or need to use the toilet. I can leave my spot only if he permits, else I am not allowed to move or sit," adds Yadav, who has been out of work for a week now.
"The owner of the mill said he won't be buying raw materials for a while, which means no work and no pay for us" Yadav, 40, told Newsclick.
Shailendra Kumar from Nawada district, Bihar is 18 years old and has been working as a daily wage earner in textile mills for seven months now.
"I followed my brothers to Gujarat as soon as I turned 18. There is no job back home," he says.
Kumar has the job of folding the finished products of the textile loom. Still new to the gruelling 12-hour job, the smell of the chemicals and heat makes him uncomfortable many a times.
"The smell of chemicals or the heat tend to make many beginners sick. But one gets used to it. A worker has to earn after all. The work hours are too long but its better than dying of hunger at home," shares Kumar.
"Summers are very difficult both at the mill and here at the residence. Its always very hot inside the textile mill due to boilers and so many machines operating at once. At times when we come back to the residence, the fan doesn't work or there are more workers sharing the place than usual," tells Rakesh Yadav, 25-year-old migrant worker from Madhubani, Bihar who has been working in Surat for 4 years now for Rs 300 to Rs 350 a day.
'Industry Operating at 80% Loss'
"The once thriving textile industry of Surat is operating at a low of about 80% loss even after more than a year of GST implementation," tells Hitesh Sanklecha, a textile trader, who led the massive anti-GST movement in Surat in 2017.
"It has been more than a year and the industry has not yet recovered. Small and medium traders are either running at a loss or gradually shifting to other modes of earning," adds Sanklecha.
Sanklecha owned 54 powerlooms before GST – goods and services tax) hit his business. Like most textile traders, he sold his all the looms as scrap at Rs 15 per kilogram. Sanklecha has now opened a dry fruit shop in Surat with his savings.
 "I was a textile trader for 21 years. Now barring a couple of shops where I still sell raw materials for looms, I have moved away from being a textile trader," Sanklecha tells Newsclick.
As Sanklecha shut down his looms, around 50 workers were rendered unemployed.
"More than 25% of weavers had to sell their looms as scrap. Thousands of looms shut down leaving lakhs of unemployed workers in the lurch," he says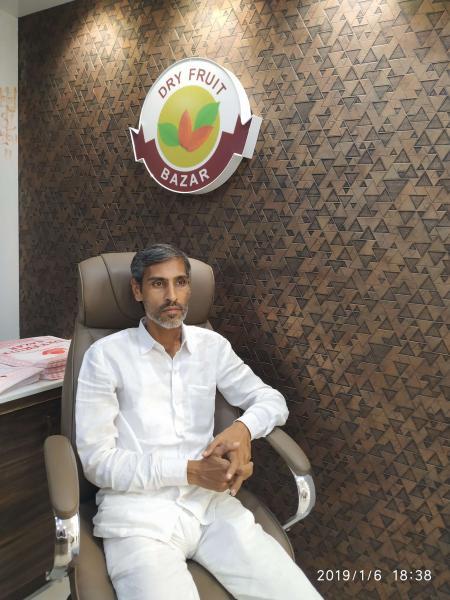 Sanklecha : shut down his looms,and open Dry Fruits shop
Workers Face Job Loss and Lower Wages
Noticeably, Surat's textile industry provides employment to about 10-15 lakh workers. After GST and then demonetisation, more than 30 percent of the workers have lost jobs while those who have been lucky to retain their jobs are either getting paid delayed or settling for lower wages.
In October last year, the looms of the textile industry shut down before Diwali instead of post-Diwali, forcing workers into an extended holiday ahead of the festival.
"If the loom owners suffer, the whole chain of workers and subsidiary business suffers too. For instance, the owners of the shops at Saroli textile market of Surat are now ready to rent out at just an assurance of maintenance of the shop and willing to forsake the rent. More than 30,000 shops are empty with no textile trader earning enough to rent them anymore," says Sanklecha. 
Noticeably women workers, who form about 15% of the workforce of the textile industry of Surat have been worst hit. Women, of the unorganised sector of textile industry, who mostly work from home, are involved in various forms of hand embroidery are now forced to work for lesser wages.
Most forms of hand embroidery, such as zari work, goes into embellishing silk saris like banarasi. From a 2% sales tax, the GST regime had initially slapped a tax of 12%. Later, after several meetings, the GST Council reduced the 125 tax to 5%. The high tax impacted the cost of the saris resulting in reduced demand.
"Earlier I use to earn Rs 400 a day and was able to support my family. Now I earn Rs 150 a day. But it is better than being out of job, like many women zari worker, so I settled for the reduced pay until the situation gets better," says Payal, a zari worker in Surat.
Get the latest reports & analysis with people's perspective on Protests, movements & deep analytical videos, discussions of the current affairs in your Telegram app. Subscribe to NewsClick's Telegram channel & get Real-Time updates on stories, as they get published on our website.
Subscribe Newsclick On Telegram