10 Years of Muzaffarnagar Riots - II: Govt Fails to Ensure Justice, Victims Settle for Compromise
Families of the victims and accused rue being used by political parties for their gains in the aftermath of the riots.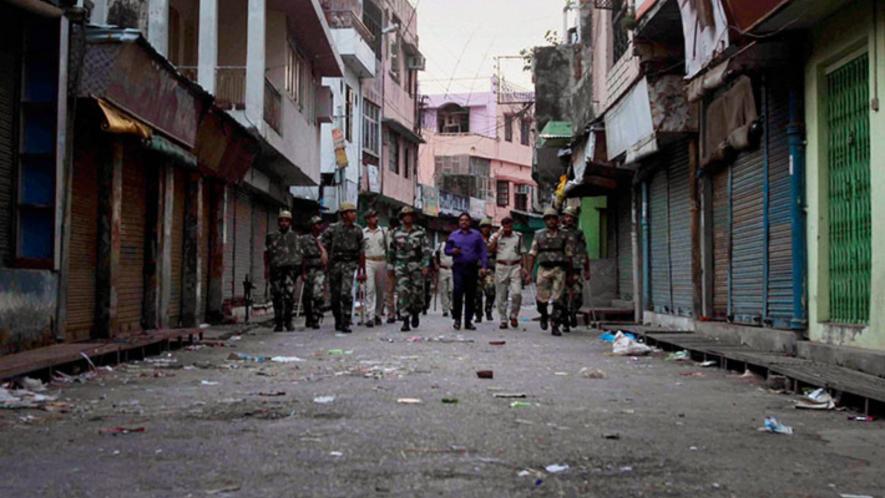 Muzaffarnagar, Shamli (Uttar Pradesh)/New Delhi: As both sides regret the worst communal violence in recent history that took place in western Uttar Pradesh's Muzaffarnagar in 2013, justice still seems elude the victims even after 10 years of the riots. There can be justice — as it is said — in letting go, if both groups try to put their differences aside. 
And that's exactly what is happening in the small corner of the country — without caring that the perpetrators of the violence are brought to justice.
As per official statistics, 60 people, 40 of them Muslims, were killed, and over 40,000 Muslims were displaced in Muzaffarnagar and Shamli districts of the state's sugar belt.
Read Also: 10 Years After Muzaffarnagar Riots: Muslims Miss Home, Hindus Cheap Labour 
Following attempts to promote conciliatory talks between Muslims and the dominant Jat community to bury the grief and rage so that people can live peacefully in the troubled region, "peace deals" have been reached in most cases. The effort hinges on survivors on both sides retracting riot-related police cases.
Though it has been 10 years since the riots, the world has come to a standstill for the deceased Shahnawaz's father, Saleem Quraishi. He not only lost his youngest child in the violence, but his two elder sons, along with seven others, are serving life imprisonment for allegedly killing two Jat youths — Sachin and Gaurav.
Salim Qureshi has challenged the sentencing of his sons in the Allahabad High Court and is hoping that truth will prevail.
Sitting alone in the guest room of his house, old age has taken a toll on him, and he can barely walk with support.
Refusing to engage in a conversation, he asks, "What is left to talk about?"
"Six members of my extended family are languishing in jail. The entire family is shattered; what is left?" he says.
"I lost my youngest son. The other two are in jail. But there is no one to listen to us," he told NewsClick.
Quraishi has challenged the sentencing of his sons in the Allahabad High Court and is hoping that truth will prevail.
"Justice will be done, Insha Allah," says the confident father, bursting into tears.
He has also challenged the clean chit given by a special investigation team (SIT) to the six accused in the Additional District and Sessions Court. 
Taking a long pause to control his emotions, he walks out of the room.
"There is no one here to support us," he mutters.
In his mid-20s, Shahnawaz, a resident of Kawal village in Muzaffarnagar, was allegedly killed by the two Jat youths (Sachin and Gaurav) along with others following an altercation after a bicycle and motorbike collision.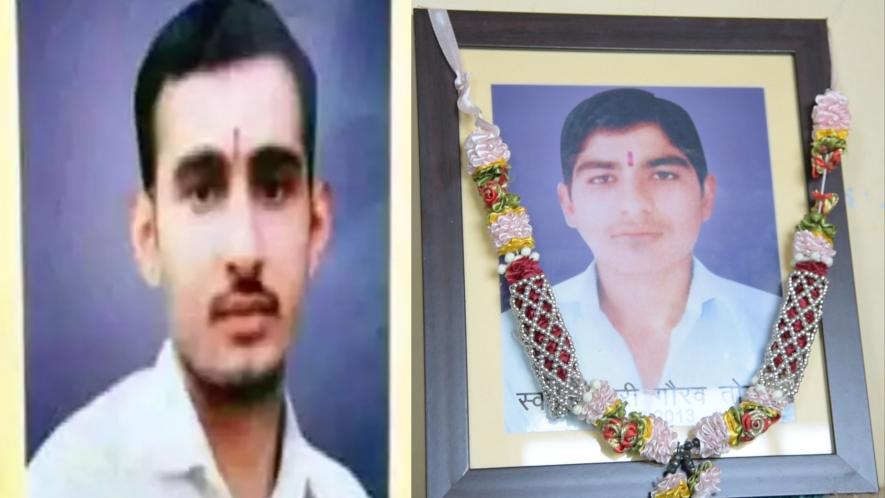 The enraged villagers caught the uncle-nephew duo — who belonged to the nearby Jat-dominated village of Malakpura and beat them to death on August 27, 2013.
The incident was given a communal colour, and a narrative was built that the two "sacrificed" their lives to protect the modesty of their Hindu mothers and sisters.
Following a series of panchayats (council of elders) and mahapanchayats (grand council) where the killings of three young men were given communal colour and venomous speeches were made, targeting Muslims, full-fledged violence erupted — resulting in at least 62 deaths (42 Muslims and 20 Hindus), 93 injured and displacement of over 50,000 people.
Read Also: Muzaffarnagar Riots: Eyewitness's Family Claims UP Police Wants 'Encounter'
Malakpura is about one and a half kilometres away from Kawal. There are red fields all around here. Surrounded by dense sugarcane crops, the small settlement has most residents belonging to one big extended family.
Sachin's house is the first as one enters the village. He was survived by his wife and their only son. After his death, his wife got a government job. She left her in-laws'' house and now lives in Muzaffarnagar.
His mother, Munesh, was sitting alone, looking sad.
She says she does not remember when she last saw her grandson's face. Her son's death and her daughter-in-law leaving the home have left her desolate.
Munesh says that passing through the spot where her son Sachin was killed always brings the trauma back.
"The family that loses its young son falls apart. We are seemingly alive, but we are like a lifeless corpse. We are just passing time," the elderly woman says.
She says passing through the spot in Kawal where her son was killed always brings the horror back. "This trauma will only end with our lives," she says, wiping tears.
Munesh has kept the toys of her grandson. Seeing them, she gets emotional.
"Had my grandson been with me, it would have felt like there was something left in life. But our daughter-in-law lives separately. We keep waiting for the little one to come home. When he grows up, maybe he will ask about our well-being," she says amid despair and lost hopes.
POLITICAL GAINS OUT OF HUMAN CORPSE
Gaurav's father, Ravindra Chaudhary, was jailed for a few months on the charges of Shahnawaz's murder. He is now out on bail, and the matter is still under trial.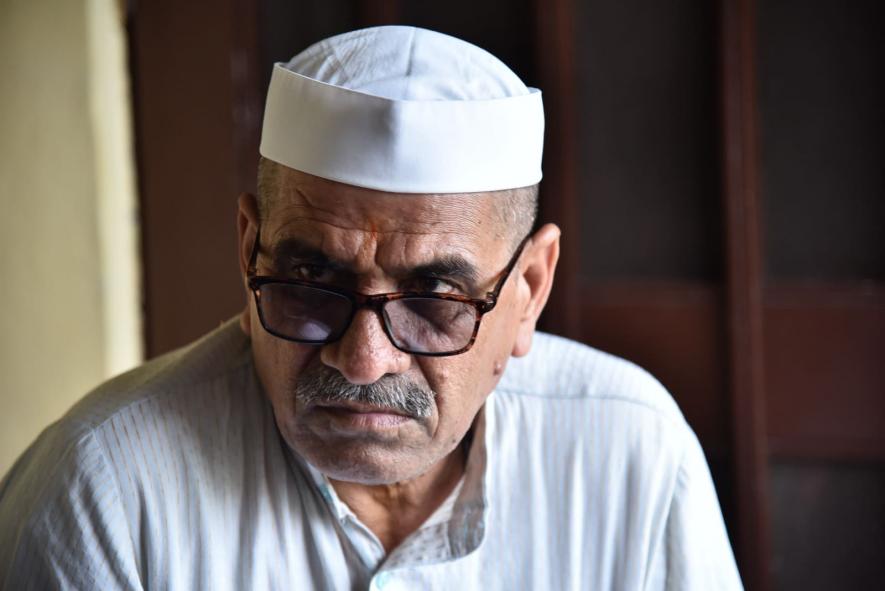 Ravindra Chaudhary, the father of deceased Gaurav.
His house at Malakpura is deserted as he lives in Muzaffarnagar with his daughter, who was compensated with a government job.
Chaudhary says, "Fighting such cases ruins a family. The means of earning stop. Attending legal proceedings takes a financial toll. In addition, it mentally exhausts people."
"My situation is even worse. I had two sons — one died in an accident, and the mob killed the other," he says.
The conversation that had begun with the death of his son and the communal riots turned to politics behind the violence. Ravindra says he is very sorry that his family was used politically.
"The investigation into my son's killing was first influenced by a few leaders of the then government. Another political party politicised the incident and took advantage of the riots that followed. Our family was simply used politically. Governments were formed in our name, but no one even took the pain to visit us to enquire about our well-being," he adds.
In the 2014 Lok Sabha elections, the Bharatiya Janata Party (BJP) came to power at the Centre with an absolute majority by winning 71 out of 80 seats in Uttar Pradesh.
The party won the Uttar Pradesh Assembly election in 2017 by an overwhelming three-quarters majority of 325 seats.
All those allegedly at the forefront of politicising the killings by connecting those to the safety and security of Hindu women, won the elections and bagged ministerial berths. Prominent among them were BJP leaders Sangeet Som, Suresh Rana, late Hukum Singh, Sanjiv Balyan, Vikram Singh Saini and Vishwa Hindu Parishad leader Sadhvi Prachi.
Read Also: Muzaffarnagar Riots: 40 Accused Acquitted in Last 2 Years, Says Report
Analysts believe that even after 10 years, the riots will continue to impact the region's politics.
Local journalist Rajeev Pratap Saini says, "Political parties are still taking advantage of the polarisation of minds that took place post-riots. Though everything appears normal on the surface, there is still a stir, and the ruling party is enjoying it."
Had the then government been sensitive and had taken impartial action in the Kawal incident, he says, the riots perhaps would not have happened.
"If the incident was seen only as a criminal incident and if the religion and caste of the people involved were not taken into account, Muzaffarnagar would not have become so polarised," he claims.
ENDLESS SUFFERINGS
Muzaffarnagar has moved beyond the 2013 riots; the hatred between Hindus and Muslims is least visible now. But the families of those killed were entangled in a cycle of endless suffering.
Journalist Rajesh Verma was killed at Khalapar (a locality in Muzaffarnagar town) while covering the violence on September 7. Even after 10 years, his family is still unable to recover from the shock.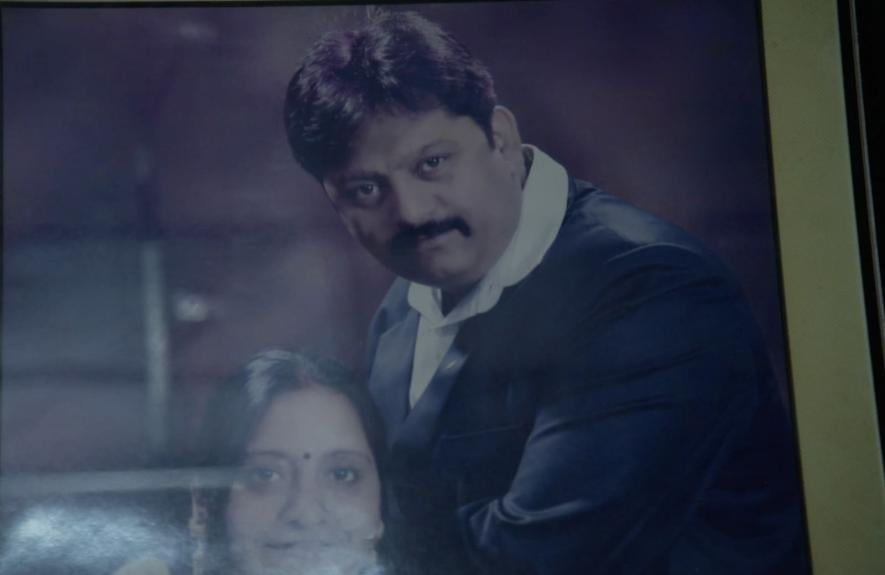 Journalist Rajesh Verma was gunned down while covering the riots in Khalapar area of Muzaffarnagar on September 7, 2013.
Like the rest of the dependents of the deceased, his son, too, got a fourth-grade government job.
Verma's wife, Neeru, says, "My son got a job, but it will not fill the absence of my husband, nor can the family survive with such a source of earning."
She does not know who killed her husband. "We don't know who killed him. We don't even know whether anyone was ever apprehended."
Verma's family lives in his ancestral house near Muzaffarnagar's Shiv Chowk. A big portrait of him hanging on a wall welcomes everyone who enters the house.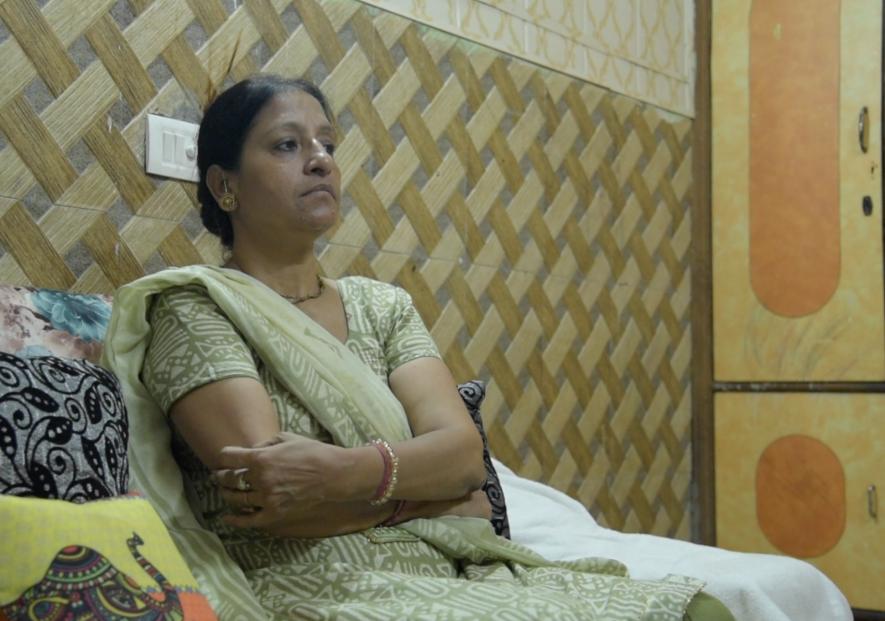 Neeru Verma, the widow of Rajesh Verma.
"For some years, it seemed as if he would return. I couldn't believe that my husband was dead. Whenever there was a knock at the door, it seemed like he had returned. His memories are still fresh and keep bringing tears to my eyes. But then I control my emotions for the sake of my children," she says.
A SAGA OF COUNTER CASES
Jogendra Verma's father, Sohan Veer Singh, was murdered in Jauli village.
But he was booked by the SIT in connection with the murder of two Muslim men — Mohammad Nazar and Latafat — who were killed in Bhopa village. He also had to go to jail.
When the police came to arrest Jogendra Verna, his mother died of shock. He lost both his father and mother in the riots. He is also accused of murder.
The riots changed his life. He has spent a long time fighting a legal battle.
He is out on bail.
Deceased Latafat's brother Ghayyur says he lodged a report in which he named the kin of the Hindu victims because his relatives too were wrongly framed.
However, they have also reconciled outside the court.
Flipping through the documents related to his brother's murder, Ghayyur says, "Our brothers were killed by the mob. No one knows who the killers were. But since they (the Hindus) named our relatives, we also filed a report against them."
The SIT had named Syed Manzar Zaidi as an accused in the murder case of Brijpal and Ajay, who were killed in Jauli two years after the incident.
He claims that he is innocent. He says he shares cordial relations with the victims' families.
"I was in jail for 20-25 days. The court granted me bail as the prosecution had no evidence to establish my involvement in the murder of the two. I will be acquitted on the day. But this legal battle has ruined my life. Not only was social respect lost, but family peace was also lost. My clean record got spoiled. I had never abused anyone, but now I am accused of killing two people," he says.
An analysis of the cases of murders that took place during the riots reveals that in most of the cases, counter-FIRs were filed so that settlements could be reached outside the court.
In the Shahnawaz murder case, six people from Sachin and Gaurav's family went to jail. They are now out on bail.
Devendra is one among them. He also feels that the loss of his family was used for political gains by representatives of a particular party.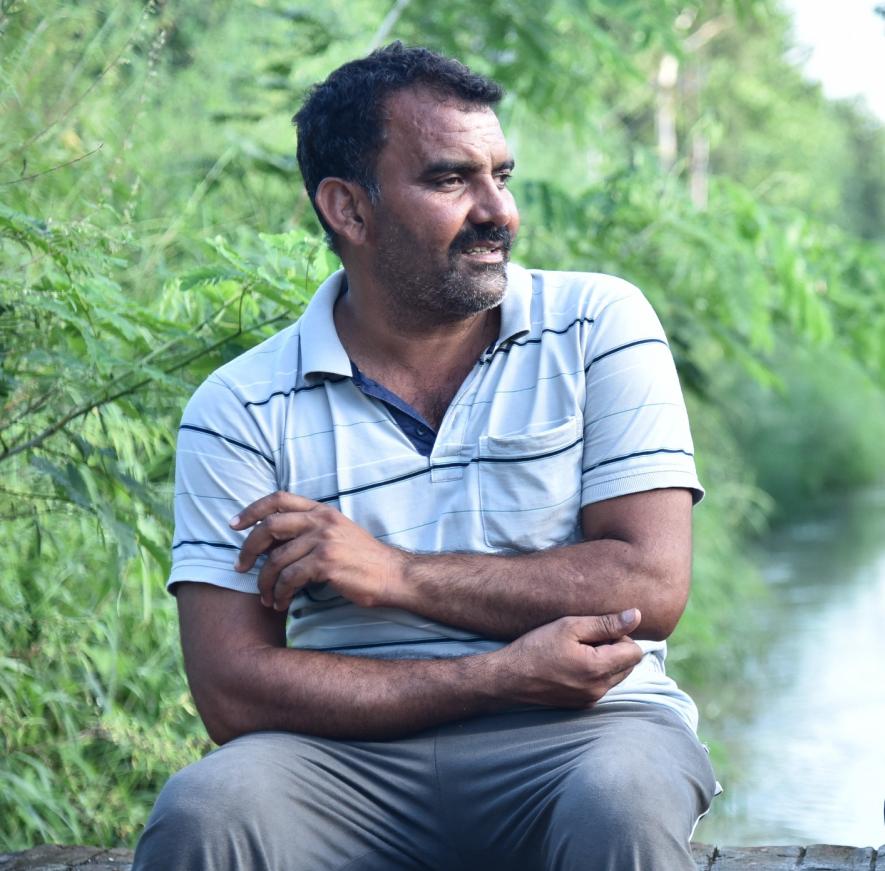 Devendra is accused of killing Shahnawaz in Kawal village.
"The deaths of two young sons of my family were politicised. Those who did it are in power, but we were destroyed. We are still facing court cases," he says.
Justice would have happened, he says, had the police fairly investigated the cases, and the innocent person would have been released.
"But no one was bothered about justice. Everyone just played politics. The unfortunate deaths of our sons were used to form governments both in the Centre and the state, but the road leading to our village is yet to be constructed," he says.
HOW WERE THE RIOT CASES PROBED?
According to data, 42 people were killed in Muzaffarnagar and 22 in Shamli. However, the government records suggest that 64 lost their lives in the violence. These numbers did not include those who went missing and were presumed dead by the SIT.
The Justice Vishnu Sahai Commission, which investigated the 2013 Muzaffarnagar riots, blamed members of the Samajwadi Party and the BJP for being involved in the violence. The commission also blamed senior police and administrative officials for errors which led to the escalation of the violence.
A total of 510 cases were registered by the investigators. Of these, 170 cases were closed after initial investigations.
In 2021, a local court allowed the Yogi Adityanath-led BJP government to withdraw a case of inciting violence against 12 leaders of the saffron party.
The state government has withdrawn 77 cases related to the riots without citing any reason.
Final reports were submitted in 165 cases. The cases in which the final reports were filed also include 19 murder cases.
Forty-seven cases were registered on charges of attempt to murder. Of these, 14 were closed during the investigation. Final reports were filed in 15 cases of attempt to murder, while chargesheets were filed in the rest 18 cases.
More than 1,100 people were arrested in different cases of violence and looting. Almost all of them have been released on bail.
So far, convictions have been done in only three cases. One of these cases is the murders of Sachin and Gaurav, in which seven people (including six members of Shahnawaz's family) have been awarded punishment.
In October 2022, BJP MLA Vikram Singh Saini, along with 11 others, were sentenced to just two years imprisonment by a special court, which convicted them of rioting and other offences.
However, the sentencing of the disqualified legislator was suspended by the High Court, which granted him bail.
Apart from this, two culprits have also been sentenced to life imprisonment in a case of gang rape, which took place during the riots.
A total of 21 people have been declared guilty in the Muzaffarnagar riots.
OUT-OF-COURT SETTLEMENTS
In most riot cases, settlements have been reached outside the court. Reconciliation has been reached in the cases related to violence in five villages of the district.
When asked if there was any pressure to withdraw the cases or reach a compromise, people in the know-how denied it, saying they sat together and reached the deal in the larger interest of society.
Recording of testimonies is in progress in these cases of the five villages. Both sides side are testifying in favour of each other.
Union Minister Sanjeev Balyan believes that he is playing an important role in resolving the cases. "We sat together and reached compromises. Both sides have played a role in this. I was personally present in most of the meetings where reconciliation were reached. I think compromises have been reached in 95% of the cases," he claims.
He says even after a settlement is reached, the court process takes a long time.
"There are a few cases in which there is no out-of-court settlement. Some external forces are influencing one party. Everyone in the district wants agreements to be reached. But there are some NGOs in Delhi or outside which are not aware of the ground reality. If they had not intervened, compromises would have been reached in 100% of the cases by now, and everyone would have been walked out free," he says.
Justifying the deals reached with mutual consent outside the court, bypassing the legal process, the minister says, "These decisions are strengthening the foundation of communal harmony. Litigation only increases hatred, and no one wants hatred to increase."
Advocate Akram Akhtar, who is monitoring the riot cases, feels that governments have not made enough efforts to punish the perpetrators of the crimes.
"Final reports have been submitted in 19 cases of murder and 15 cases of attempt to murder. The police claimed we could not provide evidence supporting our allegations. Of the 13 people who were killed in Lisadh, the bodies of 11 were not found. Even in this case, the accused were acquitted, and the state did not appeal against the acquittals," he says, adding, "This shows that the state is not serious about ensuring justice to the victims of Muzaffarnagar riots".
Get the latest reports & analysis with people's perspective on Protests, movements & deep analytical videos, discussions of the current affairs in your Telegram app. Subscribe to NewsClick's Telegram channel & get Real-Time updates on stories, as they get published on our website.
Subscribe Newsclick On Telegram