Bihar: Amid a Lack of Basic Facilities, Litchi Farmers Struggle to Increase Incomes
Marketing, storage and transportation of litchi produce remains a lacunae for farmers here.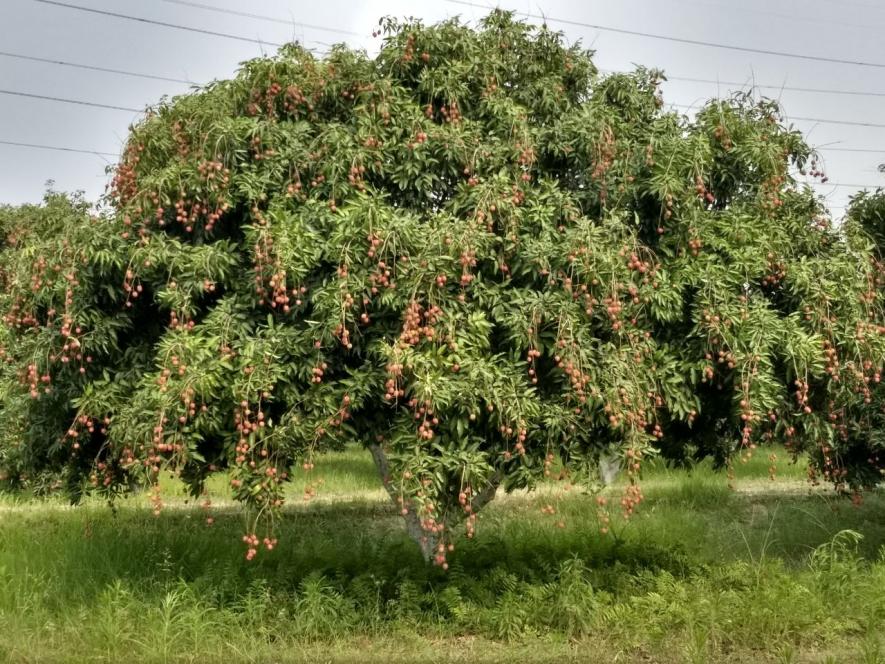 Patna: Despite a likely bumper litchi crop this summer, thousands of litchi growing farmers in Bihar's Muzaffarpur and in neighbouring districts, are not upbeat to make up for losses incurred in the last two years due to the COVID-19 pandemic, expressed discontent over the lack of basic facilities of the market place, storage, transportation and insurance cover to them.
"It is a good sign that litchi trees are full of growing fruits, which are green at the moment. It will take at least over a month to ripen to red. We expect a good harvest after mid-May (next month) but we will struggle as usual for the marketplace, storage and transportation of our produce. Nothing has changed in years for the benefit of litchi growing farmers. Big traders, middlemen and agents will again take advantage of the lack of basic facilities," said Mukesh Singh, who owns two litchi gardens spread across 4 acres of land in Mushahari block in Muzaffarpur.
Similarly, Shankar Choudhary, a litchi farmer in Minapur block in Muzaffarpur, said that" to date, the government has only given promises and assurances to litchi-growing farmers."There is no cold storage facility and a treatment plant started five years ago is not functional. It is a big challenge to transport our products easily."
Singh and Choudhary are two of the thousands of litchi farmers, who have been demanding the State and the Central government provide facilities to increase their income. But in vain.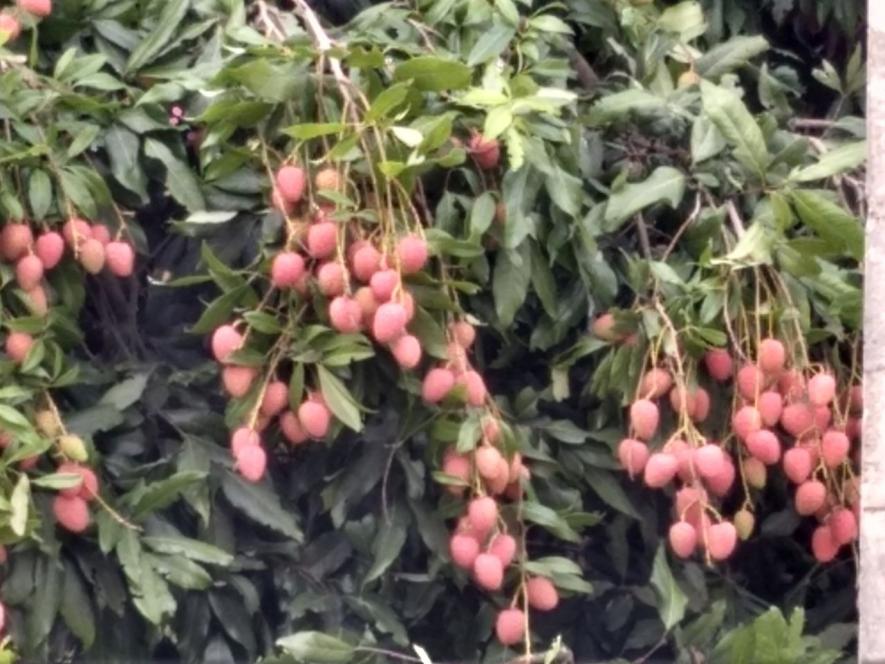 However, both litchi farmers are happy that the government has launched a fresh move to help them to plant more litchi saplings to increase land under cultivation of the sweet and juicy summer fruit. They said that hundreds of litchi trees dried in several orchards in Muzaffarpur last year due to heavy water-logging after surplus monsoon rains. This was a big loss for the litchi farmers as it will take years for new trees to mature and be ready for harvest.
Muzaffarpur based National Research Centre on Litchi (NRCL) director SD Pandey said that the work has been underway to expand the litchi cultivation in Bihar and other states were given the rising demand for litchi.
"We have been encouraging farmers to plant litchi saplings and especially in orchards where some trees died due to waterlogging last year. For thousands of farmers, growing litchis is a prime source of their livelihood," said Pandey.
He admitted that NRCL is looking to promote litchi cultivation in the new areas in the country. It will provide more opportunities for farmers to experiment with litchi cultivation to produce litchi and sell the market.
Hundreds of marginal and big farmers of drought-prone Bihar, North Eastern states, western Uttar Pradesh, Haryana and Southern States, have been taking litchi cultivation in a big way this year.
Soon, farmers will harvest litchi in neighbouring areas of Delhi because litchi cultivation has started. New litchi hub will emerge in Muzaffarnagar, Saharanpur, Bareilly and Haryana."
Pandey said NRCL has prepared nearly 40,000 saplings of different varieties of litchi and so far distributed 18000 including 15,000 to farmers in the North Eastern States, more than 2,000 to Muzaffarnagar, Saharanpur, Bareilly and 1,000 to Haryana. "These areas would be developed as new litchi hubs in coming years because a large number of farmers have been approaching us to start litchi cultivation."
He said farmers have been cultivating litchi in parts of Kerala, Karnataka, Andhra Pradesh and Tamil Nadu. NRCL has sent thousands of litchi saplings to farmers of southern states in the last four-five years. Litchis have been cultivated and harvested in the southern states on a small level since last one decade but now NRCL is eyeing to expand its cultivation."Our scientists studied the prospects and potential of litchi cultivation by testing the soil and studying the flowering, fruiting and yield of litchi trees."
According to Pandey, farmers from Gujarat and Maharashtra have also come forward to start litchi cultivation in areas suitable for it.
Bhola Nath Jha, a leading litchi farmer, said the government promises remain in the files. Take, for instance, a repeated assurance to start a cargo service from Patahi airport in Muzaffarpur to help the farmers. It has never started.
Bachcha Singh, president of Litchi Utpadak Sangh said, that the concerned officials have promised to help farmers to transport 150 tonnes of litchi from Darbhanga airport. Let's hope for it."
Sangh leader Singh said litchi farmers have been demanding the government to provide insurance cover for their crops like food crops of paddy and wheat. Last year due to unexpected weather, contrary to the expectation of 1 lakh tonnes of litchi production, only 50,000 tonnes of litchi production were recorded. If the climate is friendly there is the hope of at least 75,000 tonnes of litchi production this year.
He added that "the changing weather has affected litchi cultivation. Litchi farmers are struggling to maintain the quality of litchi that the exporters and the domestic market demand."
It appears true on the ground as litchi farmers are already facing challenges of adverse weather in recent years. Experts have cited climate change and the quality of litchi was hit hard by unexpected variations of temperatures in April and May, according to farmers and scientists. Litchi is very sensitive to variations in temperature, rainfall and humidity.
M Feza Ahmad, a professor at Bihar Agriculture University, in Sabour (Bhagalpur district), said that litchi-growing farmers can make more money if storage and processing facilities are made available for them in Muzaffarpur.
An officer from the Horticulture Department in Muzaffarpur admitted that so far, there is no processing facility.
Muzaffarpur is also known as the 'land of litchis' and is famous for its 'shahi litchi'. Muzafffarpur's shahi (royal) litchi is famous for its bigger size, unique flavour, aroma and taste and is unique to the region.
Litchi orchards are spread over nearly 12,000 hectares in Muzaffarpur and litchi cultivation in Bihar is nearly 32,000 hectares. This accounts for nearly 40 per cent of India's litchi production.
There is litchi cultivation on nearly 98,000 hectares in the country and NRCL along with horticulture officials and experts from different states, aim to expand litchi cultivation to 30,000 hectares.
As far as litchi cultivation in the country is concerned, official data revealed that apart from Bihar, other states where litchis are grown are Uttarakhand (2%), and West Bengal (8%) and Punjab (6%).
Get the latest reports & analysis with people's perspective on Protests, movements & deep analytical videos, discussions of the current affairs in your Telegram app. Subscribe to NewsClick's Telegram channel & get Real-Time updates on stories, as they get published on our website.
Subscribe Newsclick On Telegram