Chhattisgarh: Civil Society Members Demand Release of Tribal Rights Activist Arrested Under 'Naxal Charges'
According to Dantewada Police, Hidme Markam has been allegedly accused in multiple cases between 2016 and 2020, and carries a bounty of Rs 1,10,00 on her head. Hours after the arrest, she was sent on 10 days judicial custody.
Hidme Markam, convenor of Jail Bandi Rihai Committee during its formation. Photo dates back to October, 2019.
Raipur: Chhattishgarh's Dantewada Police arrested 28-year-old human rights activist Hidme Markam on March 9 in connection with cases registered between 2016 to 2020 for her alleged involvement in Maoist activities. However, activists and lawyers have slammed her arrest saying she is a well-known activist and was part of several organisations working for tribal rights in the state.
According to the police, she was involved in a number of cases including two cases registered in July and August 2020 on alleged charges of murder, rioting, arms and explosive acts and other relevant sections of the IPC.
Citing the reason for the arrest, Abhishek Pallav, Superintendent of Police, Dantewada, said, "Hidme Markam was a range president of Jantana Sarkar Adhyaksh and carried a reward of 1.10 lakh on her head. She has been sent on Judicial custody till March 19."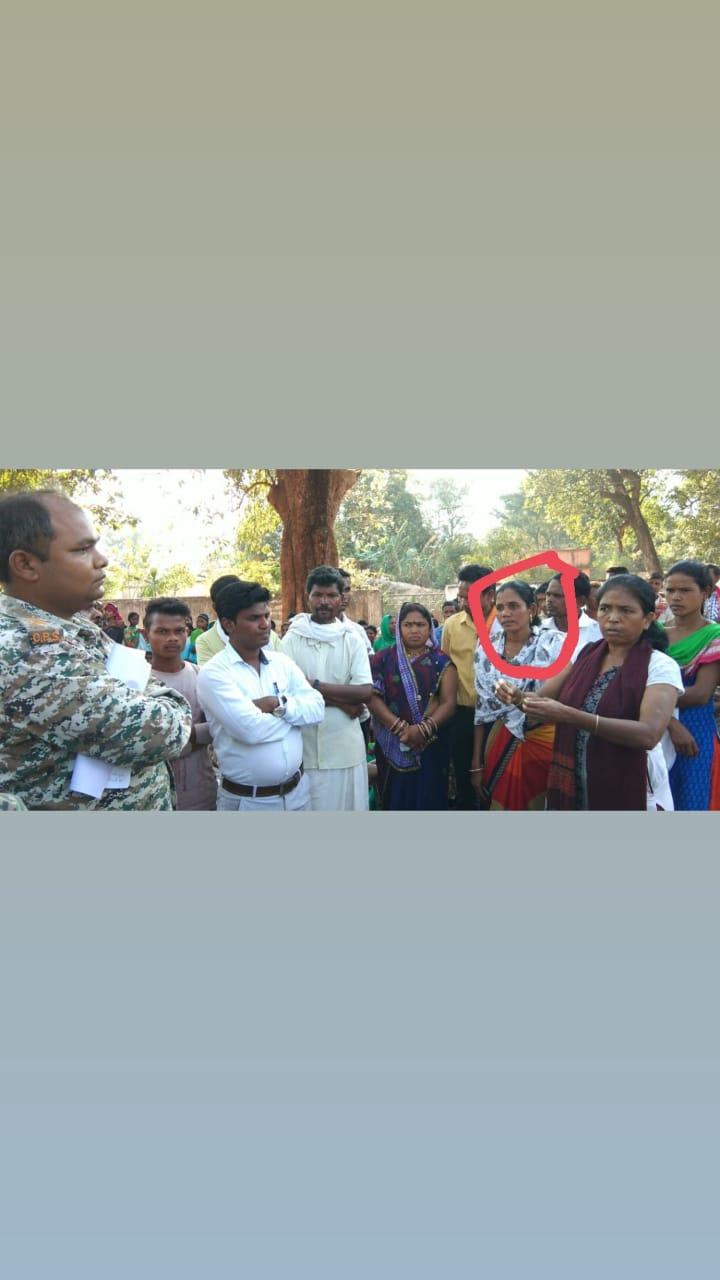 Hidme Markam has been a strong voice in Bastar. She is seen here with SDOP, Dantewada & Rights activist Soni Sori. Photo dates back a year.
Markam, who hails from Kowasipara under Aranpur Police Station in Dantewada, was reportedly arrested from Sameli village of the district, where women from nearby villages had gathered to pay homage to a 20-year-old tribal girl Pandey Kawasi on the occasion of International Women's Day. Pandey had committed suicide at Karli Police Line days after her surrender in February 2021.
The two-day event was organised by the Jail Bandi Rihai Committee and Chhattisgarh Mahila Adhikar Manch to sensitise tribals against the police brutality and make them aware of their rights.
Giving the details of the arrest, SP Pallav said, "A joint team of Aranpur Police Station and a party of local forces spotted Hidme Markam  and arrested her. She was posted as the range president of Jantana Sarkar at the event. She was arrested near village Sameli following legal course and was presented before Magistrate from where she has been sent on 10 days remand."
Also read: Chhattisgarh: Several Adivasis Arrested for Protesting Against Security Camps in Bijapur 
However, the eyewitnesses of the event allege that the police personnel dragged her into the police vehicle. Neither any warrant had been shown nor any reason for her arrest was given, according to them.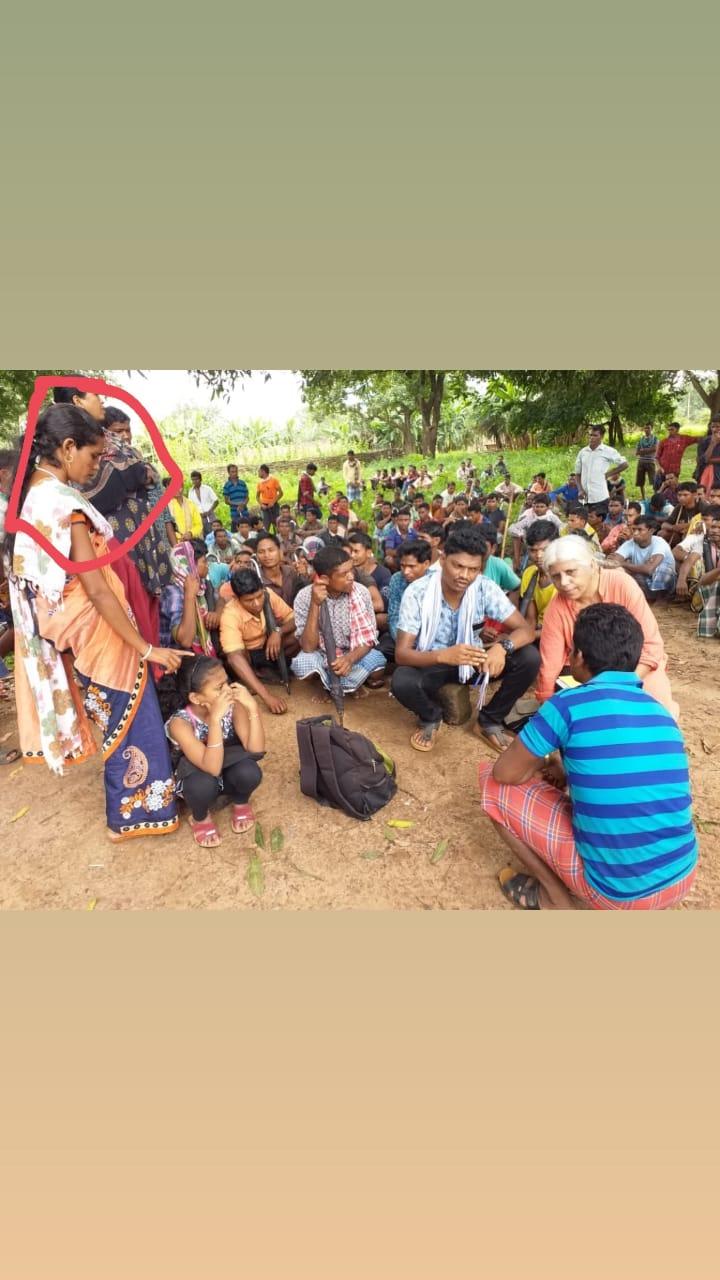 Hidme Markam with Bela Bhatiya and villagers in a protest.
Dismissing the charges of 'naxal', acclaimed tribal rights activist Soni Sori, who was an eyewitness to the arrest incident, said, "She isn't a Maoist as police claimed and has been fighting for the Jal-Jangal-Jameen (water, forest and land) of tribals in Bastar. She had been going to the offices of SP, Collector frequently and met with many prominent personalities including Bhupesh Baghel, and Governor to raise tribals' issues."
"Have you ever heard that a Maoist goes to the SP or Collector's office, meets with the Chief Minister, Governor and reveals their identity openly?," asked Soni Sori, highlighting the arrested activist's work.
Interestingly, in a video of a protest in 2019 (file attached 2) accessed by NewsClick, Markam can be seen conversing with SP Dantewada, Abhishek Pallav, when tribal villagers protested against the construction of the police camp in village Potali, Dantewada.
Also read: Chhattisgarh: Tribal Families Continue to Face Evictions Despite Land Claims
As per reports in October 2019, Markam was seen with activist Soni Sori during the formation of 'Jail Bandi Rihai Manch' - a collective born out of poll-promises by the Bhupesh Baghel led Chhattisgarh government, in order to assist the freedom of wrongly imprisoned tribals under the pretext of Maosit links.
Several other photographs (file attached 3) place her with MLAs and other prominent figures of  Bastar division including a picture (file attached 4) where she is seen with Chandrakant Gawarna, Sub-divisional officer of Police, Dantewada, along with other local public representatives.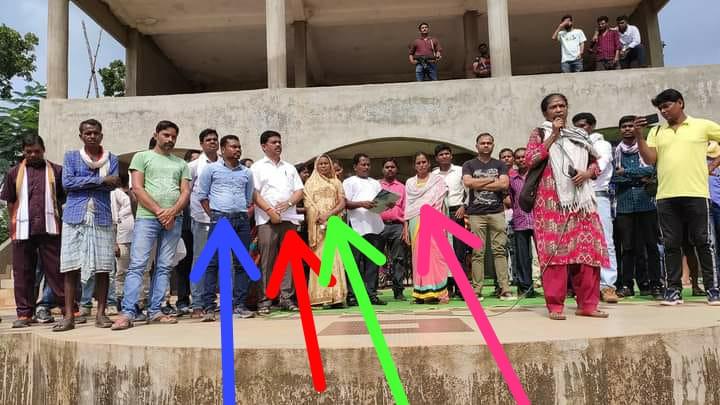 Condemning the alleged illegal arrest of Markam, the People's Union for Civil Liberties and Mahila Adhikar Manch, Chhattisgarh has jointly issued a statement. The joint official statement reads, "It is crucial to note that Hidme Markam, well-known in the area as an outspoken voice against the building of Paramilitary Camps and as an anti-displacement activist has, as the convenor of the Jail Bandi Rihai Committee even met with the Governor, Chief Minister, Superintendent of Police, Collector and several other such high-ranking officials raising issues of releasing wrongfully arrested or convicted Adivasis in jails, police camps and against mining in sacred lands."
However, this is not singular incident. According to a report in the Hindustan Times, misuse of police powers to scar human rights activists and stop them from voicing the issues of tribals have a historical precedence in Chhattisgarh.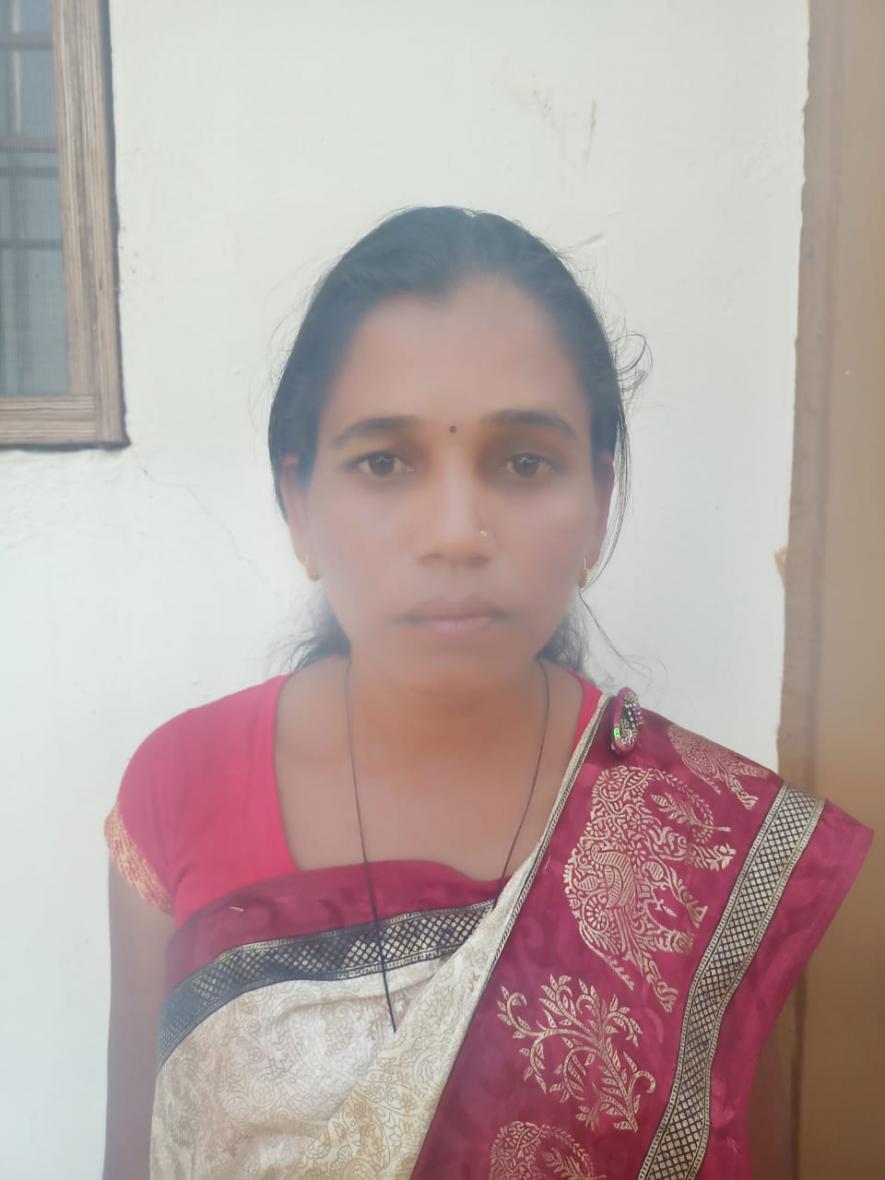 Rinchin, another tribal rights activist and a member of Chhattisgarh Mahila Adhikar Manch termed Markam's arrest as "illegal abduction". "This was not an arrest, it was a planned abduction. Hidme is a social activist and people's leader who works through democratic means. She has attended meetings with the Chief Minister and many political leaders and has openly led andolans. How can she be a wanted naxal?," she questioned.
Also read: Tribal Women Facing State Violence Under Garb of Naxalism in Chhattisgarh: Soni Sori
"If she was a naxalite, and the police had inputs against her since 2016, why wasn't she arrested earlier? It's a hoax being orchestrated by the police to quell the voices that talk about tribals, women and their rights," Rinchin added, highlighting the irregularities in the police charges.
Nevertheless, SP Dantewada brushed aside the allegations of illegal detention, instead underlining the timing of the arrest. "Identification of Maoist cadre is a tough job in these areas. We had the information based on various FIRs since 2016, but we didn't have a face to correspond to the name. Once we got confirmation and our spotters identified Hidme as Maoist, we promptly acted on it and arrested her," he reportedly said.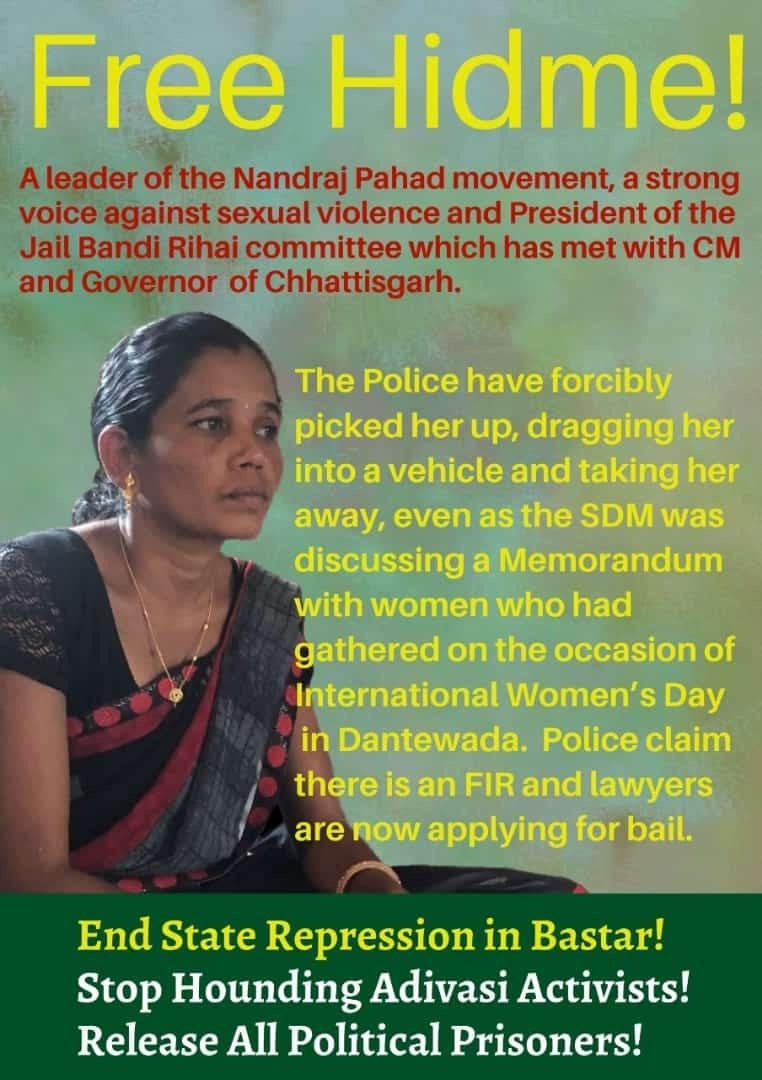 Poster released by Rights' Activists.
Markam's arrest has also elicited response from journalists and lawyers who raised their voice against her arrest on Twitter and noted her work as social activist of the area who had been fighting for various issues of tribals for the last four-five years.
Talking to NewsClick, advocate Degree Prasad Chouhan from People's Union for Civil Liberties said, "It's a clear case of state oppression. The district police along with security personnel are flouting the fundamental rights of the tribals and locking them up without any evidence."
(With inputs from Kashif Kakvi)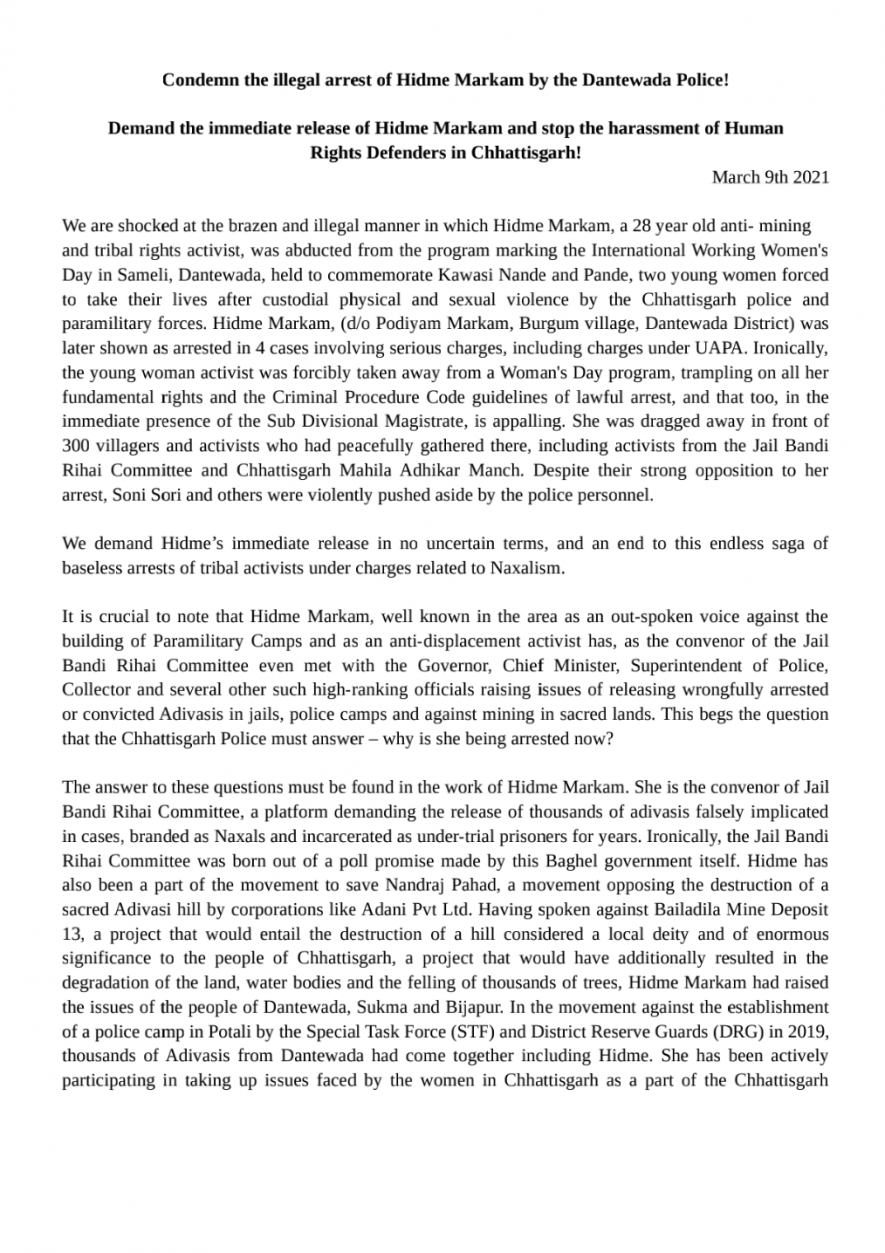 Get the latest reports & analysis with people's perspective on Protests, movements & deep analytical videos, discussions of the current affairs in your Telegram app. Subscribe to NewsClick's Telegram channel & get Real-Time updates on stories, as they get published on our website.
Subscribe Newsclick On Telegram