Can Antiviral, Antimalarial Drugs Cure COVID-19? WHO Launches Mega Trial
Instead of finding new medication for the infection, which would take months or years to develop, scientists and medical practitioners are looking at the relevance and efficacy of the already available ones, which can be repurposed.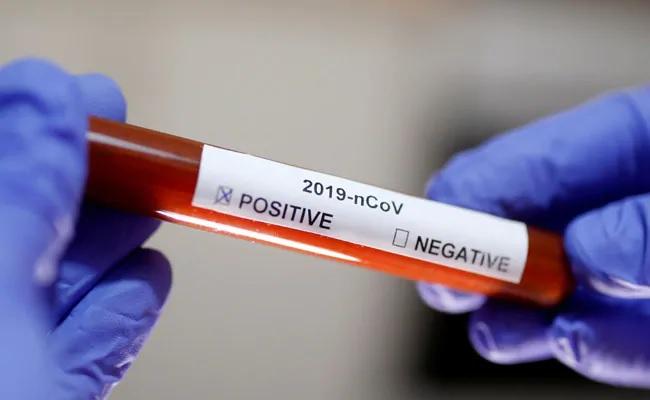 Representational image. | Image Courtesy: NDTV
Amid the panic following the COVID-19 pandemic, some reports about combinations of some antiviral and antimalarial drugs being used to cure the disease are making rounds. Even US President Donald Trump said that chloroquine may cure COVID-19. But scientific and clinical validation before using it on patients is still awaited. In this context, the World Health Organization [WHO] has announced recently that it would conduct a large global trial, named SOLIDARITY to look for the right treatment.
In this unprecedented effort, a robust collection of scientific data is the main aim on part of the WHO and that too amidst the pandemic. The study is planned in a simple manner so that a hospital, which has been overwhelmed by patients, can also take part in it. It aims to include many thousand patients and dozens of countries.
About 15% of the patients suffering from COVID-19 fall under the 'severe' category and need intensive hospital care. As a result, hospitals are overwhelmed in no time and doctors urgently need to have some medication to treat it. Instead of finding new medication for the infection, which would take months or years to develop, scientists and medical practitioners are looking at the relevance and efficacy of the already available ones, which can be repurposed. They are also looking at the unapproved drugs that proved to have been fruitful in treating the other two coronavirus infections: SARS and MERS.
Scientists have suggested many existing compounds as probable COVID-19 drugs, and WHO has zeroed down to four such compounds to be tested globally in its SOLIDARITY programme: Remdesivir, an experimental antiviral compound, Chloroquine and Hydroxychloroquine, the antimalarial drugs, Lopinavir and Ritonavir, the combination of two anti-HIV drugs and the same combination plus Interferon-Beta, an immune system messenger that can destroy viruses. Some data on the use of these compounds have already emerged: the HIV combination reported to have failed in a small study in China. But, a large trial with a large variety of patients is required.
Enrolling for SOLIDARITY will be easy—the data of COVID-19 patients, who are deemed eligible by the physicians, will be collected by a WHO website. This will also include underlying conditions that could change the course of the disease such as diabetes or HIV infection. The participant will have to sign a consent form which would be scanned and sent to the WHO. The consulting physician will have to state which drugs are available at his or her hospital and after that, the website will randomly prescribe to the patient one of the available drugs.
Ana Maria Henao Restrepo, a medical officer at WHO's Department of Immunization Vaccines and Biologicals, said— "After that, no more measurements or documentation are required. Physicians will record the day the patient left the hospital or died, the duration of the hospital stay, and whether the patient required oxygen or ventilation, that's all."
Let's have a look at the treatments that SOLIDARITY programme will test:
Remdesivir
This compound was originally developed to fight the Ebola virus, along with some other related viruses. Remdesivir functions to inhibit viral replication. It does so by inhibiting the vital enzyme called RNA dependent RNA polymerase. This enzyme augments the viral replication.
Remdesivir was tested last year to treat Ebola in Congo, but turned out to be ineffective. On the other hand, a 2017 study conducted at the University of North Carolina, Chapel Hill, found that Remdesivir can inhibit other coronaviruses that cause SARS and MERS.
Remdisivir was also given to the first COVID-19 patients in the US and NEJM (New England Journal of Medicine) reported that the condition of the patients improved on the next day. Also, a Californian patient--who had slim chances of survival--has reportedly recovered after administering Remdisivir.
Although a few cases of recovery do not imply that a drug is safe and effective, SOLIDARITY has included the drug in its list. This probably has the best potential for clinical use.
Chloroquine and Hydroxychloroquine
The classical antimalarial compounds are now making headlines as a possible remedy for COVID-19. In Indian markets, this medicine has already gone out of stock. But the available data for its use is very weak. The drugs function by decreasing the acidity of the endosomes, which are compartments inside the cells that are used to ingest outside material and are entry points of the SARS-CoV-2. It uses its spike proteins to cling onto the receptors present on the cell surface. Endosomes remain inside the cells.
Cell culture studies showed that chloroquine presents some activities against SARS-CoV-2, but the dose required is very high and toxicity remains a concern.
France researchers have showed that hydroxychloroquine, when administered to the COVID patients, significantly reduced the viral load in the nasal swabs. But it was not a randomised control trial and also has not reported clinical outcomes such as death.
Chinese researchers also reported treating more than 100 patients with chloroquine successfully, but the data in this regard have not been published.
Ritonavir/Lopinavir
This combination is used to treat the HIV infection. Lopinavir inhibits the HIV protease enzyme, a key enzyme that cleaves the long protein chain into constituent peptides during the assembly of new viruses. Lopinavir is quickly degraded by our own proteases, the enzymes that cleave proteins. For this reason, Lopinavir is combined with Ritonavir, a protease inhibitor.
This combination is believed to inhibit proteases of other viruses as well, including the coronaviruses. But the trial for COVID-19 does not give encouraging results. A Chinese trial published in NEJM says that the combination does not show significant improvement in COVID-19 patients.
Ritonavir/Lopinavir and Interferon-beta
Interferon beta is a molecule that is involved in regulating inflammation in the body. The combination of Ritonavir/Lopinavir antiviral with interferon beta will be tested by SOLIDARITY.
 A combination of the three drugs is now tested in Saudi Arabia to treat MERS patients in the first randomised controlled trial.
So far, there is no ready remedy for COVID-19. While developing a vaccine is surely going to take a long time, a remedy out of already available compounds will certainly help deal with the pandemic. 
Get the latest reports & analysis with people's perspective on Protests, movements & deep analytical videos, discussions of the current affairs in your Telegram app. Subscribe to NewsClick's Telegram channel & get Real-Time updates on stories, as they get published on our website.
Subscribe Newsclick On Telegram