Corruption Emerging as Key Issue Against TMC, Citizenship as Poll Plank Has Limitations in Bengal
The TMC supremo is aware that in 2021, she will have to contend with financially powerful BJP and a Left Front-Congress combine, which at a later stage, may be joined by other smaller democratic and secular forces.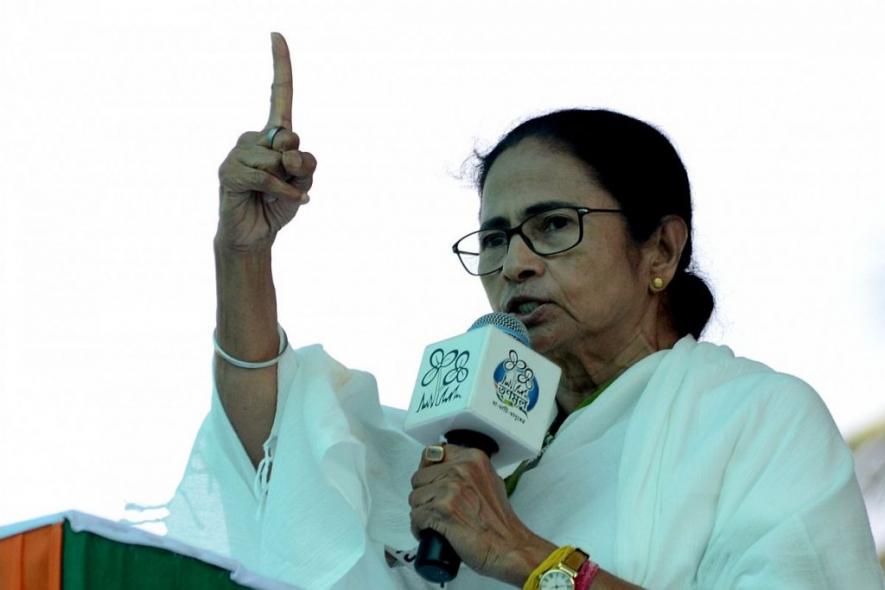 Kolkata: These days, West Bengal's Chief Minister Mamata Banerjee is not her usual self – obstinate, aggressive and impulsive. She has mellowed, perhaps, under the weight of circumstances. Steadily advancing Covid-19 in recent weeks has punctured an earlier claim that the state government's fight against the pandemic has been highly organised and effective "despite the Centre's grossly inadequate assistance".
Then, the continuous Opposition onslaught on her party, the Trinamool Congress, for indulging in corruption in the distribution of free-of-cost foodgrains, obstructing Opposition parties even from visiting pandemic-affected areas and manipulating the post-Amphan relief funds for reconstruction and repair of damaged dwelling units created an awkward situation for the party. The Opposition charges have stuck, forcing Mamata to initiate disciplinary action and forcing the wrong-doers to return the money they received by giving false declarations.
Much against her nature, Mamata quietly had to witness in recent times two of her ministers speaking out, which when read between the lines, amounted to an indirect attack against her. When even after a week, the Amphan-caused disruption in electricity and water supply persisted and people, particularly in Kolkata and outskirts, lost their patience and vented their anger, Minister for Consumer Affairs Sadhan Pande went on record saying that matters could have been better managed if views of the elected representatives were elicited and if they were involved with the exercise.
Pande's ire was directed against Urban Development Minister and administrator of Kolkata Corporation Firhad Hakim, who is one of the most trusted lieutenants of the chief minister whom she assigns even delicate political tasks. Hakim did react rather sternly, but the chief minister publicly did not say anything against the consumer affairs minister, although one of her favourite political heavyweights was targeted.
A more recent instance is that of her relatively young Irrigation Minister Rajib Banerjee, who spoke out on the issue of corruption. Referring to the action taken against some party activists and workers, Banerjee said the drive against corruption should be aimed at not only "small fries" but also against "big fishes". The party's image is taking a beating because of corruption at the higher levels, he said, going as far as to say: "I am not being allowed to work freely against corruption."
The charge did not go unresponded. Agriculture Marketing Minister Arup Roy reacted saying that the irrigation minister was echoing the Bharatiya Janata Party. Incidentally, Banerjee and Roy are MLAs from the Howrah district. In this case, too, Mamata publicly did not utter a word; although her wont is to publicly disapprove voices of dissent, particularly by ministers.
It is certain that corruption during the TMC regime and under Mamata's watch is going to be one of the major campaign points of the Opposition against the state government. Judging by the turn of events, it would appear that at the party level, corruption charges are now being taken note of because the leadership veered round to view that this issue had proved to be a major factor which aided BJP's tally to move up to 18 Lok Sabha seats from just two in West Bengal. Otherwise, Mamata would just ignore corruption charges against her partymen. Even this time around, she tried to suggest, though feebly,  that there was corruption in the Panchayati institutions during the Left Front rule too.
When asked about this, state secretary of the Communist Party of India (Marxist) Surjyakanta Mishra, who was holding charge of health and panchayats in the Buddhadeb Bhattacharjee government, told NewsClick: "It ill behoves the chief minister to say this. I would give relevant details in the Assembly about not only the nature of the charges but also about the action taken against the perpetrators and to rectify the situation. We never ignored corruption charges like she has been doing."
Asked about the action TMC is now taking against the wrongdoers, senior CPM member and Left Front legislature party leader Sujan Chakraborty said: "It's all an eye-wash. How many party people have been penalised? The free ration meant for the poor people in the lockdown phase has been looted by the TMC leaders in the districts and appropriated among their relatives. It's a combination of corruption and nepotism," Chakraborty observed.
Ground realities suggest that on the citizenship issue, Mamata need not be unduly perturbed by BJP's politics of polarisation, although she may find it somewhat difficult to live down BJP's oft-repeated charge of her being a diehard pro-Muslim because of their 28-30% vote share. Of course, her efforts to woo the Muslim voters en bloc have not gone unrewarded. She may, however, have to cope with a new irritant this time round if Hyderabad-based Asaduddin Owaisi's party All India Majlis-e-Ittehadul Muslimeen fields some candidates and is able to tie up with some smaller West Bengal-based Muslim outfits.
As far as West Bengal is concerned, it's not just that only Muslims are opposed to the Modi government's new citizenship legislations and follow-up administrative steps. There are thousands and thousands of Hindus throughout the state including Kolkata and even in Assam who have relatives in Bangladesh and vice-versa, but they still do not have valid documents. Naturally, these people are dead against New Delhi's citizenship-related moves. Therefore, even BJP may eventually find it inadvisable to press the issue beyond a point. Corruption and misrule would not prove risky.
Also read: Why Stronger Efforts are Needed During this Flood Season
When asked what are going to be the key campaign points against  TMC, in general, and CM Banerjee, in particular, state BJP general secretary Sayantan Basu said: "There is no dearth of issues; rampant corruption including extortion and nepotism will top our list. Then, at every tier of administration, there is misgovernance as a result of which people do not get their dues under the government-sponsored schemes on time. And, of course, Mamata's autocratic, personalised style of functioning. The Opposition is simply ignored; none of their suggestions is ever accepted."
Significantly, Basu did not say a word on how his party would make use of the sensitive citizenship issue and allay fears among large sections of the Hindus among the electorate.
In the 2011 Assembly elections, when Mamata dislodged the Left Front which had ruled for 34 years, she had the solid support of the 'Matua' community (Namashudras, a sect of Vaishnavite Hinduism), which has an estimated 17% of the state's population. The districts where they have a noticeable presence are 24 Parganas – North, 24 Parganas – South, Nadia, Cooch Behar and some pockets of Malda. By the time 2016 Assembly elections were due, BJP was able to breach Mamata's stronghold on the community and even register electoral victories. The passing away of 'Bara-ma', the revered lady who had a commanding influence on the members of the community eventually led to a split in the top hierarchy and BJP did succeed in winning over the breakaway group. With TMC's influence not as strong as in the preceding two elections, Mamata will try her best to win back the pro-BJP Matuas.
The large migrant section of the population residing in Kolkata, Howrah, Hooghly and 24 Parganas – North districts, a sizable percentage of whom happen to be Hindi-speaking, is pro-TMC and Mamata may safely count on their support.
The TMC supremo is aware that in 2021—elections may be held between end-March and April—she will have to contend with financially powerful BJP and a Left Front-Congress combine, which at a later stage, may be joined by other smaller democratic and secular forces. The idea, according to the CPM state secretary, is to carve out the broadest possible platform of democratic and secular sections of the electorate. "We are working towards this end and in our campaign, we will tell voters that you have had enough experience of misrule and anti-people policies of both TMC and BJP – the latter also shamelessly practises communal politics.
Therefore, consider our combination as the only one capable of looking after people's interests," Mishra told NewsClick. 
Senior Congress leader and Rajya Sabha member Pradip Bhattacharya said that talks between the Left Front and Congress were progressing smoothly. The pandemic is posing some problems in organising joint programmes. Asked if he foresees exodus from TMC when the candidate selection exercise gathers pace, Bhattacharya said: "Quite possible. The cash-rich BJP will organise defections and those people will make money in the bargain. I doubt whether on its own BJP can field 294 candidates." About the disciplinary action being taken by TMC against its members found to have indulged in corruption and nepotism, he said it is an eyewash, given the scale of the misuse of funds.
The writer is an independent journalist based in Kolkata.
Also read: Scrounging on Mid-Day Meals in India's Bread Basket
Get the latest reports & analysis with people's perspective on Protests, movements & deep analytical videos, discussions of the current affairs in your Telegram app. Subscribe to NewsClick's Telegram channel & get Real-Time updates on stories, as they get published on our website.
Subscribe Newsclick On Telegram